Report protest action in Ghent on Tuesday 27 June against the expulsion by Lithuania of a Belarusian peace activist and against the persecution of conscientious objectors in Belarus.
On June 27, a group of people gathered at the Lithuanian consulate in Ghent to demand that Dvarashyn Vitali not be deported to Belarus. This peace activist risks persecution in Belarus as he opposes the country's militarism and war policies. Vitali is not alone. Lithuania has already banned 300 people from Belarus from entering that country. Among them are undoubtedly men who do not want to fight in the Belarusian army. They should be eligible for asylum.
Activists: "Lithuania is sending people back from Belarus en masse, while the EU country should allow Belarusians who do not want to fight, for instance by escaping from the army, to qualify for asylum."
During the action, Vlad's testimony was read. This young soldier deserted from the Belarusian army last year. He sought asylum in the EU because he no longer wanted to fight for a country that actively supports Russia's war policy. He doesn't want to go to war with Ukrainians, he wants a future for himself and he doesn't want to hurt or kill others either. Deserters like Vlad can also be regarded as conscientious objectors. They too deserve asylum in the EU.
Vlad, deserted Belarusian soldier: "Disregarding orders is punished with 8 to 15 years, which means that a soldier in the Belarusian army must kill. The alternative is prison or flight."
In solidarity with Vitali and other peace activists and conscientious objectors from the states involved in the war in Ukraine, we demanded from the Ghent consulate of Lithuania that this country will not deport him to Belarus. We then went to the Belarusian consulate to demand an end to the persecution of conscientious objectors there. Both consulates have been informed of our demands. There was no response from both consuls, but a few hours after the action we received the good news from Vilnius that Vitali will not be deported and has received a temporary residence permit.
The action took place as part of the European 'Object War Campaign' demanding EU asylum for conscientious objectors and deserters from the states involved in the war in Ukraine. The action in Ghent is an initiative of Vrede zw and Quakers Gent.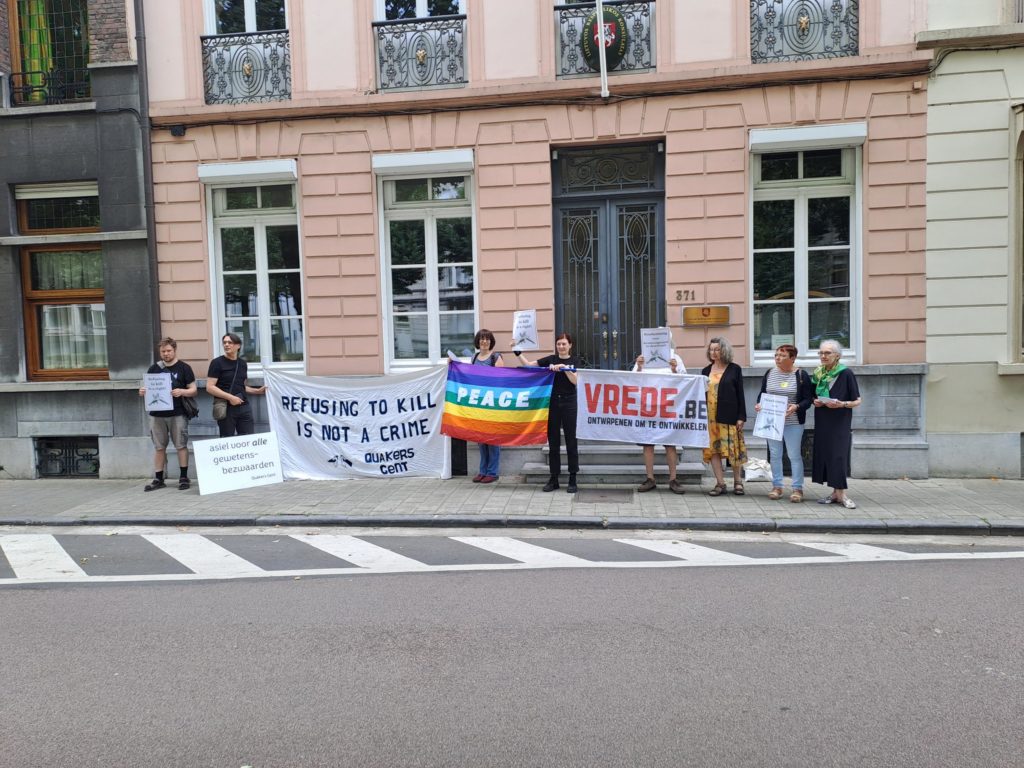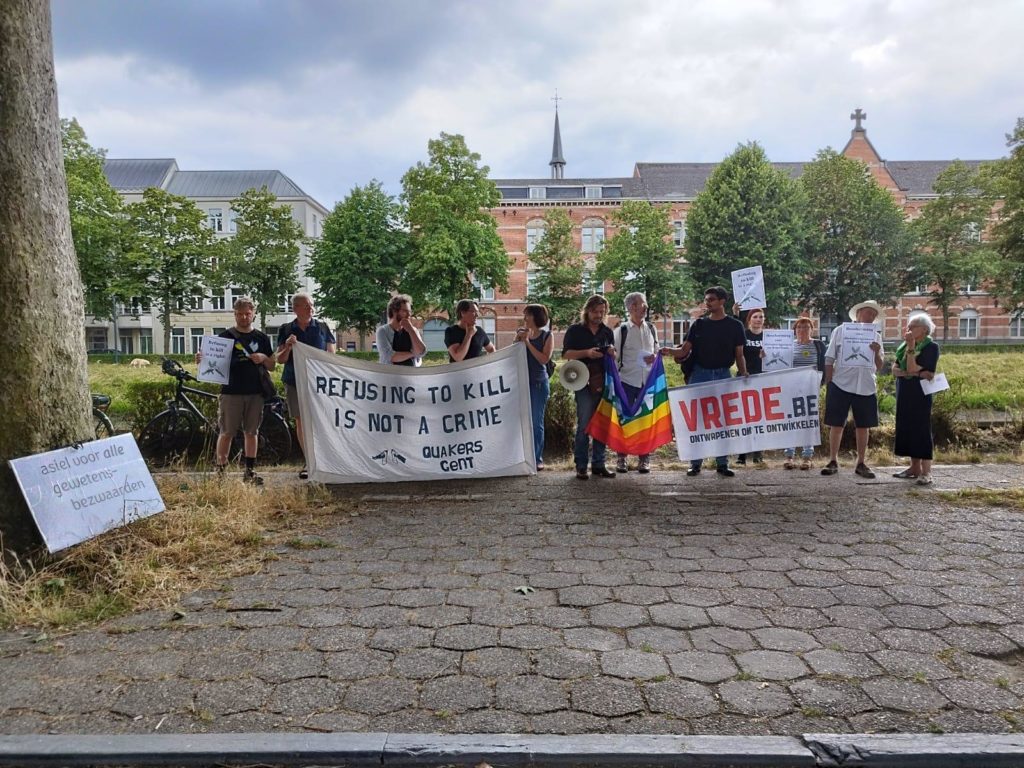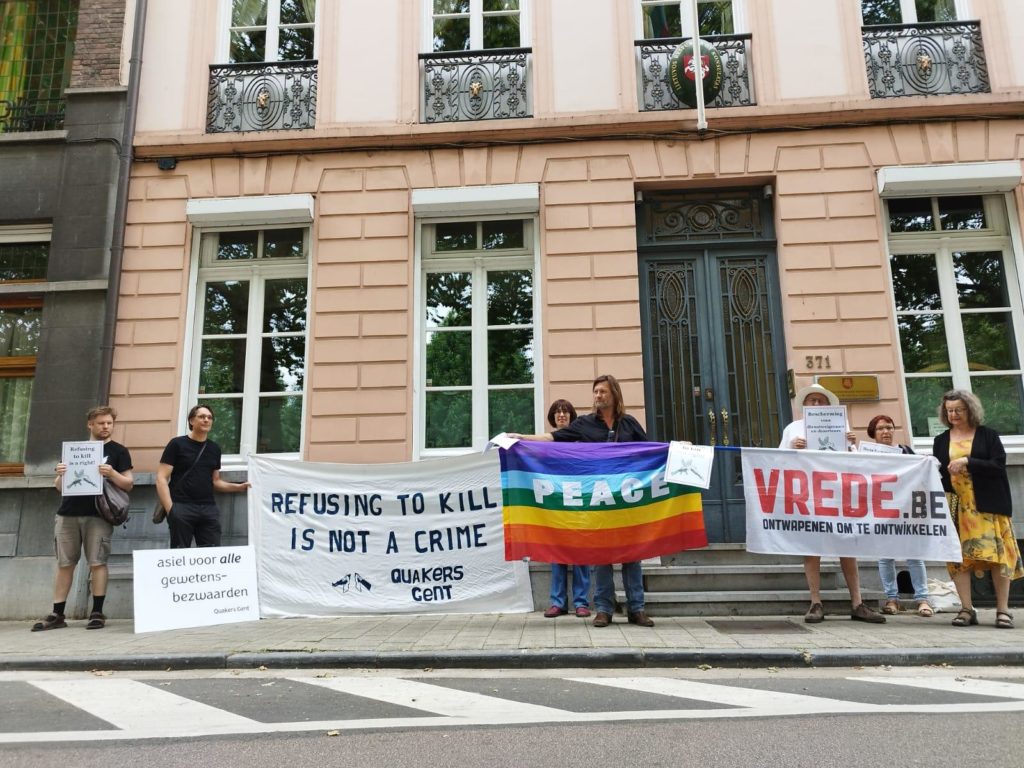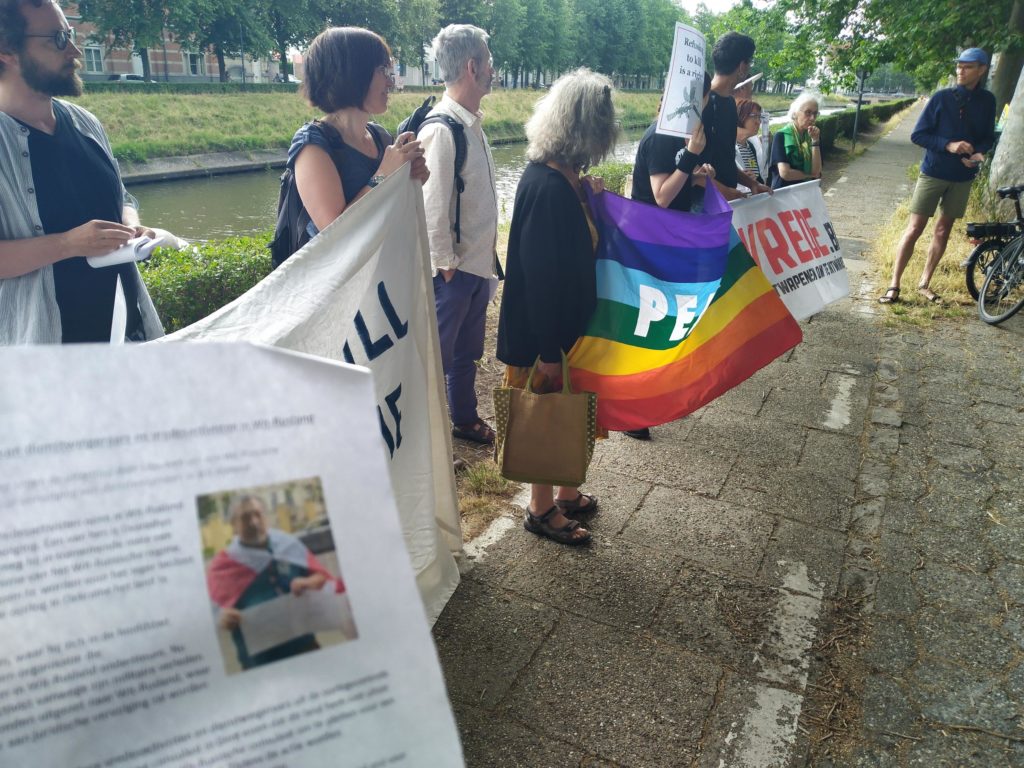 More background: