Quite a few brave Belarusians have expressed a desire to defend Ukraine with weapons in their hands and have signed up for the Kastus Kalinouski Battalion. They are the guys repressed by Lukashenko's regime, those who left Belarus for the sake of fighting on the side of truth, and just non-indifferent guys who wanted to help their neighbouring country. Since the first days of March, they go out to the battle positions and save peaceful Ukrainians. Today we will tell you about our heroes.
What is Kalinouski battalion?
Belarusians fought in Ukraine back in 2014. A group of our volunteers took part in the battles for Peski near Donetsk airport in July 2014. That's when the "Pagonya" detachment appeared. In 2015, the Belarus tactical group got created. Belarusians fought for Marinka, Volnovakha and Avdeevka. Since 2014, they have been serving in various units of the Ukrainian army. And in 2022, with a new offensive of the aggressor from the east, they decided to unite into a troop. This battalion became a unit for all nationally oriented Belarusians, the basis for an army that could overthrow Lukashenko. On March 9, 2022, it was announced that the Battalion named after Kastus Kalinouski was created. Anyone can join the troop according to their abilities. The Battalion included both experienced Belarusians who had already fought in Ukraine and newcomers. Below we will tell you about some of the famous fighters of the Battalion.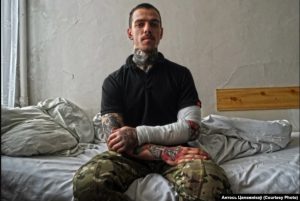 Denis Kit moved to Ukraine back in 2015 at the age of 18. At that time, he already understood that the future of Ukraine would also depend on the fate of Belarus. Under his belt, he had fought in the Donbas. In February 2022, Denis went to the front again. On March 3, he took part in the battle for Bucha near Vorzel. "We were the infantry of 40 men, without equipment. We marched to Bucha on foot, entrenched in the town of Vorzel and waited there near the Villa San Marino Hotel. We hoped for a small column of enemy equipment, which we would eliminate. But it so happened that the Russian forces were larger than ours. The enemy was aiming more than 70 pieces of equipment at us infantrymen who had only grenade launchers and machine guns," Denis recalled in an interview. He lost a comrade in that battle. "I was with a guy who was getting worse and worse. His tourniquets were tightened, but he was getting worse, I understood that he was losing blood. I took his hand and said: squeeze hard. I could tell by the strength of the grip how much life he had in him," Denis recognized. Denis Kit had already been hit by shell splinters.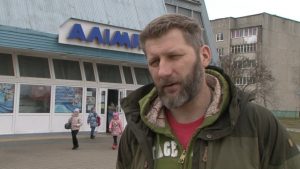 On March 1, Pavel Shurmey, a Belarussian rower who has competed in two Olympic Games, went to fight for Ukraine. Pavel's wife is Ukrainian athlete Olena Buryak, and the Belarussian considered Ukraine his second home. He even wanted to get to Nikolaev, Elena's hometown, but it proved impossible. "On the way from the border, I saw many terrible things for which Putin and Lukashenko must answer. Defending Ukraine is important because we are taking significant steps to liberate Belarus. Whichever way it is, it will end in the victory of the Belarusian and Ukrainian peoples. We are training and preparing a lot, and when the time comes, Russia will feel all this on its skin. It's a difficult hour when every Belarusian must make his choice," Pavel said.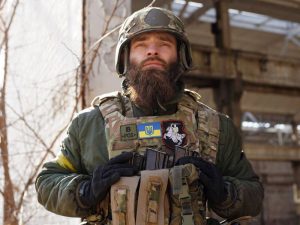 Volunteer Ivan Brest has been involved in the French Foreign Legion and has been fighting in Ukraine since 2014. Today he has taken up arms again and is defending Ukraine. In his opinion, Kyiv may well become a grave for the Russian army. "How can one stand aside and not want to fight for the freedom of Ukraine, for the Russians to stop bombing it? I didn't assume Putin would go for broke. I thought he would try to restore the "DPR" and "LPR" to the borders of the regions. The hardest part is seeing how many civilians have been dragged into this horror," Ivan shared his impressions. He believes that Alexander Lukashenko is unlikely to fail to execute the Kremlin's order to introduce troops. And he is ready to meet the Belarusian soldiers with dignity: "Who will not hoist the white-red-white flag, or at least the white flag and surrender, we will fight them. Because for us they are first of all not Belarusians, but Lukashists".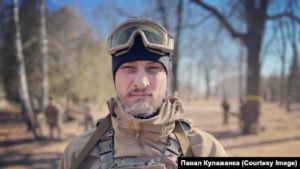 Pavel Kulazhenko is known as an Exomon blogger and representative of the "Supratsiu" movement. He has lived in New York for the past ten years. Now he came to Ukraine in March 2022 to fight on its side against the Russian army. "We are nationally oriented Belarusians who understand that there will be no independent Belarus without an independent Ukraine. People come to us from Poland, Lithuania and Latvia, as well as those who have already been in Ukraine, volunteered, joined the military," Pavel told Channel 24 in an interview. In his opinion, the Kastus Kalinouski Battalion may become the force that, in the future, will overthrow Lukashenko's dictatorship as well.
Died fighters of the Kalinowsky Battalion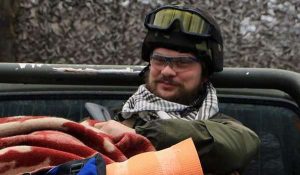 There are casualties in the war. The Kalinouski battalion, unfortunately, lost some warriors. On March 13, 2022, Aliaksey Skoblya ("Tur") was killed in a battle with the Russian military near Kyiv. Aliaksey had studied at the Automotive College in Minsk, worked as a mechanic, and enrolled at the Yanka Kupala University in Grodno, but did not complete his studies as he went to fight in Ukraine. He was at the origins of the volunteer movement of Belarusians in Ukraine. Since 2014, he has been fighting for Ukraine in the Donbas, participating in the fighting. He died covering the retreat of other soldiers. On April 13, Aliaksey Skoblya was posthumously awarded the Star of Hero of Ukraine.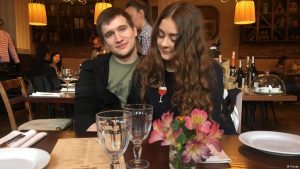 Ilya Khrenov ("Litvin"), 27, was also killed in the battle for Bucha near Vorzel. Ilya was born in Minsk in a family with many children. He graduated from a lyceum in Belarus and worked at the Minsk Automobile Plant. In 2014, when he was 19 years old, Ilya came to Ukraine, fought in Donbas for over a year, settled in Kyiv and worked in IT. After the 2020 elections, he started helping victims of repression. Helping the Belarusians was Ilya's second job. His wife Karina left a widow.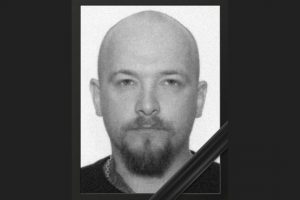 On March 24, Dzmitry Apanasovich ("Terror") died under fire near Irpen. He jumped into a trench to take cover, but a shell hit a house, and its shrapnel ricocheted and hit the fighter. Despite medical assistance, Dzmitry could not be saved. Dzmitry was 32 years old.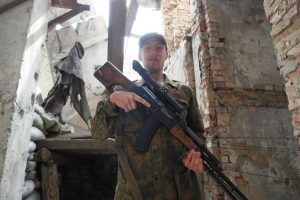 On April 13, it became known about the death of another Belarusian volunteer. The soldier with the call sign "Gans" served in the 24th mechanized brigade of the Armed Forces of Ukraine. He was a friend of Aliaksey Skoblya ("Tura"), who died on March 13. The guy's real name was Dzmitry Rubasheuski. He came to fight for Ukraine back in 2015. In December 2017, he was awarded the Order "People's Hero of Ukraine", which was founded by Ukrainian volunteers. In 2019, Dzmitry Rubasheuski sustained shrapnel wounds and lost one eye.
Help for Battalion from "Our House"
ICCI "Our House" has supported Belarusian volunteers in Ukraine since the first day of the war. On March 12, Pavel Kulazhenko arrived at the "Pobacz" depot in Warsaw. Immediately afterwards, he went to Ukraine to fight the Russians. We were happy to support him before such a crucial assignment.
On March 19, the action "Write a letter to the front!" was launched in Warsaw. Representatives of "Our House", the DAR Initiative and the Russian protest diaspora created this action. Belarusians in Vilnius immediately picked it up. Throughout the day, people came to St. Alexander's Church in the Polish capital to write letters to the front for those fighting for our freedom. Later, the letters were given to a volunteer going to war. And he handed them over to the guys from the Kalinowski Battalion. It was great to support and motivation for them.
We also consider that we must sustain the Kalinousky Battalion fighters. They are now defending Ukraine as part of the Armed Forces of Ukraine. And we must support them not only morally but also financially. Last week, 50 kg of foodstuffs got delivered to Battalion from "Our House" warehouse.
We are sure that the fighters of the Kastus Kalinouski Battalion don't want to kill their compatriots. The Ukrainian military also does not want to kill Belarusians. With the outbreak of war in Ukraine, our campaign "NO means NO" was launched, in which we strive to do everything to prevent Belarusian troops from entering Belarus. The number of Belarusians seeking asylum in Lithuania increased in March. While in February, nine people sought asylum, in March, there were already 35. And more than 15 770 citizens of Belarus have entered Georgia since the beginning of the war in Ukraine. It means that men do not want to fight, so they are eager to leave the country before they are drafted into the army.
We continue to support not only the Kastus Kalinouski battalion but also repressed Belarusians and Ukrainians. We are ready to continue to help with things, food, hygiene and household items for those who don't have money to buy what they need. And we are sure that thanks to our help, the lives of Ukrainians and Belarusians will become a little brighter.