On February 20, 2023, a meeting of solidarity with Belarusian conscientious objectors and deserters was held near the Belarusian Embassy in Vilnius. The Belarusian Embassy reacted for the first time in a long time, which is three years: a tinted-windowed car drew out of the embassy, stood for a long while at the gate, obviously filming the participants of the action with the aim to pass the footage to the KGB.
Olga Karach reported to those present about the results of the campaign «NO Means NO» and read the resolution which was adopted by the participants of the meeting. There was also an open microphone for protesters who wanted to speak, which they did expressing their attitude to the war in Ukraine and saying that Belarusian conscientious objectors and deserters are in desperate need of support.
A heavy snowfall was impeding the action, as it created additional traffic jams in the city, therefore, some participants arrived very late.
A famous Belarusian musician Cosmos gave a small concert and sang the most popular Belarusian protest songs.
After that, all the participants went to light candles to the Belarusian Memorial with the portraits of all people killed by the regime of Lukashenka for their political views, participation in protest actions or for their journalist activity. It was a strong signal saying that despite all the sacrifice, all the losses, despite death threats and intimidation, Belarusians will do everything to prevent participation of the Lukashenka's army in the war against Ukraine!
Here is a small photo report: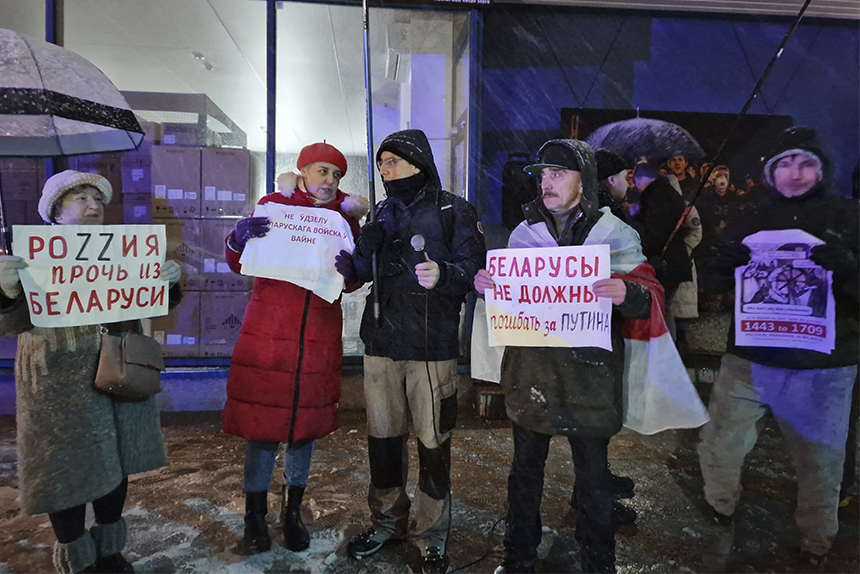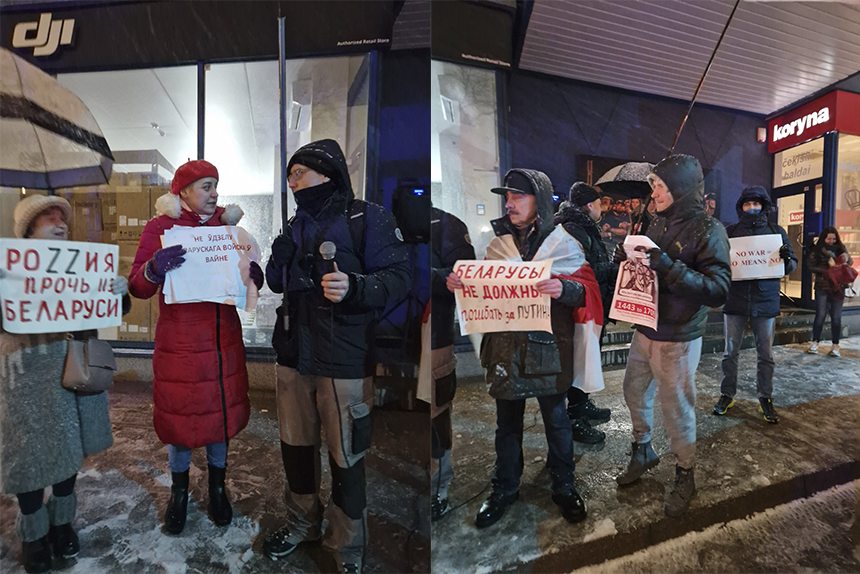 Посмотреть эту публикацию в Instagram