On July 27, 2020, the Directorate – General of the Commander of the Internal Troops of the Ministry of Internal Affairs of the Republic of Belarus invited a bid for the restoration of 290 stun guns in the amount of more than 16,240 Belarusian rubles. It was declared invalid (no performer was found).
Previously, not a single similar tender for the repair of stun guns has been recorded, i.e. the Ministry of Internal Affairs did not need a massive repair of electroshock devices.
To disable the SIS-2, it is needed to hit the enemy for more than 5 seconds and charge him/her up to 400 times. 5 seconds of impact paralyzes a person for 20 minutes. The number of switch-on per charge is 100-200 times. Can you imagine how many innocent people were affected by this device?
We assume that these facts prove the brutal attitude of the representatives of the Ministry of Internal Affairs towards the strikers and their need for an increase of weapons due to the growth in the number of protesters.
And we can only guess how many people have undergone through unbroken (and therefore NOT fixed) batons, shockers, bottles, fists, and other objects.
This tender, in our opinion, testifies to the mass torture that was applied already before August 9 against peaceful protesters. All of these stun guns were broken because they were used against people.
Source: https://goszakupki.by/auction/view/143062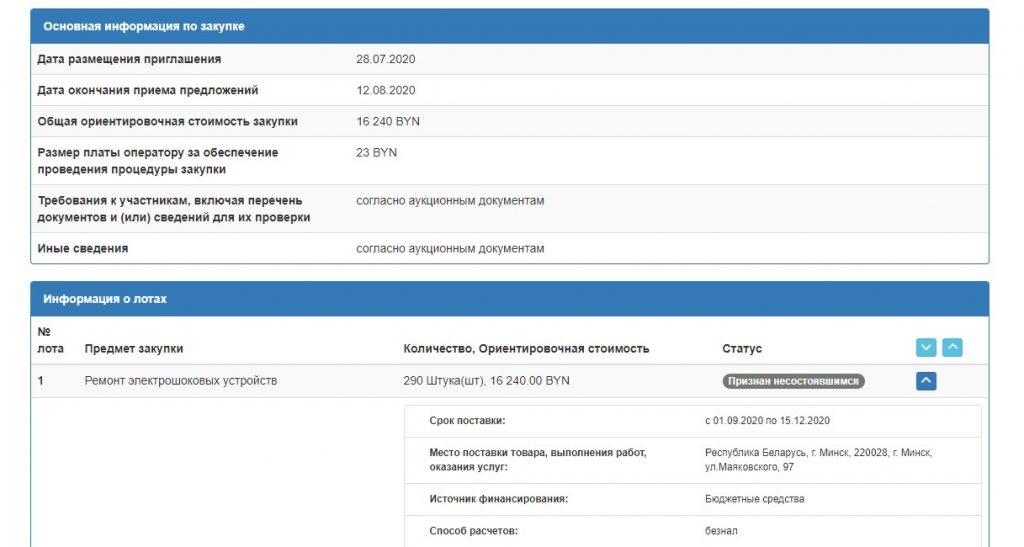 On August 4, another tender was submitted for the repair of the SIS-2 stun gun.
The source: https://goszakupki.by/marketing/view/158900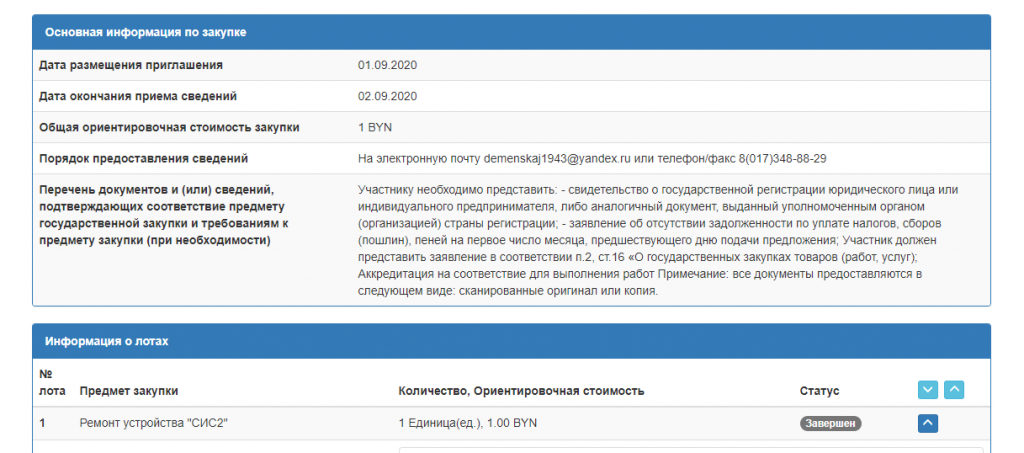 However, after the start of mass protests in Belarus, the tender for the repair of 290 stun guns was re-submitted twice. The last one dates from the 13th of August 2020.
The source: https://goszakupki.by/auction/view/150161