Psychiatric hospitals and neuropsychiatric dispensaries in the country are mysterious institutions. Outsiders can not get there, and you can learn about what happens to the patients there from the few diaries published on the Internet. Psychiatric hospitals become a shelter for overly active Belarusians – some, being completely healthy, get here for diagnosis. For World Schizophrenia Day, we have prepared information about how Belarusian psychiatry has become a tool for repression.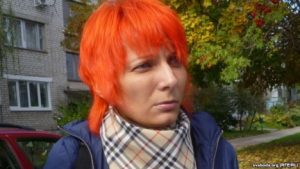 In 2007, public activist Kristina Shatikova disappeared on the eve of Freedom Day. She was abducted on the street and taken to an unknown destination in a car with dark windows. On March 25, 2007, it became known that Kristina was in the 8th department of the psychiatric hospital in Mogilev. In the institution, doctors asked who she communicates with, who comes to visit her and calls. They tied Kristina to the bed, gave her injections with medication, while her mother was told that Kristina was not receiving any medication. And on March 26, the girl was released. Kristina appealed to the police, but they refused to open a criminal case on the illegal detention in a mental hospital.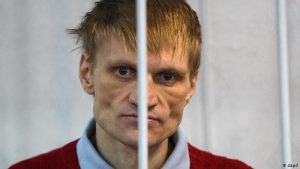 In March 2012, political prisoner Sergei Kovalenko became a victim of psychiatry. He hung a white-red-white flag on a New Year's tree in Vitebsk and got a sentence: restriction of freedom without being sent to a correctional institution. However, then they were convicted again-this time for violating the regime of serving a sentence. In prison, Sergei Kovalenko went on a hunger strike, which he kept for almost four months with a break of 20 days. For this, he was sent to a psychiatric prison hospital, explaining that it was impossible to get him out of the hunger strike otherwise. They refused to put Sergei in a regular hospital.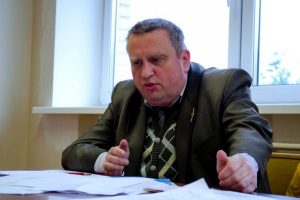 In 2013, a doctor from Vitebsk, Igor Postnov, was placed under psychiatric treatment. He criticized the regime of Lukashenko – after another critical video statement posted on the Internet, the head of the regional centre for Psychiatry and narcology, Elena Martynova, initiated a meeting of the commission, which, in the absence of Postnov, made conclusions about the deterioration of his mental health. The district court ordered him to undergo compulsory psychiatric treatment, where he remained for a month. At the hospital, the doctor was diagnosed with "paranoid personality disorder". Igor stayed in a ward for 16 people without doors, under the constant supervision of an orderly. Because of public pressure, he came out. "Patients in Belarusian psychiatric hospitals have no rights at all. As soon as a person approaches the clinic, the law on psychiatry already applies to him. On its basis, the patient can not make phone calls, correspondence, broadcasts, and all contacts with the outside world. The doctor alone at his discretion decides everything," Igor Postnov said in an interview with DW.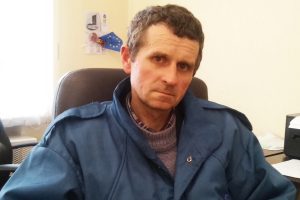 A Belarusian language teacher from the Ivatsevichi district, Valentin Kovalchuk, often wrote complaints to the police and officials. He asked to solve problems, in particular, with neighbours who listened loudly to music, preventing him from resting. And in 2014, the teacher received a call from a psychiatric hospital and was invited to talk to a doctor. Valentin refused, and then he was taken to the Brest regional psychiatric hospital "Mogilevtsy". In the reception area, people started asking about names, dates, and relationships with neighbours. He spent in the hospital six days, being given pills, threatened, and then told that he allegedly reproduced too many complaints. An official of the regional health department claimed that Valentin Kovalchuk has a psychiatric diagnosis and was undergoing treatment. Valentin directed a complaint to the regional prosecutor's office. The official wrote that the diagnosis is justified, all documents are issued according to the law, there are no violations. Valentin was not satisfied with this course of the case: he had never been registered as a neuropsychiatrist, he had not been diagnosed with psychiatric diseases, and writing complaints could not be the basis for a psychiatric examination.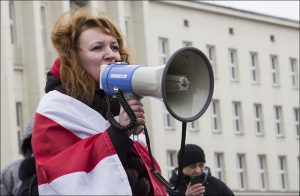 In 2017, Brest activist Natalia Popkova was admitted to a mental hospital. When she and her sister left the house, she was detained by police officers and taken to a mental health clinic, where she spent the weekend. The reason was an anonymous statement, which stated that Natalia has mental disorders and can commit suicide. However, the examination did not confirm Natalia's illness, and during three days, she was released from the mental hospital. Natalia complained about illegal placement in a dispensary to the Brest Interdistrict Department of the Investigative Committee.
In 2018, Homel activist Gennady Podolnitsky got into a similar story. At the court hearing, which sent him to compulsory treatment, it turned out that he was allegedly on a psychiatric register since 2002 – however, all this time the activist was not forbidden to drive a car. Gennady connected the placement in a mental hospital because he wanted to convey people's complaints to Alexander Lukashenko during his visit to Gomel. Even numerous health problems, such as asthma, diabetes, and heart problems, did not prevent him from being sent to a mental hospital. The institution did not provide him with the necessary medical care.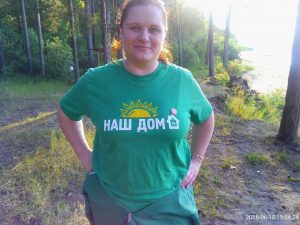 "Our House" also faced situations when Belarusians were forcibly sent to psychiatric treatment. In 2016, we told the story of Olesya Sadovskaya, an activist from Molodechno. In 2012, at the celebration of the New Year in the club, her phone was stolen, but no one wanted to draw up a protocol, and Olesya threatened to complain to the prosecutor's office. They took her to the police department, insulted her, and did not give her food or water. For another three months, the activist struggled with the system, wrote complaints to the courts, the Investigative Committee. A criminal case against her opened for assaulting a police officer. Olesya was sent for psychiatric examination. And in 2015, after the conclusion that Olesya needs treatment in a mental hospital, she spent in the mental hospital four months, during which her daughter Katya was in the shelter. They tried to repeat the same thing in 2016, but then the psychiatrists recognized Olesya as healthy. "Our House" followed this story and also attended the trials of Olesya. And in 2016, when Katya still decided to return to her mother, Olga Karach personally came to Molodechno to support Olesya.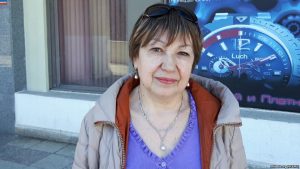 In 2018, the activist Galina Lagatskaya, whom we helped in 2017 after participating in protest action, faced punitive psychiatry. The woman tried to dispute the protocol for participation in the protest action, but police officers beaten her, and she was taken to the hospital. Executors came to Galina's apartment, and she decided to scare them, saying that they would be blamed for her death. After these words, Galina was taken to the mental hospital.
In 2018, "Our House" told the story of a student from Vitebsk. The girl came to a psychologist because of problems with her boyfriend. A specialist of the regional neuropsychiatric dispensary began to insist on an examination. They gave her a document to sign, and then she disappeared. The family sounded the alarm – and found their daughter in the regional centre of psychiatry and narcology. In the first days of her stay in the institution, the girl was in the observation room with sick people, and in the department, there were patients with pediculosis – they used a shared bath and shower. The living conditions were also not happy: there were no doors, paper and soap in the toilet, and patients were not allowed to go for a walk. The girl was injected with a drug that worsened her condition, brought large portions of porridge and forced to eat everything, threatening that otherwise they would be diagnosed with anorexia. The mother came for her daughter and found that she had a cold, and doctors could not let her go home because she arrived there on her own, and the psychologist who permits discharge is on sick leave. For several days, the woman tried to call the administration of the centre for psychiatry and narcology. The psychologist, who was allegedly ill, turned out to be healthy and was at the workplace, but they did not come to him about the student's discharge. After a conversation with the head doctor of the centre, the situation finished. On the seventh day of hospitalization, the girl called her mother and said that she was shown to medical students as a patient with schizophrenia. As a result, the woman went for her child and fought to get her daughter discharged, who did not want to let go. She also wrote a statement to the prosecutor's office and the Ministry of Health.
Natalya Yakimova, an activist of our organization from Gomel, discovered that her son, an employee of the border troops, has a psychiatric diagnosis. The serviceman, who regularly underwent all examinations, was recommended to contact the appropriate specialist. Doctors of the polyclinic said they did not do that. In 2019, Natalia wrote a complaint to the head of the local polyclinic to understand the situation. However, the woman did not receive an answer. After applying to the district administration, Natalia managed to get a guilty plea from the state authorities. But, unfortunately, ordinary employees of institutions suffered, and the leaders remained in their positions.
Punitive psychiatry is a relic of the USSR, but Belarus continues worth traditions even after 30 years of independence. As you can see, you can be in a mental hospital for excessive activity, attempts to force officials to work, or just after a visit to a psychologist. Many mentally ill people live out their lives in special boarding schools. And almost nothing is known about what happens in these institutions. These people are just as many hostages of the system as political prisoners. And we can release them if we rid Belarus of Lukashenko.