Fighting for the rights of Belarusians in various spheres and for the welfare of our home – Belarus, activists and volunteers fell out of favour with local authorities, police. In different periods of activity, "Our House" was attacked by the authorities. Our activists were detained at protest rallies, with newspaper circulations, the police put them in prison, where they endured torture, humiliation and insults. We tell you about what our colleagues went through who wanted changes in Belarus.
In 2011, "Our House" experienced some of the most brutal repressions in history. On April 19, 2011, activists were detained on suspicion of committing a terrorist attack in the Minsk metro. 69-year-old Valery Shchukin was taken to the police department barefoot and held on a cold concrete floor for more than eight hours. Dinas Linkus, the head of public security of the Frunze district police Department, beat and threatened him. Later, Valery Shchukin wrote in his blog: "Linkus handcuffed, threatened to rape, burn his beard, force him to move around the corridor in handcuffs like a plastun." The marks from the tightly tightened handcuffs on Valery Shchukin's hands received that day remained with him until the end of his life.
Olga Karach was also injured on the same day. She came to the police department to find out about the fate of the detained activists and spent the whole night in the cell. The head of the Frunze district police department, Oleg Gaidukevich, ordered Dinas Linkus to deal with Olga Karach "in the usual manner." Linkus beat her up and, at the same time, described in detail what he wanted to do with her. On April 20, 2011, Olga Karach was convicted of disorderly conduct and issued a fine. When leaving the police department, Olga missed the money in her purse.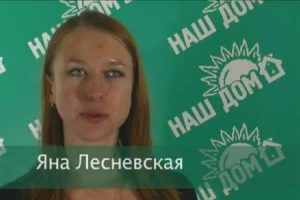 In 2012, the activist of "Our House" Yanina Lesnevskaya was detained on suspicion of distributing works promoting the cult of violence and cruelty (Article 17.8 of the Administrative Code). Valiant law enforcement officers considered them children's colouring pages "My dad is a policeman. What is he doing at work?" At the time of Yanina's arrest, there were no printed materials for confiscation. Yanina was released after drawing up an administrative protocol.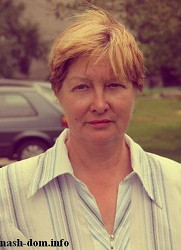 In the same year, another of our activists was detained – Tatiana Yakovleva, suspected of terrorism. Police officers approached her at the bus station, where she arrived from Vitebsk. The police said that she was transporting TNT. At that moment, Tatiana was travelling to the Tolochin district for an event organized by "Our House". Tatiana Yakovleva was carrying flickers and T-shirts with our logo. After a personal search of the activist, the police said that she was transporting too large a batch of T-shirts without the appropriate documents. Three hours later, she was released without drawing up a protocol and returned branded products.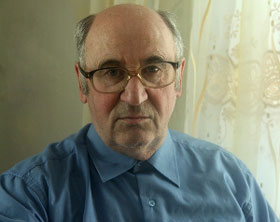 In 2012, the police opened a criminal case against our activist Nikolay Petrushenko. The case was initiated for insulting a representative of the authorities, contained in the article "A paedophile received awards for the best playgrounds." The activist said that under the banner of the Association "Youth – Orsha", a porn studio operated in the district centre. The victims were underage boys and girls from disadvantaged families. Nikolay Petrushenko was accused of suspecting the deputy chairman of the Orsha City Executive Committee of covering the activities of a paedophile and thereby insulted him. The text passed the linguistic examination, but nothing criminal was found. Two months later, the case was closed.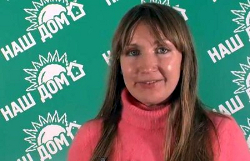 In 2013, employees of the Frunze district police department in Minsk detained Natalia Leonova, an activist of "Our House" Natalia Leonova. During her detention, she distributed newspapers. After her arrest, she spent about two hours in a police checkpoint. The police department tried to intimidate her, threatened her with the KGB jail, prison and lice. But it all ended well: Natalia was released even without drawing up a protocol. She only had to write an explanatory note.
In 2014, several oppositionists were detained during the traditional rally "Chernobyl Way": Maxim Vinyarsky, Ilya Dobrotvor, Alexander Stepanenko and Vladimir Sergeev. Vladimir was an activist of "Our House". The police drew up protocols for the detained participants under Article 17.1 of the Administrative Code (petty hooliganism). On that day, our activist had a birthday. He was arrested after the end of the celebration with friends and like-minded people.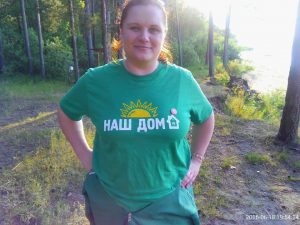 We did not leave our activists in the lurch. For several years, the Belarusian state has been mocking Olesya Sadovskaya from Molodechno. It all started with the fact that on January 1, 2012, police officers refused to initiate proceedings against Olesya for stealing her mobile phone and began to mock her. In 2014, she was accused of violence against a police officer – allegedly, she wanted to take revenge on him for performing official activities. The court sentenced Olesya to six months of compulsory psychiatric treatment. After four months of treatment, she left the clinic with a chronic affective disorder diagnosis. And in 2015, a woman's child, daughter Katya, was taken away from her. In February 2016, the authorities sent Olesya for treatment at the republican scientific and practical centre of Mental Health. On June 17 of the same year, she was convicted under article 366 of the Criminal Code and sentenced to restriction of liberty without referral to an open-type correctional institution for two years and six months. Olesya's daughter was returned on June 25, 2016.
In 2017, the security forces detained our activist from Bobruisk, Yevgeny Glagolev-Vaskovich. On March 14, 2017, the court arrested Yevgeny for 15 days for participating in an unauthorized rally. The day after the trial, Yevgeny began a hunger strike in protest. His hunger strike lasted six days. But when he found out that his grandmother had become ill because of it, he decided to stop. By the way, almost all detained activists left the jail soon – only two people were arrested for 15 days, another one – for five days.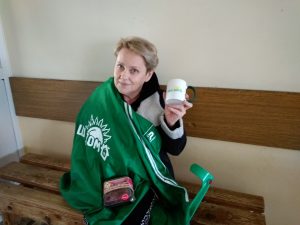 In 2017, the state began to persecute our activist from Slavgorod, Angelika Kalatozishvili. The woman received a disability due to a medical error. Suspecting cancer, doctors removed her healthy organs, then her legs failed, and then, due to improper treatment, her bones collapsed, and she moved to a wheelchair. Neither the UK nor the Ministry of Health did anything about the doctors who made a mistake. When Angelika made her story public, the authorities began persecuting her. Medical workers filed a statement against her for disclosing medical secrets. In July 2018, her husband, a citizen of Georgia, was detained under Article 328 of the Criminal Code – and he was the only person who could help her in everyday life. In 2019, he was exiled to his homeland, and Angelika remained in Belarus alone. In 2019, she reported an attempt to open her house and soon discovered that an illegal search was in her room. The human rights activist believed that the police psychologically pressured her in this way. In 2020, Angelika Kalatozishvili got accused of spreading "extremist" material on a social network. The woman shared on her page a link to the film "Lukashenko. Criminal materials", recognized as extremist only two months after the repost. We supported Angelica during the trials and recognized her husband as a political prisoner.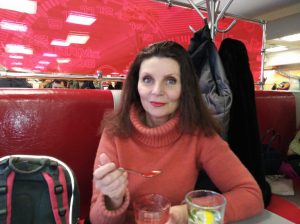 In 2017, our activist Natalia Goryachko received 15 days of arrest in the offender isolation center on Akrestsina street. On the morning of December 28, she arrived at the Minsk City Court to hold Valery Shchukin. However, an employee of the Security Department asked her to show her documents. Natalia asked the man to introduce himself, and when he refused, she called the police. That's all he asked for help – as a result, three security officers in helmets and bulletproof vests took Natalia to the city police station. The forces seized her equipment, and she was not allowed to go to the toilet and spent in the department for more than three hours required by law. By the evening, it became known that Natalia Goryachko would remain behind bars for 15 days. Before that, in October 2017, the human rights defender received ten days of arrest for recording a rough inspection by the Security Department staff in court.
In 2020, our human rights activist Valery Shchukin was fined 20 basic units for participating in a legal pre-election picket of Svetlana Tsikhanouskaya. At the beginning of the meeting, Valery Shchukin drew the court's attention to numerous blunders in the protocol. From the almost mismatch of the colour of his clothes to the place of his birth. Valery Shchukin had to visit pre-trial detention centre No. 1, where he had to lie down on a bunk with cockroaches. We must say that this is not the first case and not the first penalty of Valery Shchukin. Our fighter against the Lukashenka regime in 2012 received two fines for coming to support the detainees Sergei Kalyakin, Anatoly Lebedko and Alexander Otroshchenkov in the Orsha court. In 2017, he was punished with house arrest for far-fetched reasons. In 2018, he received a fine of 73.5 rubles for insulting the director of secondary school No. 217 in Minsk, Elena Podlubnaya. It was this director who decided to withdraw 8-year-old Elvira Mironova from a prosperous family.
In 2021, "Our House" was dealt a new blow – our human rights activist Yulia Goryachko was behind bars. She has worked with our organization for many years: she supported Belarusians in courtrooms, worked with the stories of 328 children, helped to draft appeals to the authorities. Terrible information of the repressed, crippled, tortured and humiliated by the security forces passed through Yulia. And now she is among those who need help.
Our brave activists have been through many trials, days, insults and humiliations over the years of the struggle against the Lukashenka regime. But the punishers failed to break us. We have remained true to our cause and are not going to give up until Lukashenka leaves and until we restore order in our home – Belarus.