Lukashenka now holds at least seven children, recognized as political prisoners, as hostages. Even more minors are imprisoned under Article 328 of the Criminal Code – under the current regime, they are doomed to spend eight or even ten years in prison. Boys and girls who, like their peers, should be out with friends, going on dates, dreaming, choosing a profession, are forced to spend their youth under a caged sky. On the International Day of Innocent Children, Victims of Aggression, we will tell you about teenagers whose lives have changed because of the hatred of one usurper towards his people.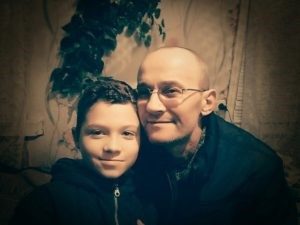 On August 11, 2020, 16-year-old Nikita Zolotarev was detained in Gomel. That night he was in the center of the city, where the riots were taking place, and, according to the investigation, he threw a bottle of fuel into the police car. Nikita himself said that he did not throw anything. The police came to his house three times, and on the third time he was detained and taken to the police station, where he was without his parents until the evening. After a full day at the police station, Nikita ended up in the hospital. When he was taken into custody, no one took into account that the guy was suffering from an epileptic disorder. During interrogations, Nikita said that they beat him every day and did not give him vital medications. On February 22, 2021, the guy was sentenced to five years in prison in an educational colony under Article 293 Part 1 through Article 13 Part 1 of the Criminal Code of the Republic of Belarus (preparation for participation in mass riots). Nikita's reaction to such a monstrous verdict was hysteria: he beat against the bars and begged to be released. In prison, another criminal case was brought against Nikita under Article 364 of the Criminal Code – for threatening to use violence against a police officer. The prison guards told him he was "political" and would "die" in prison on Lukashenko's orders.
"Our House" followed the development of Nikita's history. On 23 March 2021, Olga Karach attended a meeting with the Committee against Torture where she raised the issue of what was happening to Nikita Zolotarev. Newsletters about Nikita Zolotarev are regularly sent to international organizations and committees. In May it became known that Nikita had been given medication, letters and a general change of attitude towards him. More information about the latest news from the boy's life can be found in his father's interview to the journalists of the ICCI "Our House".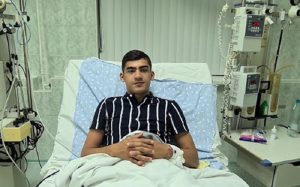 On August 13, 2020, 16-year-old Timur Mitskevich was admitted to the intensive care unit of the 3rd children's hospital in Minsk. He was taken there from the police station, where he ended up after being arrested the day before. The guy was diagnosed with a craniocerebral injury, concussion, bruises of soft tissues and limbs, traumatic erosion of the cornea of both eyes. For some time he was in a medical coma. Seven days later, he was interrogated for the first time, and on September 3 he was detained on suspicion of participation in mass riots. On September 8, he disappeared from the hospital. As it turned out later, caring people helped Timur to leave the country. Now the guy is abroad.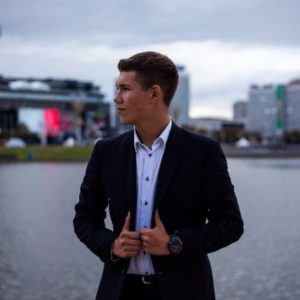 On October 19, 2020, security forces detained Maksim Babich, a 17-year-old student of the Minsk State Automotive College. The detention took place in the morning when the guy was leaving the house to study. An episode of road blockage in the capital's Serebryanka on 13 October was cited as the reason. Maksim spent more than eight hours alone in the Leninsky District Department of Internal Affairs; he was also interrogated without the presence of a teacher or parents. The trial for the road blockage case did not take place until December – until then Maxim had been in pre-trial detention. The guy is diagnosed with heart disease. On December 22, 2020, Maksim Babich was sentenced to three years of restriction of freedom without being sent to a correctional institution – the student is serving his sentence at home.
On 5 February 2021, Dmitriy Strizhak, 16, a resident of Dobrush, the founder of the Telegram channel "Data from the Punishers of Belarus", was convicted. This Telegram channel published information about security officials committing crimes against peaceful Belarusians. The minor was detained back in October and was in custody. He was sentenced to two years in prison in an educational colony.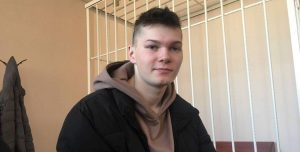 On February 8, 2021, a 17-year-old resident of Zhlobin Vitaly Prokhorov was sentenced to 2 years in prison in an educational colony under Article 342 (organization and preparation of actions that grossly violate public order, or active participation in them) and 364 (violence or threat of violence against employee of internal affairs bodies) of the Criminal Code. Vitaly was detained on August 10, 2020, when he was returning home from the sports ground near the Palace of Culture of Metallurgists. The guy was severely beaten, brought to the police station, tied to a chair. All these hours, his mother did not know where he was. In court, Vitaly was accused of throwing a stone at the police vehicle – but the juvenile said he did not do it, but simply bragged to his Instagram followers. No evidence against Vitaly was provided, but the court found him guilty. "Our House" interviewed Vitaly's mother – the text can be found here.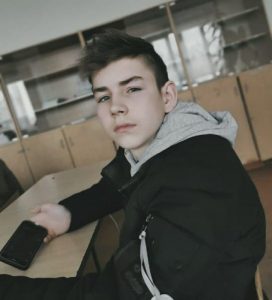 On March 10, 2021, an underage sophomore from a college in Vysokoye, Denis Khozei, was detained. Denis is a resident of Brest, and he was accused of participating in the riots in Brest after the elections (Article 293 of the Criminal Code). At the time, pogroms occurred in the centre of Brest, with police officers suffering from fights with protesters in which various objects were used. Planks, sticks, street rubbish bins, fragments of benches, paving slabs and asphalt, bottles, stones, metal bolts, paint cans and pyrotechnics were all used.  Before the trial, Denis Khozey was at large on his own recognisance. In the detention center, the guy felt abandoned – no one wrote to him except his mother, grandmother and one friend. His girlfriend, 18-year-old Vitaliya Bondarenko, who went abroad but soon returned to say goodbye to him, was also imprisoned under the same article. She was sentenced to 4 years in prison.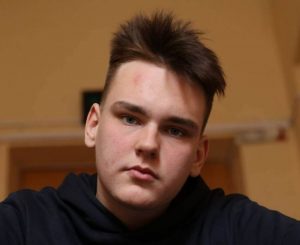 On the same day, a verdict was passed on the 11-grader of one of the Brest schools, Sergei Gatskevich, in the same case. The guy, like Denis Khozei, was at large before the trial. He was sentenced to two years in prison in an educational colony.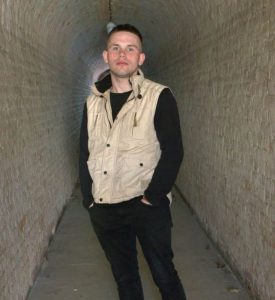 On May 21, 2021, 17-year-old Brest resident Alexander Vinyarsky was detained. He was accused of participating in riots in the regional center immediately after the elections (Article 293 of the Criminal Code). According to the investigation, during the protest, the defendant grossly violated public order. Prior to the trial, Aleksandr Vinyarsky was under recognizance not to leave, but in court the minor was sentenced to three years in an educational colony. He was taken into custody.
And a very recent case that we must mention. On May 25, 2021, an orphan Dmitry Stakhovsky jumped from the roof of a 16-storey building in Minsk. The guy blamed the Investigative Committee for his death. "It's no longer a secret that I had criminal article 293, part 2. In short, for the rallies. If the moral pressure on me had not continued, I think I would not have dared to do such a terrible act as suicide. But my strength was running out," he admitted. According to official information from the Ministry of Internal Affairs, the young man was drunk at the time of his death. Interestingly, Dmitry's relatives were informed about his death only the next day, after information about the guy's suicide spread on social networks.
In fact, there are much more victims during the protests of minors. ICCI "Our House" follows the fate of children in detention and continues to highlight the egregious cases of detention and beatings of Belarusian boys and girls by security forces. We remind you that hitting a child is the lowest thing an officer can do. After the victory of the Belarusian people, every case of child abuse will be investigated, and all the perpetrators will be punished.