This autumn for many Belarusians was sorrowful not only because of repression but also a new wave of COVID-19. While the world is vaccinated with WHO-recognized vaccines and slowly removes restrictions, Belarusians get sick and die in severe agony. Medical care is provided to only a small part of patients, and few of them decide to be vaccinated by a "Sputnik V" not recognized by WHO. "Our House" dedicates this week to Belarusian medicine. In the first article of the week, we will talk about the situation with coronavirus in Belarus.
If we recall the spring of 2020, Lukashenka was almost the only leader of the world who did not recognize the coronavirus. Moreover, he advised his methods of treatment for it: "There is no need to panic, you need to work. Especially now in the countryside, it's nice to watch TV: people were working on a tractor, no one was talking about viruses. There the tractor will cure everyone, the field heals everyone." Then the advice about 100 grams of vodka, a bath, a skating rink, where "there are no viruses", followed: "This is a refrigerator. The best health! Better than sports, especially ice. Antiviral medicine, the real thing." While all European countries were closing schools, cancelling sports competitions and concerts, introducing lockdown, the football championship, the "Slavyanski Bazar" festival, and the Victory Day parade were taking place in Belarus. And officials and journalists from state television channels convinced: the whole world looks at Belarus and envies, our economy is growing, and in European countries, people are dying of hunger. And they hid the data on morbidity and mortality from coronavirus in Belarus.
Back then, in the first wave of the pandemic, independent media and Telegram channels talked about falsifications of statistics. The investigation of the NEXTA channel in May 2020 showed that significantly underestimated figures were in statistics. The relevant evidence was secretly received from the Lukashenka Administration. There were other data: for example, in July 2020, only 3-4 people died in Hospital No. 1 in Minsk, while 5 cases were registered throughout the country. The total number of deaths in April–June 2020 exceeded the average number over the past five years by about 5.5 thousand. And the Mogilev registry office last year recorded 609 more deaths than usual. Independent media showed what was happening in the cities of Belarus and regional centres. In Baranovichi, for example, military personnel were forbidden to leave the unit, and in hospitals, doctors were given only four protective suits for a month. In Grodno, six cases of infection were registered in the bus fleet No. 1 in June last year, one driver died. And in Lida, an ambulance paramedic Pavel Paleychik publicly said that there were not enough protective equipment in the city – and was fired from his job. The state could not even provide doctors with lunches, masks and costumes. Volunteers took over this function.
The second wave of coronavirus coincided with the political activity of Belarusians. They went on marches, sat in prisons for 40 or more people in a tiny cell and got sick with coronavirus. Surgeon Dmitry Markelov conducted a survey among ten former cellmates after his release from the temporary on the Outskirts – five of them had coronavirus after their release. There was no medical care for the prisoners. "We asked for a doctor for a long time, knocked on the door, in the end, a paramedic came, took my temperature (I turned out to be over 38), gave me paracetamol and allowed bed rest," Dmitry recalled in an interview.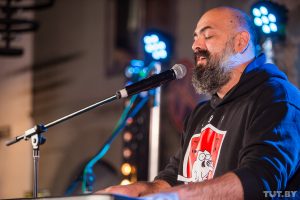 Musician Pavel Arakelyan also contracted coronavirus in prison, where he spent 15 days after participating in a yard concert. After his release, Pavel showed symptoms of COVID-19: his sense of smell disappeared, he began to suffocate. But he couldn't do the test on COVID because authorities forbade making paid tests. It was not so easy to do it on the first day. Pavel claimed that 1.5-2 times more people were in the cell. For example, there were 14 people in a cell for eight and 20 in a cage for six. There were a limited number of bowls for the prisoner. Nobody handled them properly, which only increased the spread of the virus. And people who came into contact with infected COVID-19 were not assigned to another cell but were left with healthy prisoners.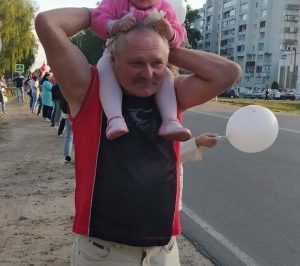 In December 2020, a 57-year-old resident of Osipovichi, Sergey Shchetinko, died. Before that, he visited the local temporary detention centre, where he got in November for participating in an unauthorized mass event. The cell in which he was sitting was crowded. He had to sleep on the floor in his clothes because it was cold. For some time, a man with a fever and a cough was in Sergei's room, and in conclusion, the man felt ill. On the third day after the release, Sergey went to the doctors, did a test for coronavirus, which turned out to be positive. Osipovichi resident got refused hospitalization and additional examination. But he had 25% of lung damage. Two weeks later, the man died. And the police opened a criminal case against his son for insulting the head of the Osipovichi temporary detention centre – the house was searched, the equipment was taken away, called for questioning and arrested for 15 days.
Despite repeated requests to allow doctors to visit people in isolation wards, not a single request of the Ministry of Internal Affairs was satisfied. Infectious disease doctor Nikita Solovey said: "After the events of August 9, more than 450 Minsk doctors signed a letter. We sent this message to the Ministry of Health and the Ministry of Internal Affairs. There was a request to organize the admission to the insulator on Akrestsina street. Doctors wanted to look at the condition of the people there. We got an answer that everything necessary is being done, and the Ministry of Internal Affairs does not need the help of people who do not belong to their system." But in fact, nobody used even the most basic measures to protect people in prisons – such data was published by an independent resource reform.by. Its staff asked 520 prisoners for administrative offences and found out that prisoners got no medical care. No one disinfected the cells, some patients with coronavirus were sent to the punishment cell, no protective equipment was issued, and security forces didn't provide tests for COVID-19. For the arrested person to be tested for coronavirus in the isolation ward, he had to prove that he got in for a day, being a first-level contact.
About 520 people took part in the survey of reform.by. Roughly 375 encountered coronavirus. And 228 people showed symptoms of the disease during the arrest. Approximately 80 felt them after their release. "Two girls in our cell had symptoms of coronavirus even before their arrest and reported it at all stages of arrest, the police department, the court, but no one cares. Most of them had symptoms in Zhodino isolation ward on the fifth day," one of the prisoners said.
"To summarize, the prisons have created ideal conditions for people to get infected. The prison staff throws people from cell to cell, transported from prison to prison (some managed to visit three (!) prisons in 15 days). The cells are constantly filled, sometimes overcrowded (twice). There are no opportunities for distancing. Of the means of protection, only a personal mask. From which there is no sense in a cramped space. No sanitation was carried out (I only know that some were given bleach at the request to treat the toilet). Is it done on purpose – rather, yes? Does this discourage the desire to put up with this genocide in the country? Not!" another participant of the survey admitted.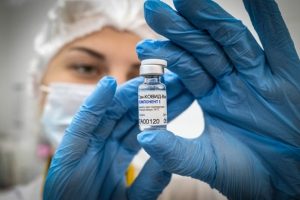 The second wave of coronavirus flowed into the third in spring. Vaccination against COVID-19 has started all over Belarus. However, while people in our neighbouring countries were vaccinated with Pfizer and Moderna, Belarusians were content with Sputnik V and the Chinese Vero Cell. Despite all the efforts of the state media, vaccination was slow. For example, by July 10, only 9.2% of residents of the Grodno region had been vaccinated. In the Mogilev region in June 2021, there were only 6.6% vaccinated. In the Vitebsk region, in August 2021, there were 155 thousand vaccinated, although the population is more than 1.1 million people. And this is even with compulsory vaccination.
From the very beginning of the vaccination campaign, the illegitimate government made people get vaccinated. MTP employees might get 80 rubles of additional payment for having a vaccination certificate. Employees of the factory "Kommunarka" could write an application for financial assistance in 100 rubles – however, nobody got the encouragement. At the Borisov plant of medical preparations, vaccinated people were first paid 150 rubles each. But something went wrong, and soon those who refused to be vaccinated were threatened with dismissal. They were forced to inject the vaccine under the threat of deprivation of the prize at the Mogilev State University, named after A. Kuleshov, whose employees do not trust Russian and Chinese drugs.
And, we must say, they have reasons – we told on our website how the "Sputnik V" vaccine was developed and tested, which countries recognize it (and whether they recognize it). But "Sputnik" and the Chinese Vero Cell remain the only alternative for Belarusians. There are no Western vaccines in Belarus, and they are not expected, despite the July promises of the Ministry of Health to resolve the issue of delivery with the US Embassy. The reason is simple – politics. The other day, Lukashenko drew attention to the fact that the opposition is offering to bring Western coronavirus vaccines to the country: "For what? So that they can get vaccinated, get a passport and go there, to "their own", receive instructions. To go to the west – that's what they need. Go there and get vaccinated there." The dictator declared his readiness to get vaccinated against coronavirus with the Belarusian vaccine. It is expected to be released in 2023.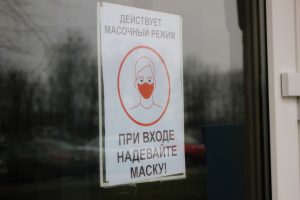 Belarus entered the fourth wave this autumn with disappointing data. Only official statistics registered more than 2 thousand patients per day. On October 9, 2021, the Ministry of Health introduced a mask regime in the country. Mass events have been cancelled in many regions of Belarus, cafes and entertainment venues have been closed. For example, in Pinsk district, on October 5, discos and festivals were banned both indoors and outdoors. In Brest, people without masks were not allowed into transport, and in the Minsk metro, everyone who did not wear protective equipment began to be fined. Hospitals cancelled planned operations and examinations. However, the mask regime did not last two weeks. On October 19, Lukashenko said it was a pressure on Belarusians: "They raised a fuss all over the country: here I look in Brest they have already begun to fine, and already by force, they are forced to vaccinate with a knee on the chest. I asked you not to allow this!" And already, on October 22, the Ministry of Health cancelled the decree about the mask regime, and the figures of morbidity and mortality in official statistics began to decline.
However, unofficial data show a completely different picture. The medical Telegram channel "White Coats" – the community of doctors of the country – writes that 34 people died from COVID-19 in three days (October 25-28) in Hospital No. 2 in Minsk alone. In Glubokoe, from October 27 to October 29, six people infected with the coronavirus died. In Brest, 10-13 people are buried a day. In Orsha, in early October, 32 people have died in one day. A 15-year-old schoolgirl died of coronavirus in Bobruisk. In Svetlogorsk, to dig graves quickly, one has to resort to the help of construction equipment – all this happens at dawn or night, apparently to prevent panic in society. And in small Khoyniki (13.5 thousand inhabitants), people take a queue at the funeral services bureau to bury their loved ones. There is not enough oxygen in hospitals all over the country. For this reason, a ban on the export of medical oxygen has been introduced in Belarus.
Prisoners of places of detention continue to die from coronavirus. In mid-October, it became known about the death of 53-year-old Minsk resident Elena Amelina, who fell ill with coronavirus during the administrative arrest. Elena was detained in early September at the dacha. She got sentenced to 15 days of arrest for reposting material from an "extremist" source. In a crowded cell, where people slept even on the floor, she spent a couple of days – then the symptoms of the disease began. Elena became ill literally during the day. She was lying on the floor, practically did not eat anything, and got only furacilin and paracetamol from medicines. After her release, the Minsk resident went to the hospital, where she fell into a coma. For more than two weeks, doctors fought for her life, but they could not save her.
This autumn was mourning because of the first deaths of pregnant women from coronavirus in Belarus. In early October, news came from Homel about the death of a mother of three children – 85% of her lungs were affected by a coronavirus. Her fourth child died at 26 weeks of pregnancy. Before that, the woman went to the polyclinic complaining about her temperature. But the doctor prescribed her only paracetamol. And two days later, the Homel woman needed an ambulance. But even in the hospital, she was treated only four days later. Doctors did not inform the relatives about the death – they said she died of a massive stroke after the sleeping pills. In October, another pregnant woman died in Glubokoe from COVID-19. She was seven months pregnant, and her baby was saved. A woman in labour died in the maternity hospital of Vitebsk – COVID was confirmed three weeks before the birth and was in a severe form. And in Minsk, from October 11 to 24, three expectant mothers died. All of them are young, 27-30 years old. Their children survived.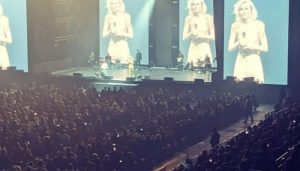 Even after the terrible news about the death of pregnant women, the illegitimate government continues to engage in the genocide of Belarusians. Concerts and performances with the participation of Russian stars, agricultural fairs, hockey matches take place in Minsk on a grand scale. There are posters in shopping malls claiming that you don't need to wear a mask. In cinemas, there are no restrictions on the spectators' amount. Decisions on 50% occupancy of the hall at events have been cancelled. In public places, the authorities remove stickers with reminders to wear masks and keep a social distance. At the same time, Lukashenka is seriously talking about how the coronavirus reduces the number of cases of cancer: "COVID at this stage has not only pinned down the flu, that is, people practically do not get sick with the flu. But oncologists suspect that oncology has also fallen significantly, not because people do not apply, but something like this is happening. I'll be glad if it's like the flu. It is easier for us to treat covid patients than oncological ones. God grant that COVID is a cure for cancer."
We wanted to joke that Lukashenka planned to cure Belarusians of cancer, but this would be too cynical towards people dying from coronavirus in Belarus right now. They die from not being treated to create the appearance of wave control. They die from low-quality vaccines, not recognized in Europe. They die because the illegitimate state does not care whether they survive or not. They are dying because security forces and officials are much more significant to Lukashenka than ordinary Belarusians, most of whom opposed him in the summer of 2020. We ask all compatriots to take care of their health. And we will continue to fight the regime to prevent new victims.