By this article we want to draw attention to the problem of systemic state slavery in Belarus.
Officially slavery is prohibited by Belarusian Criminal Code (art. 181-1 of the CC «Use of slave labour»). The Belarusian Constitution guarantees a fair remuneration for economic results of labour in accordance with its amount, quality and social significance (art.42).
Nevertheless, Belarusian state is actively using slave labour of various social groups at state enterprises. Most often it is slave labour of prisoners and alcohol addicted people, placed in a kind of prisons called medical-labour centres, or "health and labor dispensaries" (HCC), as such institutions are named on the website of the "Ministry of Internal Affairs" of Belarus. However, use of slave labour is not limited by these two groups of people.
It is difficult to know the exact number of slaves in Belarus today. According to our rough estimates, the number of Belarusian state slaves is around 38 000-40 000 people. If we consult the data of «Global Slavery Index», Belarus ranks 20th in their national-level estimates for 167 countries based on the proportion of the population that is estimated to be in some form of modern slavery. According to the «Global Slavery Index», in slavery currently are about 103 000 Belarusians; however, the research does not specify if it is state-imposed slavery, or slavery in some criminal structures.
There are slaves in Russia, too. However, there is a significant difference between Russian and Belarusian slavery: in Russia the slavery is not systemic, slave labour is used by criminal groups under cover of corrupt enforcers or officials.
In Belarus the slavery is systemic, slave labour is used by the state, that covers itself by issuing the necessary laws and practices. Belarusian slaves are state slaves, that is, people working at state enterprises. The revenues of the state enterprises using slave labour officially go to the Belarusian state budget.
The scheme of becoming a slave in Belarus is very simple: the state takes a Belarusian citizen (sometimes even a 14-year-old one) mostly for a petty crime, misdemeanour or for an illness (like alcoholism or drug addiction) to slavery for a long period of time (some people up to 25 years), where young people must work for bad food out of fear to be subject to cruel treatment and torture, if they don't. Belarusian slaves work for free (see below). Products made by Belarusian slaves are actively exported to different countries, included the Western ones.
At the present moment the Belarusian products made by hands of state slaves are being exported to 21 countries of the world, including the Great Britain, Germany, France and Belgium (according to the information presented on the website of the Penal Correction Department).
The earnings of the Belarusian regime made on use of slave labour are impressive. Just compare: in 2018 Belarusian "state" enterprises using slave labour paid 1.5 times (!!!) more taxes to the Belarusian budget than enterprises registered under the Ministry of Industry of Belarus.
Belarusian regime actively promotes the products made by hands of Belarusian slaves at prestigious international exhibitions.
For example, on 12-15 March 2019, in Poznań (Poland) the international fair «MEBLE POLSKA Furniture Fair 2019» took place, and it has the status of the largest furniture trade fair in Central and Eastern Europe. Every year that exhibition is visited by wholesale distributors of furniture from more than 50 countries of the world. It was a regular business event except for one thing: at that exhibition Belarus presented furniture made of solid wood, as well as a wide range of forged products made by Belarusian state slaves. The "slave products" were presented by the delegation of the Penitentiary Department of the Ministry of Internal Affairs of the Republic of Belarus headed by the Deputy Head – the head of the department of organization of production and use of labour of prison population – Aleh Lashchynouski (currently under sanctions).
«Use of labour of prison population» is the elegant and veiled way of the Belarusian regime to call their businesses that use slave labour under the roof of the Penitentiary Department of the Ministry of Foreign Affairs of Belarus. There are a lot of them, by the way: 14 state enterprises, 3 brunches, 10 privately funded workshops. Besides that, 44 industrial enterprises of Belarus are using the components produced by the regime's slaves.
However, the Penitentiary Department did not limit itself only to presentation of the "slave products" at the exhibition in Poland. Even before the exhibition such companies as «UTAL Sp. z o.o.», enterprises «LECH», limited liability companies «Streamled Sp. z o.o.» and «ZAKLADY MASZYNOWE HAMECH Sp. z o.o.» visited the regime's enterprises using slave labour. In addition, there attempts to reach agreements with Polish railway.
*    *   *
Here are examples of typical payroll slips of Belarusian prisoners who produced the furniture presented at the Polish exhibition, and also many other industrial products. All the payroll slips were presented to us either by relatives or by prisoners themselves. Payroll slips presented hereby are from different Belarusian prisons and are standard payroll slips.
For your information: an average salary of a free person in Belarus in the March of 2019 constituted 408 Euro.
Prisoner № 1. Salary for a year (from 01/12/2017 till 30/11/2018) was 25.49 Rubles equivalent to 8,66 Euro per year or 0.72 Euro per month.
Prisoner № 2. Salary for 19 months (from 01/07/2016 till 28/02/2018) was 123.51 Rubles equivalent to 41.97 Euro per year or 2.2 Euro per month.
Prisoner № 3. Salary for 5 months (from 01/02/2017 till 30/06/2017) was 3.06 Rubles equivalent to 1.04 Euro per year or 0.2 Euro per month.
Prisoner № 4. Salary for a month constituted 1.95 Rubles equivalent to 0.66 Euro.
Female prisoner № 5. For almost 4 months of labour (158 working hours) she was paid 72.78 Rubles equivalent to 24.73 Euro or 6.18 Euro per month.
Prisoner № 6. Salary for a year was 109,97 Rubles equivalent to 37.37 Euro per year or 3.11 Euro per month.
Prisoner № 7. Salary for a year (from 01/08/2016 till 31/07/2017) was 423,97 Rubles equivalent to 144,07 Euro per year or 12 Euro per month.
Prisoner № 8. Salary for two years (from 01/01/2017 till 31/12/2018) was 306.17 Rubles equivalent to 104.04 Euro per year or 4.3 Euro per month.
Prisoner № 9. Salary for a year was 10.69 Rubles equivalent to 3.63 Euro per year or 0.3 Euro per month.
Prisoner № 10. Salary for two months was 1.39 Rubles equivalent to 0.47 Euro totally or 0.23 Euro per month.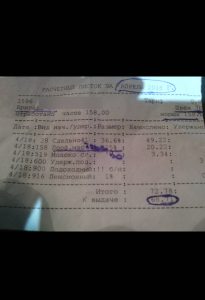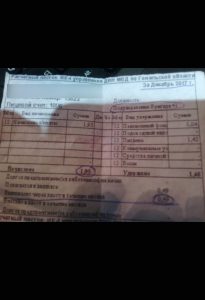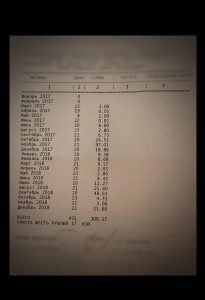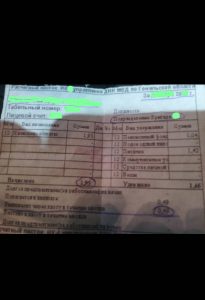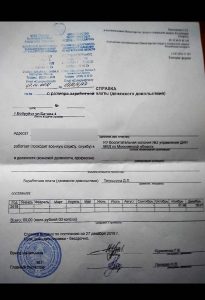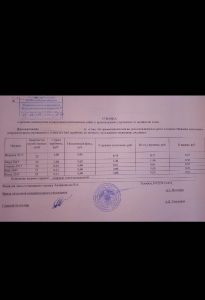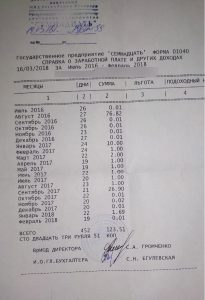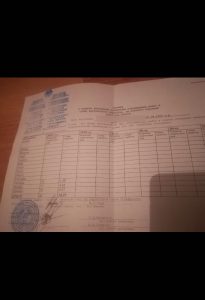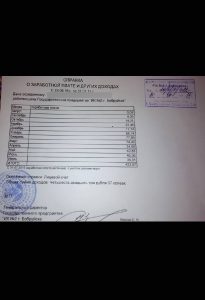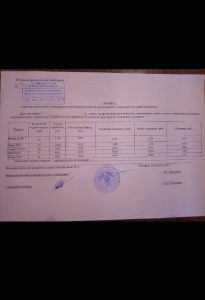 We demand to stop the access of goods made by hands of Belarusian regime's slaves to the international market! Slavery in Belarus must be eradicated!