Children who received sentences under Article 328 of the Criminal Code in the first years of Decree No. 6 are already beginning to be released. They were put in jail as teenagers — now they are adults and useless to anyone. They have no education, no housing (especially for orphans), no relatives who turn away from the "criminal". They need to find a job, a flat, and this is not such an easy task. Therefore, 328 children often return to drugs, not as a means of earning money but as an opportunity to forget. The result is a broken life. Today we will tell you how the fate of some victims of illegitimate power has developed.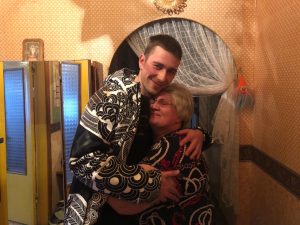 Maxim Zhigar went to prison in 2012, when he was 18 years old. Before that, he managed to graduate from high school with a dance bias, then entered a technological college as a cook. The guy was fond of photography and creativity. One day, he and his friends found wild cannabis bushes and collected them to smoke later. But they were detained by the police and charged under part 3 of Article 328 of the Criminal Code. Maxim was the youngest of those arrested and received the longest sentence — eight years in prison. In 2013, he went to a penal colony. Six years later, in the fall of 2019, he returned home. Life changed during this time: Maxim's father, grandfather, who waited for his grandson, and grandmother died. He had to learn how to use a smartphone — he didn't even believe that they had become so huge. Maxim was lucky: his mother, Larisa Zhigar, an activist of the «Mothers-328» movement, was waiting for him outside. In prison, the guy received a diploma in vocational education and learned to sew. It helped him a lot, and he managed to get a job. But this is not the case with all released from prison. According to Larisa Zhigar, many prisoners return morally at the same age when they left. They do not realize that they are already 25, they have received an education, have begun to earn. «There should be an individual approach. Some will come out — and immediately go to purchase substances. Some have a grudge against the state, and they can unite in groups and take revenge. It is important to re-socialize after the conclusion,» Larisa Zhigar notes.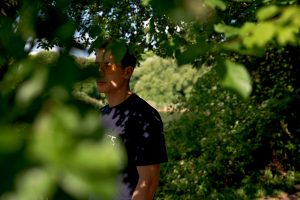 Igor was detained in 2012, suggesting that he was acquiring drugs on a particularly large scale. About 0.2 grams of a prohibited substance were found with him. During the investigation, part 3 of Article 328 of the Criminal Code was «hung up» on him. The sentence was mild — two years of restriction of freedom without referral to a correctional institution. But in 2014, after Decree No. 6, the sentence was revised. All procedures had to be repeated. By that time, Igor had already a girlfriend and was going to get married, but he was given eight years in prison. In the colony, Igor had no indulgences. He was not sent to an open-type correctional facility, even when it became known that his wife was expecting a child. He wanted to maintain relations with his loved ones and could not lose even one call. There were no violations during the 6.5 years of Igor's term.
He got released earlier under the amnesty. The state did not help the former prisoner in any way. «When I came out, I was told to contact the district administration. They promised impressive lifting. I had to collect a bunch of papers, endure contemptuous questions. «And why do you need funds? And for what?» Indeed, why a person with a child and no job just after prison needs money? As a result, they gave 150 rubles,» Igor recalls. On acquaintance, he managed to get a job in a pizzeria. Then he was engaged in landscaping sites. But the money from this was not enough for a family. Igor decided to leave for Poland.
Orphan Yevgeny Yachmenev went to prison at the age of 20. Before that, the graduate of the Dyatlovo boarding school managed to finish the construction lyceum and start the fight for social housing. The guy was promised a new apartment in Skidel, but instead, he received dilapidated housing in the village of Bakuny under the threat that if he didn't take it, he wouldn't get anything at all. In addition, there was no work in the village, while there were enterprises and factories in the same Skidel. Because of the desperate situation, Yevgeny agreed to take housing. When he got there, he realized that the decision was rash. He got the apartment in a terrible state: the toilet was destroyed, the plumbing was faulty, and hands were crawling through the cracks in the windows. While Yevgeny is in prison, the apartment, according to the assurances of the district executive committee, has been renovated. However, whether this is true or not, it is impossible to check because the apartment has a padlock. If life in social housing seems impossible to Yevgeny and he wants to leave it, he will not enlist as an orphan again. There is only one option: register in another area and get on the queue there. But it's not so easy for a guy who recently got out of prison. He will have to look for a job, affordable rental housing and wait for a new apartment, which may not be better than the previous one. So far, Yevgeny hopes only for the activists of the «Mothers-328» movement. They take care of him and make every effort to ensure that the case of the apartment distribution is reviewed and the young man is given a good apartment in a place where he can work and have prospects for development.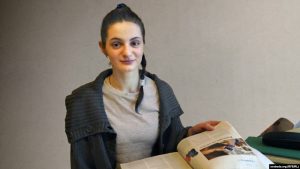 In 2017, 17-year-old Yulia Belskaya received eight years in prison. She got accused of the purchase, storage and sale of narcotic substances. The family was shocked: the case was fabricated, and the minor was going to be sent to the colony for such a long time. Yulia did not consider herself guilty because she did not use drugs and sell them. A friend asked the schoolgirl to hold a small bundle and walked away. Meanwhile, Yulia got detained. The same girlfriend said that the girl had sold her a drug. Yulia spent almost three years in the colony. Here she tried to fulfil the norm of knitting washcloths. She participated in performances of the prison theatre and other events to keep herself busy. She had no penalties, and after almost three years of her sentence, she was transferred to restriction of freedom without being sent to a correctional institution. Yulia returned home, got a job as a packer, began making plans for a university and decided to resume boxing classes. «The terms are unfairly long for minors», the girl said. «Most convicts realize their mistakes and repent after two years, like my friend who stayed there. And she still has six years to sit. Those who make drug couriers out of young people remain at large.»
Some are arrested again sometime after being released. In 2018, a 27-year-old resident of Volkovysk was detained for selling a drug made from wild cannabis. Previously, the young man was involved under Article 328 of the Criminal Code. After leaving prison, where he had been for about two years, the guy went to the village where his deceased grandmother's house was located. He found wild cannabis, made a drug and got detained after the sale. A criminal case was opened against him. But is the guy really to blame? It is easy to assume that he had nowhere to live — only the house of his grandmother. It is not easy to find a job in the village (it may not be there). A car could be sold to pay off lawsuits and fines. So there's only one way to make money left — to follow the beaten path. However, the Interior Ministry, of course, will not tell about this.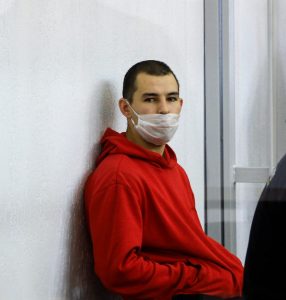 Vladislav Gulis, who served time under Article 328 of the Criminal Code, also returned to prison, but as a political prisoner. The young man had a criminal record under part 3 of Article 328. However, he sought to improve, worked at a car wash. On October 22, 2020, Vladislav got detained. According to the prosecution, on September 9, 2020, he wrote the words "We will not forget" on the asphalt near the memorial to the deceased protester Alexander Taraykovsky. Vladislav did not admit his guilt, stating that the author of the caption was another person. And he only told him how to write the inscription so that less paint would be used. In addition, the guy did not see any insults in the text «we will not forget». Despite this, state prosecutor Alina Kasyanchik stated that Vladislav did not embark on the path of correction and inflicted «a cynical inscription insulting the feelings of citizens, demonstrating disregard for moral values, aimed at harming public order.» Vladislav got sentenced to two years in prison.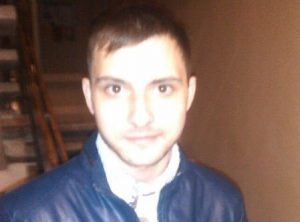 But for Yegor Protasenya, part of the term under Article 328 of the Criminal Code ended with departure from the colony to the hospital and then death. He was convicted under part 3 of article 328 in 2015. He was sentenced to 14 years in prison. In January 2016, he attempted suicide in a solitary cell of the Zhodino prison, but the guards managed to save him. However, they were in no hurry to provide medical assistance to him, and because of this, Egor fell into a coma. The head of the prison did not allow Egor's mother, Svetlana, to see her son in the hospital. And later, she got informed that only her son was to blame for the incident. Yegor was transferred to a hospital in the Minsk isolation ward on Volodarsky Street. The Minsk Regional Court confirmed the verdict, but the convict was released from responsibility for health reasons. On March 4, 2016, Yegor Protasenya was transferred to the hospital in his native Soligorsk. And 25 days later, on May 29, 2016, Egor died in his mother's arms. Egor was only 20 years old. During the investigation, he repeatedly complained of torture. He said that they put a gas mask on him and closed the hole so that there was nothing to breathe. They threw darts at his back and held a syringe with an unknown liquid near his vein, which they threatened to inject if he did not confess. The mother dissuaded Egor from suicide and revenge, wrote to various authorities and asked him to save his son. In prison, a psychologist even worked with Egor, who managed to find contact with him, but for some reason, classes were interrupted.
We have told only a few stories of former prisoners-328. There are not many of them — and this is understandable because people, after leaving prison, often want to forget about this terrible experience and are in no hurry to talk about it. We do not know about the broken destinies of people who became addicted to alcohol, unable to find themselves free. We do not know many people who could not adapt and committed a new crime. All this is the government fault, which does not allow you to earn decent money legally, especially in the regions. And now dozens of young people who could improve the country are becoming victims of this.