Belarus remains the only country in Europe where the death penalty is still in force. There is no question of abolishing capital punishment – on May 4, the Council of the Republic approved a bill that allows the death penalty for attempted acts of terrorism. The law will finally come into force after Lukashenko signs it.
History of the death penalty in Belarus
After the collapse of the USSR, Belarus did not move away from the practice of capital punishment. The death penalty question was raised in a referendum in 1996. According to the official data, more than 80 per cent of Belarusians voted in favour of retaining this punishment. In 1998 alone, 47 people got executed, and then the number of executions gradually decreased. In 2021, one of the sentences got overturned. Brothers Ilya and Stanislav Kostev, who murdered their former teacher Natalya Kostritsa in 2019, waited a year for their sentence to be carried out, wrote a pardon to Lukashenko. The dictator decided to give them a chance at life. The brothers are now serving their sentences in investigative prison no. 8.
In 2021, Belarus issued the death penalty upon Viktar Skrundik, who had committed a series of murders of pensioners in Slutsk district. His sentence was first overturned but then imposed again. The authorities didn't inform the relatives about the execution of the verdict. In 2022, one death sentence was also executed for Viktar Paulau, who killed two sisters-pensioners. In 2020, Viktor Pavlov filed a complaint to the UN Human Rights Committee and alleged torture in detention, unfair trial and denial of access to legal aid. The Committee registered the complaint and requested Belarus to suspend the execution. Viktar Paulau's relatives were informed about the death penalty by the Vitebsk Regional Court.
Previously, Belarus sentenced to execution mainly those accused of murder with particular cruelty. For example, in 2016, Gennady Yakovitsky was accused of murdering his 35-year-old cohabitant. In 2018, Aleksandr Osipovich confessed to the brutal murder of two girls – he struck one victim 77 times with a hammer and hands, and the second got 16 wounds. And Kirill Kazachek killed two of his children – a 9-year-old daughter and a 17-year-old son – in 2016, which he reported to the police.
One of the most famous cases is the politically motivated shooting of Uladzislau Kavaliou and Dzmitry Kanavalau, accused of committing a terrorist attack in the Minsk metro on April 11, 2011. However, almost no one had any doubts that Uladzislau and Dzmitry were not to blame for it – the crime was committed by the special services of Lukashenko, who thus wanted to distract Belarusians from inflation in the country, the currency shortage and the economic crisis after the elections in 2010.
Who faces the death penalty under the new law?
There are 1,186 officially political prisoners in Belarus. "Terrorist" articles are among the most popular among them. Thus, 26 people got detained under Article 289 of the Criminal Code (acts of terrorism). One person got detained under Article 290 (threatening to commit an act of terrorism). One person got also detained under Article 290-4 (establishment or participation in an organization for terrorist activities). All these people (except women, who cannot be shot according to the law) can be sentenced to death.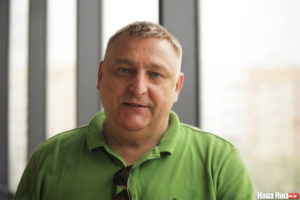 Mikalai Autukhovich, described as Lukashenka's enemy, is threatened with death. The businessman and activist from Volkovysk got detained in December 2020. In the summer of 2020, he advocated for forceful opposition to Lukashenka's regime. Autukhovich got accused of setting fire to a police officer's car and his house in Volkovysk and importing weapons from Ukraine to create a crisis in Belarus. The propaganda state channels showed a story about Mikalai Autukhovich, which stated that he had prepared four stocks of weapons and explosives, one near the Vyacha reservoir in the Logoisk district.
Friends and acquaintances got detained together with Mikalai Autukhovich. They are Pavel Sova, Artur Popok, Siarhei Rezanovich, Pavel Rezanovich, Liubou Rezanovich, Iryna Melkher, Anton Melkher, Halina Derbysh, Viktar Snegur, Iryna Harachkina and Uladzimir Gundar. Another defendant in the "Avtukhovich case", Olga Mayorova, was acquitted of terrorism charges. In March 2022, the Avtukhovich case went to trial.
Igor Olinevich's group, also charged with terrorist offences, has already received huge sentences. Igor Olinevich was detained in October 2020 while crossing the Belarus-Ukraine border. Igor Olinevich, Dzmitry Dubouski, Dzmitry Rezanovich and Siarhei Ramanau got accused of setting fire to official vehicles, the building of the traffic police and the State Expertise Committee in the Homel region. They got sentenced in December 2021. Igor Olinevich got 20 years in jail, Siarhei Ramanau got the same sentence, Dzmitry Rezanovich got sentenced to 19 years in prison, and Dzmitry Dubovski – 18 years. All men are often placed in punitive isolation cells in places of detention. Although their sentences have been pronounced, they may well be reviewed, and the men may be sentenced to death by firing squad.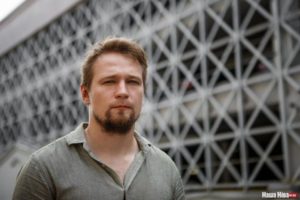 On April 19, 2021, former investigator Yauhen Yushkevich got detained for terrorism. The search warrant contained article 289 of the Criminal Code (the act of terrorism). On May 4, 2021, Yushkevich was deprived of the rank of senior lieutenant of justice by Lukashenka's decree. Yauhen is also charged under Article 293 of the Criminal Code (participation in mass riots) and Article 342 of the Criminal Code (organization and preparation of actions that grossly violate the public order or active participation in them). Yauhen denies all charges but remains in custody. He has not been tried.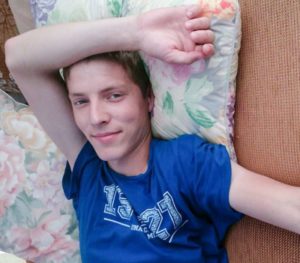 On July 26, 2021, Yegor Mikhailau, resident of the Stepianka micro-district of Minsk, was sentenced to 10 years in prison. He got accused of burning a T72 tank in a military train at the railway station in Stepianka with a Molotov cocktail. Yegor got sentenced to 10 years in a maximum-security prison. In March 2022, authorities added Yegor to the list of persons "related to terrorist activities", which means that police can review the sentence.
On August 13, 2021, Siarhei Lisousky got detained. He got accused of terrorism under Article 289 of the Criminal Code for non-violent activities. He allegedly met with officers of the Interior Ministry, persuaded them to refuse to carry out criminal orders, facilitating their relocation. Siarhei is now in the KGB pre-trial detention facility.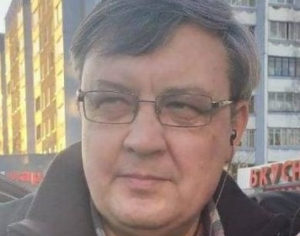 On September 29, 2021, Aliaksei Ivanisau, a former military and communications officer, was detained. At first, he was charged only under Articles 339 of the Criminal Code (hooliganism) and 342 of the Criminal Code (group actions grossly violating public order). But in March 2022, articles 290-4 of the Criminal Code (setting up an organization to carry out terrorist activities or participating in it) and 359 part 1 of the Criminal Code (an act of terrorism against a state or public figure) appeared among the charges brought against him.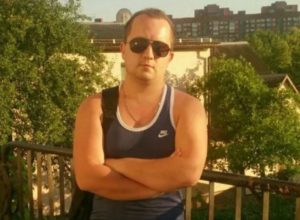 Denis Salmanovich got detained on October 4, 2021. He got accused of cooperating with the "Cyberguard" team. In addition to terrorism, he got charged with threatening to commit an act of terrorism and inciting hatred. In custody, Denis Salmanovich went through tortures. He was forced to confess on camera; the administration took his shoes and warm clothes away from him, he stood practically barefoot on the concrete floor and slept on it. Denis' trial has not yet taken place, which means that he can also be sentenced to death.
The rail war started together with the war in Ukraine and became a protest against the attack on Ukraine from Belarusian territory. It is also equated to terrorism in Belarus. For this, father of underage children Siarhei Hlebko, Svetlahorsk residents Denis Dikun, Aleh Malchanau, Dzmitry Ravich, Babruisk residents Uladzimir Avramtsau, Yauhen Minkevich, Dmitri Klimau and employee of Vitsebsk branch of Belarusian Railways Siarhei Kanavalau were detained. In addition, Mazyr residents Siarhei Pleshkun and Yury Selvich got detained for anti-war actions. The report about them appeared on the state channel, which said that the men planned to destroy the military equipment of the Russian Federation when it moved on the territory of Mozyr district. For this purpose, they prepared bottles with an incendiary mixture.
Any member of the "Our House" team also faces terrorism charges, as Olga Karach is on the "list of persons involved in terrorist activities". In addition, on May 5, the Ministry of Internal Affairs recognized the International Centre for Civil Initiatives "Our House" and its pages on social networks as an "extremist formation".
The death penalty in Belarus is another way of exerting pressure on political prisoners in Belarus and on all the protesters in general. Any action against Lukashenka may become an act of terrorism, but it does not mean that we have to stop fighting. The main terrorist in our country is an illegitimate dictator, and he must get his sentence.