Being a large family in Belarus has been considered an honour for many years. The state media wrote about parents who have four, five or more children. Such families were presented for awards, participated in various competitions, received apartments and numerous benefits. But after large-scale sweeps of civil society, the Belarusian KGB decided to deal with large families: the candidacies of mothers with five or more children submitted for the award will be pre-approved with the KGB. And we did not mention the fact that parents with many children suffer from arrests in the same way as ordinary ones. We recall how large families were subjected to repression in Belarus and for what.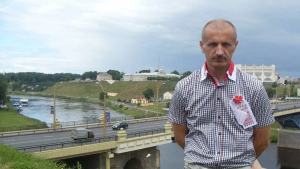 On September 24, 2020, a father of many children and the director of a feed mill from the Ross, Volkovysk district, Georgy Dyadyushko, was detained. Before the elections, the man refused to collect signatures for Lukashenka. As a result, he was detained right in his office. On January 26, 2021, he was sentenced to 4.5 years in a penal colony for taking a bribe. Georgy's wife was left alone with four young children, one of whom has asthma.
On September 27, 2020, a father of many children from Gomel, German Snezhkov, was detained at the protests. The next day, he was sentenced to 14 days of arrest under Article 23.34 of the Administrative Code. A criminal case was also opened against the man under part 2 of Article 363 of the Criminal Code (resistance to an employee of the internal affairs bodies). And on September 29, the family's house was raided with a search. The security forces took away phones and laptops, arrested Herman Snezhkov's wife Natalia and sent minor children to a shelter. The daughter of a married couple, 20-year-old Tatiana, was threatened with rape by the security forces. After that, Snezhkov family decided to leave Belarus. After taking the children from the orphanage after their release from prison, German and Natalia left for Lithuania. After moving to Vilnius, the family got help from the organizations "Dapamoga"and "Our House".
On September 30, 2020, a 54-year-old father of four children, Alexander Ryazantsev, was detained. He was on his way to meet his wife, who had gone with the children on a city holiday. People in uniform blocked the road and demanded to show them the phone, then they tied the man up and took him to a temporary detention centre. "There is mould on the walls of the cells, holes in the plaster, very high humidity, in some cells in the morning the mattresses become wet, shirt dries for more than two days. There was no hot water, and we cannot use boiling water. The light was not turned off in the last day, " Alexander shares details of the conditions of detention in the pre-trial detention centre in Baranovichi. The father of many children was sentenced to 12 days of arrest.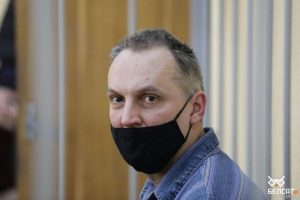 On October 16, 2020, a 45-year-old father of many children, Viktor Sedov, was detained. According to the prosecution, on August 10, 2020, Viktor was at the intersection of Kuibyshev and Surganov streets near the Riga supermarket. Here, in a state of alcoholic intoxication, he participated in mass riots "by prior agreement with unidentified persons." Viktor also said that he watched what was happening. Then he put one stone on the road, threw the second stone towards an empty roadway and went home. He did not undergo a medical examination that day, so it is impossible to determine whether he was drunk. Viktor has three daughters at home, and his family only received a preferential loan for an apartment. Since October 2020, Viktor has been in custody. On March 30, 2021, the father of three children was sentenced to three years in a penal colony.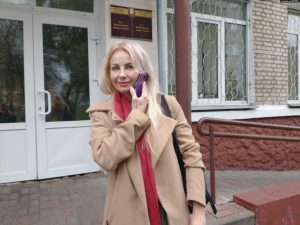 On December 10, 2020, Gomel resident Natalia Glazkova, a mother of many children, was detained. Years ago, she received a Mother's Day greeting from Alexander Lukashenko a few years ago. In October, the mother of five children began to be interested because of her civic position. A commission came to her house to check the living conditions of children. On October 27, the woman was fined 225 euro for participating in unauthorized protests, and before that, she served four days in an isolation ward. On November 9, Natalia Glazkova received a fine of 271 euro for sewing and photographing a toy in the park that seemed to the security forces similar to Lukashenka. After being detained on December 10, Natalia was taken to the police department, where they began to threaten her that they would make her undress. After leaving the police department, the woman decided to leave the country.
On December 19, 2020, a mother of many children from Minsk, Ekaterina Bychko, was detained for white-red-white curtains. Ekaterina has three minor children. The woman stayed in the pre-detention centre for almost two days. The court fined her 30 basic units for a single unauthorized picket. Interestingly, representatives of the Ministry of Internal Affairs said that they acted within the framework of the law (prohibiting the detention of mothers who have minor children in their care).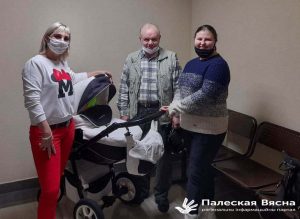 On December 28, 2020, Ekaterina Leonova, a mother of three children from Mozyr, was convicted. She was accused of participating in unauthorized mass action, but in fact, she was walking along the street with a stroller. At the same time, she had no symbols, posters and other signs of pickets, she did not shout slogans, but this did not prevent her from drawing up a protocol on her. The mother of three children was fined 180 euro.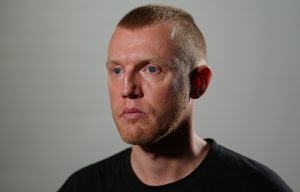 On January 21, 2021, Sergey Melyanets, a resident of Prilesye, Minsk district, received a fine of 291 euro for red and white blinds on the bedroom window. Sergey is the father of seven children. In August, he hung blinds in the colour of the national flag in his house. According to him, the colours of the symbol mean a lot to Christians: red is blood, and white is forgiveness from God. Until the winter, no one touched Sergey's family, and after the fine, documents came to the school and college where his children study, with instructions to take preventive measures. A social investigation was launched against the family. Children were called to the school psychologist, the son – a college student – to the head of the institution. The family went on the prevention committee, but the council decided: there is no danger for children.
On January 21, 2021, the trial of the father of many children, Viktor Tsarikevich, took place in Mosty. He was tried under parts 1, 2 of Article 339 (hooliganism and malicious hooliganism) and Article 369 (public insult to a representative of the authorities) of the Criminal Code. According to the prosecution, in September-October 2020, a man drew white-red-white lines on the road near villages in Mosty district, hung effigies in police uniforms under the canopies of several stops, painted white-red-white flags on 33 trees, placed signs in the form of ritual tombstones in the field, and a coffin with a stuffed one in the form of a police officer next to it. Viktor Tsarikevich was sentenced to a year in a penal colony.
On January 22, 2021, a mother of many children, Olga Bobrova, was detained in Minsk. She was invited to the police department "for clarification". However, instead of this, the woman was sent to Akrestina. She has four minor children at home. Olga's family had its business – an online store of board games. Three days after the arrest, Olga's trial took place – she was fined 870 rubles for unfurling a white-red-white flag near Dana Mall together with other people.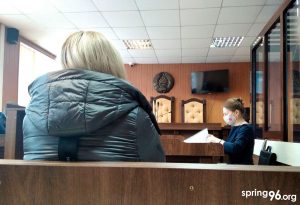 On February 17, Ekaterina Sazonova, a mother of many children from Smolevichi, receivedone and a half years of restriction of freedom on charges of insulting the Minister of Internal Affairs Ivan Kubrakov. The investigation stated that Ekaterina published offensive messages against the minister in one of the Telegram channels. Ekaterina is a mother of three children, two of them are minors. She does not work, is on parental leave.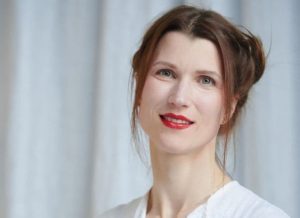 On March 18, 2021, the mother of five children, 38-year-old Olga Zolotar, was detained. She was accused of creating an extremist formation (Article 361-1 of the Criminal Code), which became yard tea parties with neighbours. Olga's husband was arrested for a white-red-white flag and served ten days. In prison, Olga Zolotar suffered torture and beatings. The woman was repeatedly threatened with murder. On July 7, on her 38th birthday, Olga was transferred to the RNPC of Mental Health.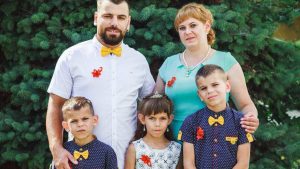 On March 24, 2021, a father of many children from Pruzhany, Igor Laptanovich, was taken into custody, a person involved in the criminal "round dance case", initiated after the action on September 13. His wife Yulia also received a charge under article 342 of part 1 (organization or participation in actions, that grossly violate public order). The couple were independent observers at their polling station for the 2020 presidential election, recorded violations during voting and reported to the police department. After August 9, 2020, they went to peaceful meetings. Yulia received a fine, Igor – a warning. From then until the arrest, the head of the family was repeatedly persecuted by the police.
On March 24, 2021, a mother of many children from Kobrin, Maria Zhuk, and four other women went to decorate trees in the park: they glued stickers, hung white and red ribbons. On the same day, Maria and her friends were detained by police officers, taken to the police department. Then Maria was released, but the police came to her house, put pressure on her minor children. Maria was fined 100 basic units, and after that, she came to the attention of social services and guardianship authorities. Maria received help from the ICCI "Our House".
On April 5, 2021, a father of many children, Denis Bukatkin, was arrested. He was taken to the Frunzensky district police Department of Minsk. A protocol under part 3 of Article 24. 23 of the Administrative Code was drawn up. Denis was accused of an unauthorized picket "by placing a white-red-white tape on the car's antenna." In court, the man explained that he had rented a car for work for a long time. And he did not remove the tape from the antenna because it did not interfere with him. Despite this, Denis was sentenced to 30 days of arrest.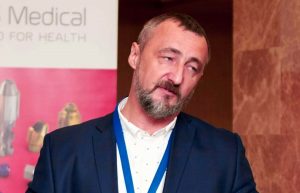 On May 4, 2021, a well-known jaw surgeon, a father of many children, Andrey Lyubetsky, was detained. He was charged under Article 368 of the Criminal Code (insulting the president). He was a volunteer at the Akrestina, he was detained, and he spent two days in an isolation ward. During the arrest, he was beaten on the head with the butt of a rifle. Andrey Lyubetsky lost his job in January and could not even get a job in private clinics. The security forces came to his apartment with a search, then detained him for unknown reasons. Andrey's wife, Natalia Lyubetskaya, was forced to leave the country with her children.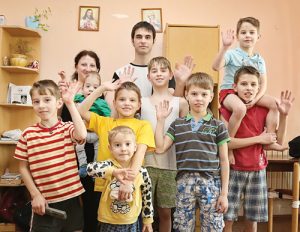 On July 12, 2021, the father of ten children Ruslan Tashtimirov, was detained in Minsk. In the afternoon, several people came to the family's apartment. The house was searched: they took away all the white-red-white flags, a computer, a tablet, a phone and a soft toy-a pig with a homemade parachute. Ruslan was put in a minibus and taken to the police without even saying what his status was. After the interrogation, the father of ten children (two of them with disabilities) was released home with a non-disclosure agreement.
Just five months ago, Lukashenka spoke about the creation of the "Large Belarus" program. Young families were promised housing support, benefits, additional payments. In practice, for almost a year after the elections, hundreds of large families were destroyed. Parents are in prisons, children are in orphanages or, if they are lucky, with relatives. That's all the support that is guaranteed by the state. But we are sure that large families should live differently and receive remuneration for their contribution to society. As long as the junta dominates in Belarus, it is, alas, impossible to ensure this.