Human rights organizations recognize more than 670 Belarusians as political prisoners. However, unfortunately, many people persecuted for political reasons still do not have such a status, although they face huge terms, and some even face the death penalty. It is almost impossible to learn about these people from the media, news about them rarely appears, and nothing is known about someone except their first and last name. We dedicate our material to people in prison on charges of terrorism and conspiracy to seize state power.
On July 26, Prosecutor General Andrei Shved officially announced that the prosecutor's office had opened 4,200 cases related to extremism and terrorism. More than 800 criminal cases against 1116 people are already in courts, 704 criminal cases against 955 people are considered. Extremist and terrorist cases are cases initiated under articles 293, 289, 290, 357, 361 and 130 of the Criminal Code.
Most of all political prisoners are sitting under Article 293 of the Criminal Code ("mass riots") – there are 186 of them. According to article 361 of the Criminal Code ("calls for actions aimed at harming the national security of the Republic of Belarus"), 14 people are in prison. Article 130 of the Criminal Code ("incitement of racial, national, religious or other social enmity or discord, rehabilitation of Nazism") is imputed to 23 Belarusians. According to Article 289 of the Criminal Code ("act of terrorism"), two people are in prison. According to the list of political prisoners, there is not a single person convicted of financing or terrorist activities, for creating an organization to carry out terrorist activities or participating in it (Article 290 of the Criminal Code) and for actions aimed at seizing state power (Article 357 of the Criminal Code). However, is this the case?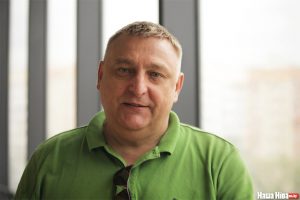 At least 17 people have been under article 289 of the Criminal Code over the past year – but most of them are not recognized as political prisoners. Nikolai Autukhovich is a long-time opponent of the Lukashenka regime. He was the owner of a taxi service in Volkovysk. According to state media, he led a group of people behind the arson of a policeman's house in Volkovysk and the bombing of a police officer's car in Grodno. In February 2021, the film "Tnt of Protest" was released on the ONT channel, where it was told that Nikolai Autukhovich's group imported weapons to Belarus through Ukraine and prepared terrorist attacks. Lukashenka stated this earlier: "We recently detained Autukhovich's group. The scoundrels are the last. Now we have opened all their channels. They were carrying tons of weapons through Ukraine. They were preparing terrorist attacks all over the country, and they had already begun to carry them out. That's how they got burned. There are several more groupings."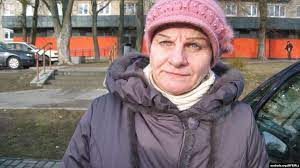 However, Ukraine categorically rejected any accusations. And the KGB of Belarus has long lost its trust. Nevertheless, KGB included 13 people in the group of "terrorists" who allegedly acted on the instructions of Nikolai Autukhovich. It turned out to be a pensioner, an animal rights activist, a disabled person of the second group, Galina Derbysh. Previously, she worked as an accountant in the SEC in Obukhovo village, after which she was engaged in her household. More than once, she became an independent observer at the elections. On September 20, 2020, a pensioner refuelled with 30 litres of diesel fuel at a gas station in Volkovysk, and on October 2, a policeman's house and the car burned down in this city. Because of this, Galina was suspected, and on December 10, 2020, she was detained.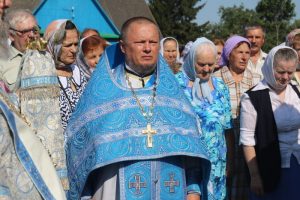 The Orthodox priest from Stepanki village, Zhabinka district, 53-year-old Sergey Rezanovich, was detained in the same case. His wife Lyubov Rezanovich and son Pavel also appeared in the "terrorist group". By the way, Pavel worked in the enforcement department of the Moscow district of Brest, and Lyubov previously owned a taxi service like Nikolai Autukhovich. The entrepreneur was familiar with this family and often spent time at their home in Brest. The Rezanovich family was detained on December 1, 2020. They were also not recognized as political prisoners.
Irina and Anton Melcher, a mother and son from Brest, were familiar with the Rezanovich family. Anton worked as a programmer from home, he was detained first – only his disabled father was at home, who could not stand up for him. Irina came home from work and went to the police to look for her son. After some time, the woman returned home, accompanied by investigators who searched. Now the mother and son are in the KGB pre-trial detention centre. Irina Melcher was allocated an upper bunk in the cell, and to get there, she needed the help of neighbours. In the pre-trial detention centre, a 65-year-old pensioner spent several days in a punishment cell, after which her buttocks became inflamed. At the beginning of the summer, another criminal case was opened against Irina and Anton. Relatives do not believe that the mother and son could have been involved in the explosions and arson. Irina and Anton Melcher were not included in the list of political prisoners.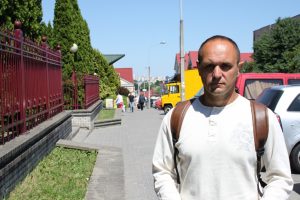 Another member of the "terrorist group" is Artur Popok, a friend of Nikolai Autukhovich. After the 2010 elections, he emigrated to Poland, studied under the Kalinovsky program, and graduated with a master's degree in political science. And in 2014, he returned, moved to a farm near the village of Olenets in the Smorgon district, bought beehives, thought about a honey bath. The man's neighbours said they had been looking for him since December 4, 2020, went to the neighbours, checked if they were hiding him. Now Artur Popok is detained, but he is not on the list of political prisoners.
We have not found any new information about another member of the group, Viktor Snegur. But a person with such a name in 2019 made a snowman with a white-red-white flag in the Lelchitsy district. Its height was more than five meters. After that, Viktor was called to the police for an interview, but he did not go. His comrades, who participated in the snowman creation, went for questioning – they were asked about what they have against the authorities and then asked to write an explanatory note. Viktor Snegur is also not recognized as a political prisoner.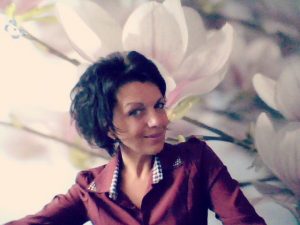 45-year-old Irina Goryachkina is a resident of Volkovysk and an entrepreneur. After the start of the coronavirus pandemic, the business went into decline, and Irina got a job as a security guard. She was familiar with Nikolai Autukhovich for a long time, periodically communicated with him. That's why I was on the list of terrorists. But she was not recognized as a political prisoner.
Only two of the "Autukhovich group" are recognized as political prisoners. Olga Mayorova, a former activist of the "Our House" campaign dedicated to homeless animals, an animal rights activist, is also being held in the "Autukhovich case". She was detained on January 4, and her recognition as a political prisoner appeared almost four months later, on April 29, 2021. She allegedly administered the social networks of Nikolai Autukhovich. Vladimir Gundar was detained on December 30, 2020. He is a disabled person. The activist from Baranovichi communicated with Nikolai Autukhovich. He was charged under Article 366 of the Criminal Code (violence or threat against an official) – allegedly, during the search in the "Autukhovich case," he threatened policemen. On May 20, 2021, Vladimir Gundar was sentenced to 3 years in a penal colony.
Minsk resident Pavel Sava testified against Nikolai Autukhovich and 12 Belarusians included in his "group". He said that he was at the place where the car was blown up on that very day. And that a minute and a half after the incident, Nikolai Autukhovich appeared. Then Pavel Sava told about the arson of a car and a policeman's house in Volkovysk, which Autukhovich also committed. The entrepreneur himself denies this – he claimed that he only wrote opposition posts on Facebook.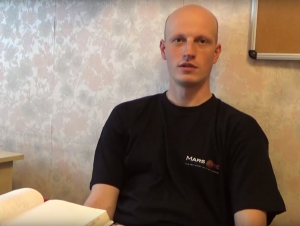 Another group that passes under Article 289 of the Criminal Code is the so-called group of Igor Olinevich. Igor is a Belarusian anarchist who has earlier been recognized as a political prisoner in Belarus. In 2011, he was sentenced to eight years in prison for hooliganism (Article 339 of the Criminal Code) and damage to property in a generally dangerous way (Article 218 of the Criminal Code). He was later pardoned. Igor Olinevich wrote the book "I'm going to Magadan" and became the first winner of the Frantishk Alekhnovich Prize of the Belarusian PEN Center. In 2020, the activist was again detained – this time while crossing the state border. "This government is fascist, occupying, state laws have lost even formal legitimacy. They don't talk to fascists. They fight them with appropriate methods," Igor Olinevich said in September 2020. He has not yet been recognized as a political prisoner.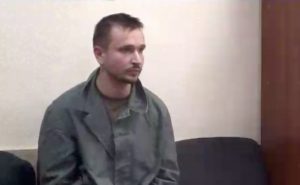 There were three other activists in the "Olinevich group": Dmitry Rezanovich, Sergey Romanov and Dmitry Dubovsky. All four got charged with arson of cars near the buildings of the prosecutor's office and the State Committee for Forensic Examinations in Soligorsk and arson of the traffic police building in Mozyr. Dmitry Dubovsky left Belarus in 2010, after the fall against anarchists and other social activists, fearing for his freedom. He's been in hiding all these years. After the 2020 elections, he and Igor Olinevich met in Kyiv, discussed the situation in Belarus and decided to return to the country illegally to help free it from an illegitimate dictator. In Belarus, Dmitry Rezanovich and Sergey Romanov joined their group.
Sergey Romanov is 26 years old. He was already convicted earlier in the case of transporting explosives. But he denied his guilt, saying that he found the packages on the way from fishing. He served his sentence in this case in 2019 and was released from prison. Two days before the 2020 elections, he was given 15 days, accused of not appearing on a police summons and disobeying an official. 31-year-old Dmitry Rezanovich actively participated in the Kyiv "Maidan" in March 2014. He was detained while trying to cross the Ukrainian-Russian border. In Russia, a man was beaten by security forces and forced to confess to involvement in the militants of the "Right Sector". Dmitry has repeatedly said that he refuses to serve in the Belarusian army: "I am not interested. The same army can be used against its people if anything happens."
On April 13, 2021, the whole of Belarus was shocked by the news about the detention of political scientist Alexander Feduta and lawyer Yuri Zenkovich in Moscow. On the same day, the chairman of the opposition BPF party, Grigory Kostusev, was detained in Belarus. Later it turned out that it was a "joint operation of the FSB and the KGB," as Lukashenka said. Other details also appeared – it turned out that Feduta, Zenkovich and Kostusev were planning an attempt on Lukashenko. "We plan to capture a child, one, the second, as it turns out, we will put it in the cellar… We detained the group, and they showed us how they planned it all. Then we discovered the work of obviously foreign intelligence services, rather the CIA and the FBI, I don't know who of the Americans worked there. We discovered their desire to come to Minsk and have already started organizing an attempt on the president and children. An agent, some Zenkovich, flew in from the USA. We tracked them, observed them – they were afraid to come here after we detained several groups that brought weapons here and already hid them in hiding places," Lukashenko said. And the Russian FSB clarified: Zenkovich and Feduta discussed a scheme of a military coup in Belarus in one of the messengers. It was planned to hold it on May 9, when a Victory Day parade is to be held in Minsk.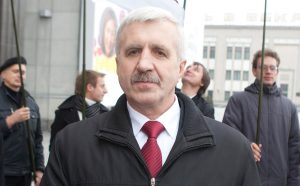 63-year-old Grigory Kostusev has not left his native Shklov recently. And in 2010, he was an opponent of Lukashenka in the elections. Then he became the only candidate who managed to challenge the results of the elections to the CEC before he was detained. Two years ago, Grigory Kostusev retired and was engaged in four grandchildren-the children of his daughter Galina. He met his eldest granddaughter from skating training – after her conversation with Grigory, the family realized that something had happened. Grigory's relatives say: he was only a participant in a regular Zoom conference, where speakers discussed provocative topics. The recording fell into the hands of the special services.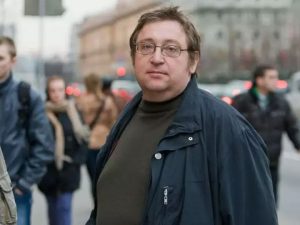 56-year-old Alexander Feduta was a member of the election headquarters of Lukashenka in 1994. And after his victory, he became the head of the department of public and political information of the Presidential Administration. In early 1995, he resigned from his post and worked in opposition publications. He wrote the book "Lukashenka. Political biography". In 2010, Feduta worked in the election headquarters of Vladimir Nyaklyaev and was arrested on December 20. On May 20, 2011, he was sentenced to two years of restriction of freedom. In 2021, Alexander Feduta participated in the same Zoom conference, where the removal of Lukashenka from an illegally held position was discussed.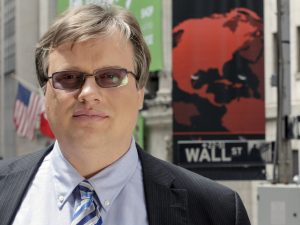 Another detainee, in this case, is 43 – year-old Yuri Zenkovich. He has lived in the United States since 2007, worked as an attorney in New York, and returned to Belarus in 2020. The FSB said that Zenkovich allegedly arrived in Moscow "after consultations in the United States and Poland to meet with representatives of the Armed Forces of Belarus to convince them to participate in a military coup."
It is impossible to believe that Feduta, Kostusev and Zenkovich organized a conspiracy. Both Alexander Feduta and Grigory Kostusev are people who have many health problems. And Yuri Zenkovich has not lived in Belarus for a long time. We can explain their detention as a fabricated accusation due to political activities. However, none of these three people has yet been recognized as political prisoners.
This list of "Our House" could be much longer. Not all the names of those who came out to protest in 2020 and continued the struggle in 2021 are known. Meanwhile, in addition to 4,200 cases of terrorism and extremism, the illegitimate government has opened 4,691 criminal cases on protests. It means that the number of political prisoners in our country can reach 8881. ICCI "Our House" asks international human rights defenders to review the criteria for recognition as political prisoners. After all, even this status is great support for a person behind bars. It is a guarantee that his name will be heard at meetings of European politicians, meetings of committees and organizations, will be mentioned in the media, that his fellow countrymen will not forget about him. We hope that all persecuted because of their political views people will be recognized as political prisoners.