Animal defenders are people with an active position, so they joined the fight against the Lukashenka regime. They see the ins and outs of the criminal authorities because, for many years, they have been giving animals a chance to live under the dictatorship: they organize charity events, seek financial support for food and treatment of pets injured by people. Today they are in prison under "political" articles – the illegitimate dictator recognized them as extremists, terrorists, fraudsters. Many of them have cats and dogs left, and now there is no one to take care of them. Our material is dedicated to the animal defenders who fell under the flywheel of repression.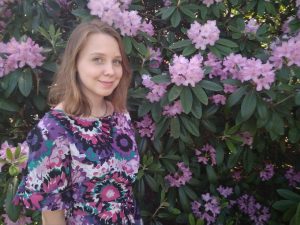 On September 17, 2020, Marfa Rabkova, coordinator of the human rights centre "Viasna", was detained in Minsk. In addition to her human rights work, she was a volunteer at an animal shelter and took home three stray cats, one of whom is blind. She was charged under part 3 of Article 293 of the Criminal Code (education or other preparation of persons to participate in mass riots, or financing of this activity), part 2 of Article 285 of the Criminal Code (participation in a criminal organization in any other form), article 130 of the Criminal Code (incitement to hatred). Now Marfa is threatened with up to 12 years in prison. In custody, the 26-year-old human rights activist lost 20 kilograms, began to have problems with pressure, several times lost consciousness in the cell. Marfa was ill with coronavirus, but she didn't get medical help. She also needs dentist therapy, but he is not allowed to see Marfa either. During the arrest of the human rights activist, first, her grandmother died from coronavirus, and then her father died from cancer. Marfa was not allowed to go to the funeral.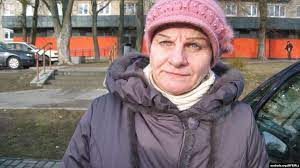 On December 10, 2020, Galina Derbysh, a resident of the agricultural town of Obukhovo, Grodno region, was detained. The 59-year-old pensioner took care of 15 abandoned cats, one dog, rabbits and chickens. Galina Derbysh is suspected of committing an "act of terrorism". The reason for the detention was a gas station in Volkovysk, where a pensioner refuelled the car on September 20, 2020. On October 2, 2020, a policeman's house and the car burned down in Volkovysk. The so-called "Autukhovich group" was suspected of this. After Galina appeared in jail, the police took off her and her daughter's property. From the conclusion, the woman sends letters to her relatives, but not all of them reach the addressees. Galina is forced to do without water procedures – she took the first shower only on the 19th day of detention. In prison, her health deteriorated: heart problems appeared, her blood pressure began to jump. Galina has not yet been recognized as a political prisoner.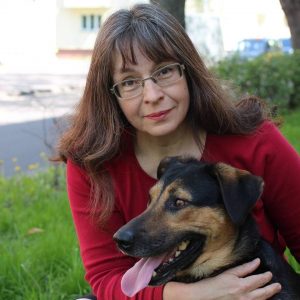 On January 4, 2021, Olga Mayorova, an animal rights activist and coordinator of our campaign "You and I are in the same house", was detained in the "Autukhovich case". The police took her away from her own house in the village of Nacha, Krupki district. Olga has not been charged yet. In 2016, Olga ran for deputy of the House of Representatives from the United Civil Party. In the same year, Olga went on a picket to the House of Representatives building with her three-legged dog, which she took from a shelter. The activist wanted to draw attention to the law on the treatment of animals adopted by the House of Representatives. Olga conveyed to the deputies the proposals of activists concerning the bill under consideration. Since 2018, Olga has been the coordinator of the "Our House" campaign dedicated to animals protection. While working, Olga managed to get a fine for collecting signatures for a petition to the parliament and the government calling for changing the legislation on animal protection. She was accused of holding an unauthorized mass event and fined 490 rubles. Human rights defenders recognized Olga as a political prisoner only in April 2021.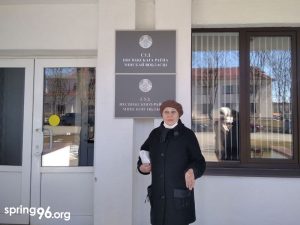 On March 24, 2021, pensioner Svetlana Ponomareva was tried in Nesvizh. The court accused her of insulting a government representative under Article 369 of the Criminal Code. According to the case file, on October 26, 2020, Svetlana wrote an offensive comment under a photo of a security officer on a social network. The victim filed a civil claim for compensation for moral suffering for 2000 rubles, saying that he had been worried about this comment for more than a month. The security officer said he would transfer the money to charity. Svetlana offered to leave it to her since she maintains a shelter for homeless cats and a dog rescued from a temporary detention centre. Svetlana Ponomareva was sentenced to 1.5 years of restriction of freedom without being sent to a correctional institution and was also ordered to pay moral compensation to the security officer.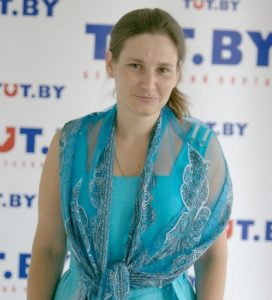 On May 18, 2021, the security forces descended on the editorial office of the most famous Belarusian portal TUT.BY – a criminal case was initiated against the independent publication for tax evasion on a particularly large scale (part 2 of Article 243 of the Criminal Code). Many employees of the portal were behind bars. Among the detainees was deputy director Irina Rybalko. In the company, Irina headed the sales support department and controlled the output of advertising. The woman has two dogs and several cats at home, which she took from the street. Irina is being held in a pre-trial detention centre-1 together with the rest of her colleagues.
On May 21, 2021, Lyudmila Kuznetsova, a 53-year-old resident of Pruzhany, who took care of more than 80 animals, was arrested. According to the prosecution, on August 12, 2020, a woman posted a message with insults to Alexander Lukashenko from her husband's account on the VKontakte social network. Lyudmila said she had written it after watching the video, where security forces beat the old man. She said that she had watched it the day before, and it struck her. It was reported to the police by an anonymous person. The conducted forensic linguistic examination established a negative assessment of the president. The prosecution requested one year in prison for Lyudmila Kuznetsova. In the last word, the woman asked to release her and allow to go to her pets:
"I just feed ten animals from a bottle. I feed 80 animals in total. I'm afraid for them. Over the past two months, I have attached 25 puppies, all homeless. They are not fed. They will die without me! I apologize to everyone I offended."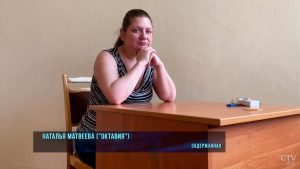 On June 8, 2021, Natalia Matveeva, a member of the Telegram chat "Civil Self-Defense Units", was detained. She was accused of setting fire to a logging truck. Natalia's "confession" of committing this crime appeared on July 3, 2021, on one of the state channels. The self-defence units in this issue were called "sleeping" terrorist cells. Natalia was an animal rights activist and also rescued homeless animals. She, like Galina Derbysh, was not recognized as a political prisoner.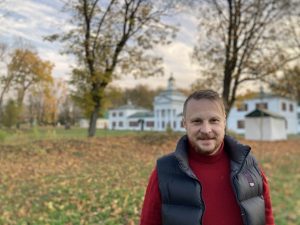 Most animal rights activists are women, but sometimes there are men among them. On December 17, 2020, Ivan Konevega, an individual entrepreneur, director of the Horse&VEGA concert agency, was detained. Ivan got charged under articles 342, 364 and 218 of the Criminal Code. According to the charge, on August 10, 2020, Ivan entered the roadway at the intersection of Bogdanovich, Kupala and Storozhevskaya streets, interfered with the activities of the security forces and threatened them, and also damaged a traffic police official car. Ivan did not admit his guilt. He said that the only thing he did was participate in an unauthorized mass event. Ivan repaid half of the amount for the damage caused to the car. He was sentenced to three years in prison. The political prisoner was very interested in environmental problems, rescued animals from the street and often spent his last money on it.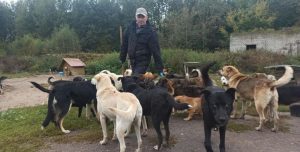 On September 9, 2021, in Maryina Gorka, a local animal defender, Yuri Valko, went on a picket to the district executive committee with his dogs. Yuri was the director of the public association for animal welfare, "Sun for All", and kept a dog shelter near the city for 14 years. He had an oral agreement with the authorities. Authorities gave him a territory, and Yuri took all the stray dogs in his shelter. About two hundred useless dogs lived there. In August 2021, after a wave of liquidation of public associations, the "Sun for All" was also closed. On September 9, 2021, without Yuri's knowledge, representatives of the capital's temporary animal detention centre took 33 dogs out of the shelter – allegedly according to complaints from residents. Out of desperation, the man went to the picket line – and got in jail. The frightened dogs went to the detention centre for animals. The animal rights activist was punished for an unauthorized picket and fined ten basic units. There was no politics in the picket: by his act, Yuri wanted to draw the attention of officials to the problem of homeless animals and his shelter because he is forced to stay one-on-one with animals, find ways to finance, buy booths. There is no help from the enterprises, local authorities and even from people. After a spontaneous picket, the officials allowed to rescue dogs from the shelter. But new trouble is ahead: the end of the summer season, when all the summer residents will leave, leaving the dogs they took for the summer in empty houses. And new animals will come to the shelter.
Lukashenka is cruel not only to people but also to dogs and cats. The animals rescued by caring Belarusians got chances for a decent life. However, these hundreds and even thousands of lives are collapsing, because people to whom cats and dogs have managed to get used to ending up in prison for far-fetched reasons. Unfortunate animals often have to wait for death in temporary detention facilities – but they feel and understand what is happening no worse than people. ICCI "Our House" expresses solidarity with all animal rights activists subjected to repression in Belarus. We demand an immediate end to the persecution of animal rights activists, release them into the wild and allow them to be engaged in animal rescue.