Since the beginning of the election campaign, perhaps the most important role has been given to volunteers and activists. These people left their jobs to collect signatures for protest candidates, participated in pickets, pasted leaflets and distributed information on the Internet. And when the elections ended, they came out to defend their votes and joined the work of initiatives to help Belarusians. Many volunteers work in our team – and we are grateful to them for their kindness and dedication. We will dedicate this week in "Our House" to volunteers – after all, they, like ordinary Belarusians, need help no less, and sometimes even more. And their exploits need to be told.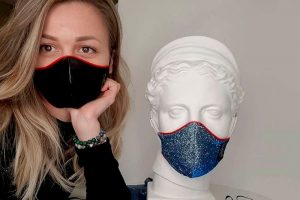 The impetus for the volunteer movement in Belarus was the coronavirus pandemic, which Lukashenka ignored, telling the people to treat the virus with alcohol and a tractor. Meanwhile, masks and antiseptics disappeared from pharmacies, doctors lacked protective suits, and they became infected and died from an unknown disease. As a result, ordinary people began to buy protective equipment for doctors, sew masks, and feed them for free. The stylist and owner of the atelier Ekaterina sewed masks for everyone, including doctors, absolutely free of charge. Pastry chef Natalia decided to please the doctors in the pandemic with free sweets of her cooking. She brought 20 kilograms of dessert to the doctors. Volunteers in Grodno community centre independently assembled protective plastic shields, made masks and dressing gowns. Disinfecting mats for hospitals, partitions for beds were made in the regional centre.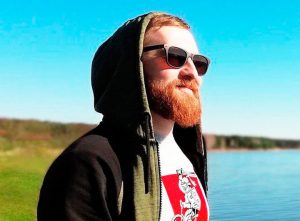 During the election campaign, hundreds of people signed up as volunteers at the headquarters of Svetlana Tsikhanouskaya, Viktar Babaryka, Valery Tsepkalo, thereby putting their lives in danger. For example, Dmitry Furmanov, a member of the initiative group for the presidential nomination of Svetlana Tsikhanouskaya, was detained on May 29, 2020, in Grodno while collecting signatures. Before the election, Dmitry worked as an engineer. When Sergey Tsikhanouski started travelling around the regions and showing the lives of ordinary people on his channel, Dmitry decided to help him. When the blogger came to Grodno, Dmitry even took him around the city and showed him what problems there were, for which the first protocol was drawn up against him. During the election campaign, Dmitry became the coordinator for the Grodno region. He was sentenced to two years in prison for organizing and preparing actions that grossly contravene public order.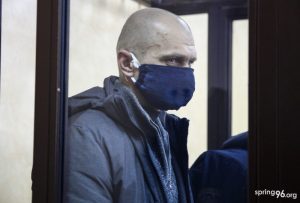 On June 4, 2020, Vladimir Kniga got into jail. Vladimir is a former security officer, the father of two minor children. Recently, he worked as a garbage truck driver. He was a volunteer in Svetlana Tikhanovskaya's team. He got sentenced to 4 years in prison. According to the state charge, Vladimir Kniga called on the Internet to violate the order. He was accused of taking part in organizing a mass event under the guise of a picket on May 29 in Grodno to express his political interests, aggravate the tense situation in the country, "motivated by political and ideological hostility."
The taxi driver from Gomel Alexander Shabalin also joined Svetlana Tsikhanouskaya's team in the spring of 2020. The volunteer was detained near his entrance before a picket to collect signatures. He was charged with organizing mass riots – Alexander was sentenced to 6 years in prison. Alexander has four minor children at home.
Svetlana Tsikhanouskaya's confidants Yuri Vlasov and Tatiana Kanevskaya were detained on August 6, 2020. Tatiana is an activist of the "Mothers-328" campaign. She fought for several years for the mitigation of anti-drug legislation, was the initiator of the hunger strike of mothers of convicts. Yuri also dealt with environmental problems, in particular, the stench from the "Gomeloboi" factory. Tatiana received six years in prison and Yuri – 6.5 years in a penal colony.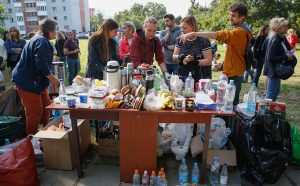 In the difficult days after the 2020 elections, Belarus needed volunteers' help. Completely different people participated in the protests that unfolded on the territory of the country. Someone opened the doors of the entrances, someone let protesters into the apartments and left medicines in the courtyards. And someone became a volunteer near the offender isolation centre on Akrestsina, where the protesters were taken in droves. A tent camp appeared here. Volunteers provided first medical and psychological aid to those who left the building of the offender isolation centre, gave food and drink. "People came and just took on some task. The first week we were rarely at home. It was hard when parents approached who couldn't find their children for four days. It was difficult to realize that a person could be so cruel to another. It is impossible to justify it – it is a strange kind of pleasure and a manifestation of power," said one of the participants of the spontaneous camp.
Another girl, who became one of the first volunteers, called the offender isolation centre on Akrestsina of the epicentre of grief: "My friend's boyfriend was detained, and I came to support her. There we met other people who were also looking for their loved ones. I realized that I wanted to do something. At first, there were three of us, after some days, people started coming up and offering their help. The police bus arrived, the riot police poured out from it, and the volunteers had to leave. Of course, it was scary. The guys came in shorts, and some had bruises all over their legs. There was a guy who was beaten so hard that he couldn't sit down."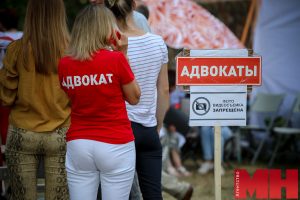 Participants remembered these terrible events. As a result – anxiety, panic attacks, emotional burnout. The volunteers themselves needed psychological help after such stress. One of the activists shared that she turned to a psychologist: "It was hard to watch the volunteer guys who were burning out. I was probably lucky that a few months before, I worked with a psychologist. However, once in the city, I still had a panic attack when I met a column of special equipment. There was a period when I was afraid to sleep with the window open. Now in the evening, I try not to go anywhere alone."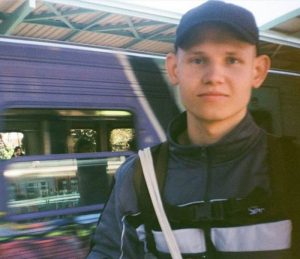 The help of volunteers was also needed after – human rights organizations and initiatives created were sorely short of hands. The human rights centre "Viasna" needed those who would search for detainees, help with the payment of fines and legal assistance. These people took risks from the very beginning of the protests. Volunteer Andrey Chepyuk was detained on October 2, 2020, in Minsk by GUBOPiK employees. He was in a pre-trial detention centre, and pressure was being put on him there. He was drying a towel on the shackle of the bunk, and police drew up a report against him. At the same time, there are no places for drying in the cell, except a small battery for all prisoners.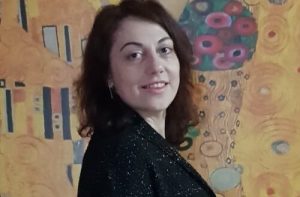 Tatiana Lasitsa from Rechitsa was detained on January 21, 2021. The woman did a lot for her hometown: thanks to her, a memorial plaque appeared here in honour of a native of Rechitsa, artist Yefim Kopelyan, and the school construction in the micro-district appeared in the general plan of the city. In addition, Tatiana grew flowers, collected natural artefacts and studied at the Bell Ringers' School. Now Tatiana is a political prisoner. Her trial is being held behind closed doors.
Together with Tatiana, two more people are being tried: Leonid Sudalenko and Maria Tarasenko. Maria was detained on January 18, 2021. Three days later, she was released on her recognizance. She actively advocated the abolition of the so-called judgment on "parasites" and sued the district officials of the Gomel region, who forbade protest actions against the decree. Leonid is an active fighter for the death penalty abolition in Belarus, winner of the French Republic's Human Rights Prize "Freedom, Equality, Fraternity" in 2018.
It is dangerous to help people while inside Belarus. On July 9, 2021, volunteers of the Country for Life Foundation Marina Dubrouskaya, Anton Stasheuski, Tatiana Astrouskaya and Yulia Syrykh were detained. Marina Dubrouskaya was a confidant of Svetlana Tsikhanouskaya during the election campaign. Anton Stasheuski, a father of two children, has been helping to find missing people for five years, was a volunteer at Svetlana Tsikhanouskaya's campaign headquarters and collected signatures. Tatiana Astrouskaya is the mother of a five-year-old son. Despite the risk of leaving him an orphan, she handed over transfers to prisons to Belarusian prisoners. Yulia Syrykh worries about her loved ones even from behind bars, asks them not to stop and continue the fight so that all political prisoners become free. All four volunteers were charged with financing the activities of an extremist formation. Although, according to the foundation, they only formed transfers for political prisoners and did not collect any funds.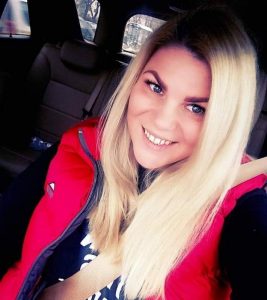 And on July 14, the ice rink of repression reached "Our House". On this day, our human rights activist, volunteer Yulia Goryachko was detained. She was engaged in helping the affected Belarusians inside the country. She worked with the stories of the children sentenced under Article 328. In the 2020 elections, our colleague was an independent observer and recorded violations on August 9. Yulia helped those who needed protection the most: women, minors behind bars, forced to work for little money. Yulia spent several days in the offender isolation center on Akrestsina street – she slept on a bunk without a mattress and bed linen, her spine hurt. In addition, she was forced to talk about her activities on camera and then showed "confessions" on television.
Now, most of the employees of initiatives and foundations work from abroad, practically excluding people inside Belarus. However, this does not exclude the fact that they need help: psychological, financial, moral. We are proud and admire those who have been fighting for our freedom for more than a year. And we hope that soon they will all be able to exhale with relief and relax.