This week all countries are celebrating World Human Rights Day. Human rights have finally disappeared in Belarus over the past year and a half. The Constitution of the Republic of Belarus spells out what rights citizens of our country have – but in practice, we already know that Belarusians do not have the right to freedom of expression, education, health care, protection, and work with decent pay. This week, we'll tell you how the illegitimate authorities violate other rights of Belarusians that most of us don't know about or have forgotten.
We will start with the right prescribed in Article 10 of the Constitution of the Republic of Belarus – the right to citizenship and its change. The article says: "No one can be deprived of the citizenship of the Republic of Belarus or of the right to change it". However, in practice, the illegitimate authorities are increasingly thinking about depriving Belarusians of citizenship. It is especially true for protesters, е those who call for sanctions against the Lukashenko regime. Such a proposal was first made by a member of the Standing Committee on Human Rights, National Relations and Mass Media of the House of Representatives Maria Vasilevich in 2020. She said that the deputies were considering depriving citizenship of Belarus for causing significant harm to the interests of the Republic.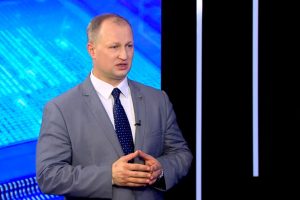 Then the same idea was voiced by Vyacheslav Orlovski, head of the department of the Main Directorate of the State Border Committee of the Republic of Belarus, in October 2021. He said that Belarusians who work "in the interests of Western countries" should be deprived of citizenship. "People who have fled from Belarus, who hate it and are now working in the interests of Western countries should not be called Belarusians", he said.
The deputy chairman of the Standing Committee of the House of Representatives on National Security, Igor Martynov, and deputy of the House of Representatives, chairman of the public association "Belaya Rus", Hennadi Davydko, supported this initiative. Hennadi Davydko noted:
– If a person has gone abroad and started to carry out hostile acts against his country, he has no right to be called a citizen, and he does not want to be called a citizen. Therefore, it is necessary to change the current legislation and propose it for discussion, maybe even for the public, and then to the House of Representatives.
Previously, only people who did not receive citizenship by birthright could be deprived of citizenship. On August 5, 2021, Lukashenko signed a decree on amendments to the law "On Citizenship of the Republic of Belarus". Since then, a citizen of Belarus not by birth could be deprived of citizenship for terrorism, incitement to hatred, rehabilitation of Nazism, mercenaries, creation of an illegal armed formation, mass disorder, treason against the government and conspiracy to seize state power, and calls for actions aimed at harming the national security of Belarus. Thus, a person who was not born in Belarus, but has lived here since his first years of life, could lose his citizenship simply for coming out to protest against Lukashenko's regime.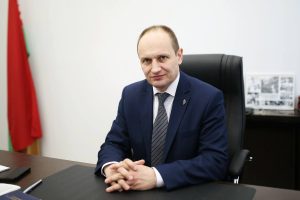 In November 2021, the Head of the Main Department for Combating Organized Crime and Corruption of the Interior Ministry of Belarus, Andrey Parshin, said that citizenship would also be taken away from those who received it by birth. "In particular, we believe that persons found guilty of committing some categories of extremist crimes or causing severe harm to the interests of the Republic of Belarus may lose their citizenship, regardless of how they acquired it", he said.
Belarus signed the "Universal Declaration of Human Rights" adopted in 1948. It has an article about citizenship, where it says that nobody can be arbitrarily deprived of citizenship or the right to change it. The Constitutional Court of Belarus, in its turn, declared constitutional the amendments to the law "On Citizenship of the Republic of Belarus", which prescribed the procedure for deprivation of citizenship of naturalized Belarusians.
At the end of November 2021, the media reported the first case of deprivation of Belarusian citizenship. The 27-year-old Brest citizen was born and raised in Belarus. His father is a citizen of Ukraine; his mother had a USSR passport issued in 1989, but in 1997 she received a new document already in Belarus. Now officers of Maskouski District Police Department of Brest decided that the woman had no reason to get a Belarusian passport. After 24 years, they began checking the mother and her son for an unknown reason. As a result, they were both deprived of Belarusian citizenship.
In recent months, it has become clear that extremism in Belarus means red and white socks, white and red-striped plaid on the balcony, stickers with the coat of arms "Pahonia", and even harmless clouds and hearts on the window. But if a person writes comments criticizing Lukashenko or reposts information from the independent media on his page in the social networks, subscribes to Telegram-channel that do not support the illegitimate government, he is a ready-made spoiler to the interests of Belarus and a traitor to the country. If a Belarusian went abroad to escape prosecution by the authorities, illegitimate authorities also consider him an extremist who is detrimental to the country interests. We suggest counting how many Belarusians could lose their citizenship because they escaped from repressions.
In September 2021, Polish President Andrzej Duda announced that Poland had granted asylum to 150 thousand Belarusians. From June 2020 to the end of July 2021, Poland issued 178,711 visas to Belarusians, 12,190 of which were humanitarian visas. From September 1, 2020, to September 30, 2021, 1,700 Belarusians applied for international protection in Poland. Also, from September 1, 2020, to August 31, 2021, Poland issued 13 thousand residence permits to Belarusians. Lithuania issued over 20 thousand national visas from September 2020 to August 2021. About 140 people went to Germany after the 2020 elections, 100 people went to France. They applied for international protection in those countries. In Latvia, from August 2020 to October 2021, 75 Belarusians applied for asylum. Approximately 40 citizens of Belarus applied to the State Migration Service of Ukraine from August 2020 to October 2021 for refugee status or additional protection from Ukraine, and 509 persons received permission to immigrate to Ukraine. All these people risk being left without citizenship because the illegitimate government has decided they are enemies since they oppose Lukashenko.
According to Article 11 of the Constitution of Belarus, foreign citizens and stateless persons in Belarus shall get rights and freedoms and fulfil obligations equally with the citizens of the Republic of Belarus, unless otherwise stipulated by the Constitution, laws, and international treaties. However, in practice, we see that the government also violates the rights of foreigners in Belarus in the same way. Foreigners who do not benefit from Lukashenko's political games serve their sentences on a par with Belarusians; they do not have the same right to freedom of association and expression. There are citizens of Russia, Ukraine and Switzerland among political prisoners in Belarus. Citizens of Poland and Russia, detained in the protests, foreign journalists from Germany, the United Kingdom, and Russia had to leave Belarus. For example, Russian citizen Danila Chemodanov, convicted in the "Brest round dance case", got jailed. His year of imprisonment in a general regime penal colony ended in October 2021. After that, the police deported him to Russia, and now he's not allowed to enter Belarus for two years. At the same time, the 24-year-old has lived in Belarus for 22 years. The illegitimate government deported political prisoners in the case of the Union of Poles in Belarus, Irena Bernatskaia, Marina Tishkovskaya and Anna Panisheva, from the country after several months in detention centres. They are now unable to return to Belarus. They were allowed to sign the appropriate papers at the border.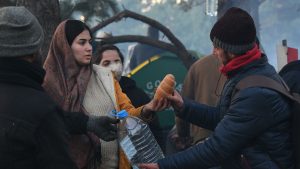 At the same time, Lukashenko willingly uses migrants from the Middle East in his fight against the West. On November 8, 2021, a large group of migrants, accompanied by armed people (presumably Belarusian security forces), approached the Belarusian-Polish border. The illegitimate authorities drove refugees from Iraq to the European Union border. Belarusian border guards sent migrants to the neutral zone and blamed European countries for dictatorship and human rights violations.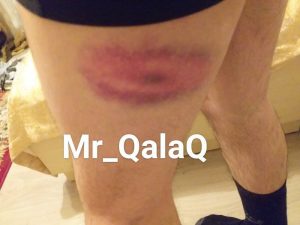 However, Belarusian border guards exposed the migrants to violence, inhuman and degrading treatment and pressure, up to torture. The Ministry of Defense of Poland showed the video of Belarusian services intimidating migrants by shooting in their presence. Few migrants have died on the Belarusian territory from hypothermia and serious illnesses. Kurds who escaped from the camp have already begun to testify. And no one thanks the illegitimate government for its care. Syrian Kurds, taken to a Polish hospital after actions of the Belarusian military, migrants who returned to Baghdad, have begun to testify against the Belarusian security forces.
"We lost in the woods and spent five or six days without water. The Belarusian army said: "If you come back – we will kill you," shared a refugee from Syria, Mansur Nassar.
"I stayed in the forest for about ten days until I got sick. They pushed us back, forced us to leave, threw us into Lithuania," testified Majid Hassan of Iraq.
"There is a lot of suffering on the border between Poland and Belarus. The Belarusian army says they will take you to Poland, but they don't keep their promises. They take your SIM card, take away your phone and say – go. Whether you survive or die is your problem. They take away your water and food and leave you in the woods. We were in the forest for three days and did not know whether we would be able to return to the city or not," said another refugee, Arsed Mehdi.
But we all remember perfectly well that Belarusian authorities encouraged refugees from Asia to come here. The easing of visa regulations, more tourism, several planes a week from Iraqi cities – all this began to happen after the West had recognized Lukashenko as illegitimate, and the dictator declared that Belarus would not protect the European border. Now refugees are a way for a madman to manipulate the European Union and a weapon against neighbouring countries. After all, it is easy to beat migrants and then accuse the Polish and Lithuanian sides of illegal actions and make it look as if it was the "dictatorial regimes" of Poland and Lithuania who beat up refugees.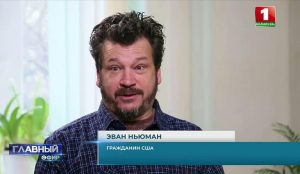 Meanwhile, it is almost unrealistic for a foreigner to stay in Belarus – the regime only gives political asylum to people ready to participate in propaganda purposes. For example, U.S. citizen Evan Newman, tried for the January storming of the Capitol in Washington. Propaganda even invited him to the interview with the state media. It is much more difficult for other migrants: applications for political asylum are rejected, and foreigners await years of deportation to the temporary detention facility on Akrestsina. Even if the state approves the application, refugees will not have a place to live. The government does not finance housing for refugees, and there are no resources to assist in this area. There are no jobs for migrants either – we can only count on slave labour in agriculture. Examples include the many Ukrainian families. They came to Belarus after the start of the war in 2014 and Donetsk and Luhansk occupation. Out of more than 150,000, only a hundredth of them decided to stay in Belarus.
Both Belarusians and foreigners tolerate the Lukashenko regime. Belarusians are threatened with deportation from their own country, while foreigners suffer from humiliation and beatings. The facts of atrocities committed by the Lukashenko regime against citizens of other countries are enough to recognize the usurper as an international terrorist. We hope that this process will move forward very shortly. Lukashenko must answer for the bullying of Belarusians and foreigners alike.