Belarus will spend the second New Year in a protest mood. In 2021, New Year's Eve was remembered for many Belarusians with fireworks at 23.34 (in honour of the most famous article of the Administrative Code), protest songs and champagne drunk with neighbours. Twelve months after the end of large-scale marches, the illegitimate state is afraid of the second wave of protest and imposes limitations and bans on New Year's holidays. In this article, we will talk about the strangest restrictions before Christmas.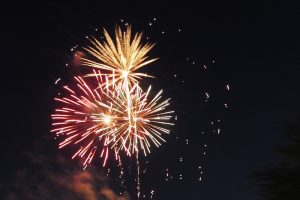 1. Ban on fireworks
Let's start with the most important thing – the New Year's fireworks got cancelled in Minsk. It happened for the first time in the history of independent Belarus. According to the city authorities, fireworks are not the main attribute of the New Year. They also stressed that it would be fun in the city without fireworks. A concert will pass near the Sports Palace, and everyone is invited here. The best young performers of Belarusian pop will participate in it: singers Teo, Olga Ryzhikova, Alyona Lanskaya, Irina Dorofeeva, various cover bands who supported Lukashenka. On the evening of January 1, 2022, the Drozdy group, young artists and DJs will perform at the same venue. The New Year's fair "Kalyadny Kirmash" with musical accompaniment will be held here from December 24 to January 7. We watched the program for New Year's Eve in the regional centres. There will be no fireworks either.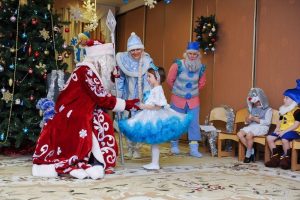 2. Ban on attending children's parties
In Baranovichi, parents got forbidden to come to New Year's matinees in kindergartens. But not everyone got banned. In some preschool education institutions, parents have no permission to visit matinees. Somewhere, they allow only one parent from the entire group to be present and take photos and videos. And there are kindergartens where one parent from each child is allowed. The official reason for such decisions is the coronavirus pandemic. At the same time, there is no mask regime in the city, vaccination certificates are not required in institutions, and parent meetings pass in the same kindergartens without masks. Parents suggested coming to the holidays in masks and keeping a distance because the children will be waiting for applause and admiration. But the heads of kindergartens were adamant, saying that "the ban on mass collection is an order of the Ministry of Education." The Ministry of Education itself has not heard of such a ban.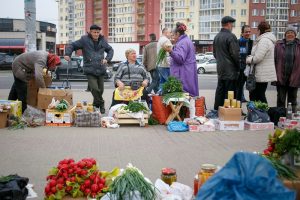 3. Prohibition on the sale of goods from your site
Those who want to earn extra money for the New Year by selling goods from their land or handicrafts will have to work hard. In December, Belarus introduced a ban on trading in markets without documents for goods. The Belarusian government made this decision. To sell their products, merchants must confirm that items grew in Belarus. It is now impossible to sell vegetables and fruits from your garden without a certificate. No more jam "from grandma" – jams, compotes, jams, crop products, any dairy and fermented milk products, honey, as well as livestock products should receive certificates that they are made in Belarus.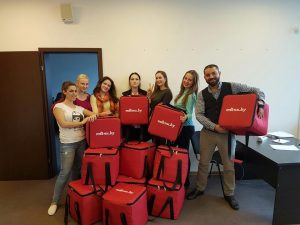 4. The ban on the operation of the food delivery service
Many people prefer not to cook many dishes for Christmas and New Year, but to order online, now there are many various resources and services for this. However, the largest of them closed in Belarus by the New Year. From December 6, Menu.by no longer accepts orders. Employees learned about liquidation from the material of an independent portal. The management informed them that there would be technical work on the site on December 6, so employees should hand over all proceeds in advance. They stopped paying salaries a week before. Let's clarify that the couriers wear a red uniform with a white inscription and the same bags. In March 2021, a food delivery man from the service got detained – he was going to order and got arrested by security forces. The reasons for the company liquidation may lie in its "oppositional" clothes.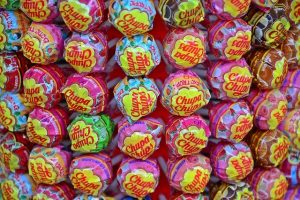 5. Ban on the sale of Chupa Chups
Skoda, Nivea and Liqui Moly products are already banned from sale in Belarus. They were included in the list of undesirable in May 2021 to protect national interests, "taking into account unfriendly actions against the Belarusian people." The companies were supposed to sponsor the 2021 Ice Hockey World Championship in Belarus. But after the massacre of Belarusians refused to support the Lukashenka tournament. And now there will be no more famous Spanish sweets in New Year's gifts for children. The official reason for the ban is radish juice use – a vegetable that is not allowed in juices production. However, there may be an unofficial reason – counter-sanctions, because Spain supported sanctions against Belarus.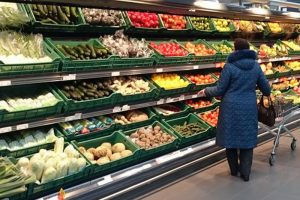 6. Ban on import of imported products
This ban will come into force on the first day of the new year. Thus, Belarus responded to the sanctions imposed by the European Union and the United States. "According to the government's decision, from January 1, 2022, a food embargo will be imposed on a wide range of goods produced in countries implementing discriminatory policies and carrying out unfriendly actions against our country," the government's press service said. Many fruits and vegetables, nuts, meat and cheese products, fish and seafood from the EU and the USA will disappear from Belarusian stores. They will try to replace them with products from friendly countries, which affects their cost. Even if you produce and grow what you need yourself, it will take time to reorient stores and markets. A "great" gift to Belarusians for the New Year's table…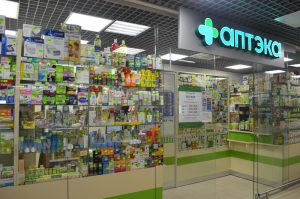 7. Ban on the sale of vitamins from Europe and the USA
After the holidays, many people begin to take care of their health, take additional vitamin and mineral complexes. But now their choice in Belarus will decrease. The counter-sanctions list included dietary supplements from Western countries. This fact has already angered both Belarusians and pharmaceutical companies. Of course, pharmacies will sell drugs from Russia, but they are unlikely to be sold as actively as European ones because they do not have consumer confidence. Even in neighbouring Russia, which also introduced counter-sanctions, vitamins and supplements were quickly removed from the list of prohibited. In Russia, you can buy lactose-free milk, sports nutrition, products for diabetics and various dietary supplements. In Belarus, it is on the banned list.
The illegitimate government has prepared "wonderful" surprises for the New Year for its citizens. It's not so much about the cancellation of the salute and the termination of the largest food delivery service, as in the sanctions lists, where many products significant for the body functioning turned out to be. But we do everything to return Belarusians the necessary vitamins, healthy food and freedom. And we hope that Belarus will celebrate the next New Year under a white-red-white banner.