The Belarusian revolution is called a women revolution. Women walked in the front ranks at protest marches, stood in couplings, and at night ran out into the streets with bandages to treat the wounded protesters. Women wrote candid posts on social media, went on strike and quit their jobs. And it was more difficult for women to break up with their children and realize that they would have to spend several years in prison. «Our House» launches a campaign dedicated to women – heroes of the Belarusian revolution. And first of all, we will tell you about those who, on duty, found themselves at the epicentre of events – journalists.
There are now 14 women media workers in prison. The names of many of them are well-known. For example, Katerina Andreeva and Daria Chultsova streamed from action in memory of Roman Bondarenko and are now serving time in a colony. Marina Zolotova, Lyudmila Chekina, Olga Loiko, Alla Lapatko, Maria Novik, Irina Rybalko, Angela Assad, Daria Danilova and Elena Tolkacheva worked for the famous independent publication in Belarus TUT.BY. Ksenia Lutskina is in jail in the Press Club Belarus case. Irina Levshina is the general director of the independent agency BelaPAN, Valeria Kostyugova is the editor of the Belarusian Yearbook. Irina Slavnikova worked at the Belsat TV channel, and she got detained with her husband on her return from vacation. But a huge part of the media representatives left Belarus or was left without work, as their publications were closed.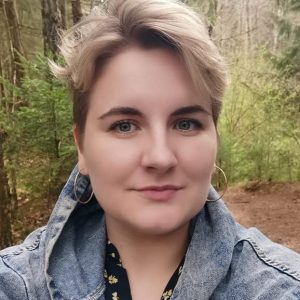 On the evening of August 10, 2020, «Belsat» journalist Elena Dubovik got detained near the Central District Department of Internal Affairs. Together with their colleague Tatyana Belashova, they went to find out the fate of Belsat operator Vitaly Dubik. The journalists were wearing vests with the words «press», but this did not stop the riot police. And behind bars, the most terrible thing began. The temporary detention centre employee beat Elena with her knee in the stomach. After three days in the temporary detention centre, Elena got hospitalized with suspected ovarian rupture. Then they began to write threats to her in messengers, and in March 2021, Elena, along with her younger children, left Belarus. Abroad, she restarted to work at «Belsat». But unknown persons continued to threaten to injure her son, who remained in Belarus.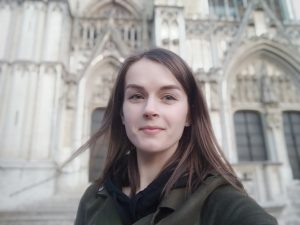 During a protest on August 10, 2020, Natalya Lubnevskaya, a journalist from «Nasha Niva», was wounded in the leg at close range by a rubber bullet. At that time, Natalya was wearing a blue vest with the inscription «Press». Natalya did not even notice the wounds. When she ran into the passage, she saw burnt jeans and blood. It was impossible to call an ambulance, and random residents of Minsk took Natalya to the hospital. She spent almost 40 days in the hospital and went in a cast for several weeks. In September 2020, they wanted to fine the edition for wounding Natalia. The editorial board allegedly was supposed to prevent an «industrial accident» and investigate it. In July 2021, security officials came to the editorial office of «Nasha Niva». After the arrest of her colleagues, Natalya Lubnevskaya left Belarus.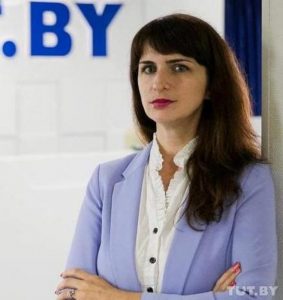 In November 2020, Belarus was shocked by a tragedy – an ordinary Minsker, Roman Bondarenko, was killed by security officials in the courtyard of his own house. Journalists could not ignore this tragedy. TUT.BY portal employee Katerina Borisevich prepared material about Roman and used the data of an ambulance doctor, which contradicted the official ones, who reported that Roman Bondarenko was drunk. On November 19, the Prosecutor General Office opened a criminal case on «disclosing medical secrets», and Katerina Borisevich became the defendant. She was detained on the way to the store, then brought home and searched in front of her daughter. In the pre-trial detention centre, Katerina Borisevich got registered as an extremist. Therefore, she got transported to the courts and the colony in handcuffs. Even people convicted of murder got transported without them. Finally, Katerina got problems with her ears. The media employee got sentenced to 6 months in prison. In May 2021, the journalist got released. She continues to stay in Belarus.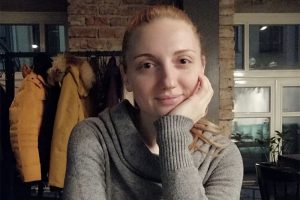 On January 29, 2021, the journalist of the TUT.BY portal, Nadezhda Kalinina tried to get to the recreation centre «Kamvol», where the Minsk delegates of the Belarusian People Assembly gathered. However, she was not allowed to attend the event and was soon detained, accused of holding an unsanctioned picket. Nadezhda ended up in a temporary detention facility for three days. «At our request, we got toilet paper, unwinding from no one knows what, periodically soap, if we asked very strongly. There had no mattresses, let alone bedding. They had a meal three times a day, but it was impossible to eat a cereal diet. No transmissions got received. I had my toothpaste with me. I brushed my teeth with my brush, the rest with my finger. Another value behind bars was the removable underpants that I had with me. Thanks to this, I was able to change and wash my clothes. Other women did not have such an opportunity,» Nadezhda said after three days of arrest. The girl also said that she had tachycardia and an acute migraine attack in the cell, and she got an injection. There were 12 in the cell for five people, and the prisoners did not have enough air. Nadezhda slept on the floor in her jacket for two nights. A lawyer was not allowed to see her. On February 1, Nadezhda was tried and sentenced to a fine.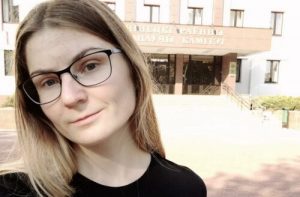 On May 14, 2021, a journalist of the TUT.BY portal, Lyubov Kasperovich got detained near the House of Justice. She came to cover the trial in the «student case». Recall that on November 12, 2020, searches got carried out at the home of students of five Minsk universities, a teacher and a graduate of the medical university, and 12 people got detained. The investigation accused them of coordinating local demonstrations, running opposition Telegram channels, calling for protests and printing leaflets. According to investigators, these actions disrupted the educational process and the work of universities. The trial began on May 14. Lyubov Kasperovich got accused of participating in an unsanctioned rally and punished with 15 days of arrest. This time Lyubov spent in a temporary detention centre in a cell for two, where there were 15 people, one of them was homeless with lice. During her imprisonment, the journalist did not receive any letters or transmissions; she was allowed to take only a pack of masks into the cell. «There were no walks or a shower in the traditional sense. A walk is a walk through the cell. Shower – wet wipes or a bottle of water,» Lyubov recalled after leaving the detention centre.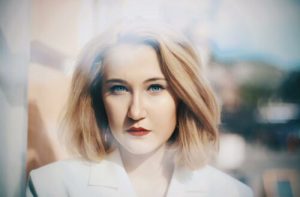 The journalist of the newspaper «Narodnaya Volya», Glafira Zhuk, also worked near the House of Justice. She got detained on May 30, 2021. Men entered the beauty salon where she was doing her manicure, approached the girl personally, showed their documents and asked to get into the minibus. The court sentenced Glafira to 30 days of arrest, because of which she missed a session at the Faculty of Journalism of the Belarusian State University. For a month in custody, she got never taken to a shower. She went for a walk only once. For two days, Glafira spent in a punishment cell for the inscriptions scrawled on a cup and plate. Glafira could not even take spare things into the cell. The temperature in the cage reached 43 degrees. After leaving the temporary detention centre, Glafira learned that she had been expelled. She has left Belarus.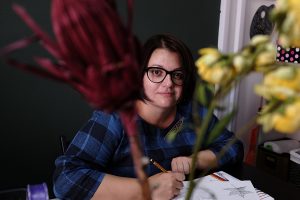 On June 14, 2021, at a Foreign Ministry briefing with Roman Protasevich, detained after the hijacking of the Ryanair plane, BelaPAN journalist Tatyana Korovenkova said that she did not believe anything the blogger said. She noted she didn't believe Roman, who under pressure praised Lukashenka. She expressed sympathy for him. After the press conference, a search took place in her house, and she got detained. After the security forces came to the editorial office of the newspaper Nasha Niva in July, mass arrests of all independent journalists began throughout the country. On July 9, 2021, Tatiana left Belarus.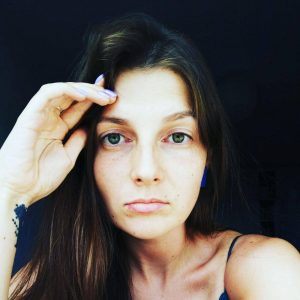 On August 14, 2021, the journalist of «Nasha Niva», Ekaterina Karpitskaya, got detained. The girl was walking down the street with a white chrysanthemum in her hands. The judge considered this a political protest. After a month of imprisonment, Ekaterina shared information about life in prisons on Facebook: «30 days was enough to get out with new diseases from laryngotracheitis to cystitis and coronavirus. Flattened bread served as a pillow, and we could still sleep on the floor, but the nights were wildly cold. We could not stop shivering, and we slept hugging each other and squeezing a hot water bottle between our legs. The nights turned into a cycle of physical exercises – squatting, doing push-ups, standing in a plank, somehow getting warm and falling asleep. At two and four a.m., we woke up for roll call. For a month of food, I had to pay more than 400 rubles (about 150 euros), and for this money, I received empty soup for lunch – a liquid with a couple of potatoes and peel from them, sometimes mouldy bread and two mugs of tea or jelly. At the peak, there were 20 women in a double cell. In the cold and stuffy atmosphere, everyone quickly fell ill. Everyone got attacked by COVID-19, treated there mainly with paracetamol.» Ekaterina also said that women with lice, severe indigestion and skin diseases, when the body becomes covered with abscesses and ulcers, are placed in a cell with political prisoners. The journalist announced that she wanted to write complaints about torture and direct crimes against Belarusians.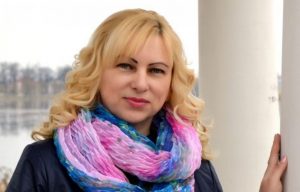 On August 30, 2021, the Glubokoye District Court found a freelance journalist of Belarusian «Radio Racyja», Tatiana Smotkina, guilty of the illegal production and distribution of media products. She was fined 870 rubles for an audio interview with a deep fitness trainer and social activist, Alexander Sharabayko. Tatiana asked to send her the motivation part of the court ruling by e-mail – according to it, she got fined for making a video, even though she did not do it. Tatyana Smotkina appealed against the court ruling in the Vitebsk Regional Court. However, they said that there were no violations, the journalist herself was misinterpreting the laws. The mistake – the video – was considered a typo. Tatyana Smotkina lives with a minor child, but the court did not consider this a mitigating circumstance. Tatiana intends to file a complaint with the UN Human Rights Committee. She continues to stay in Belarus.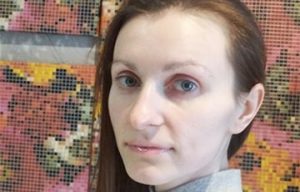 On November 15, 2021, a former employee of the state TV channel ONT, Tatyana Batura, got detained. She resigned from the state media in December 2020. Since then, Tatiana has helped political prisoners in Belarus, went to courts and shared information with human rights activists. On the day of her arrest, Tatiana came to the trial of Olga Zolotar. At the entrance to the court, a man in civilian clothes checked the list if she was at the hearing in the morning, then asked to show the documents again and was told to follow him. She was brought to the police station. The officer asked her to take off her laces, and when Tatiana asked why, he said they detained her. Tatiana asked to invite her lawyer. But the man clenched his fist and hit her in the face in response. She hit the back of her head on a metal safe. The security officer making an inventory of her personal belongings threatened her with rape with a toothbrush. A protocol was drawn up against Tatiana for petty hooliganism: allegedly in the Minsk city court, she «behaved aggressively and cocky, shouted, swore obscenely, did not react to comments.» The next day, the trial took place – Tatiana announced the beating and asked to call an ambulance. But the doctors did not come to her. Instead, they took her to the clinic, where she got diagnosed with a head injury without examination. Tatiana got sentenced to 15 days of arrest. She spent most of the time in the punishment cell, where it was wildly cold, and the bunks were not laid out even at night. During the time in the punishment cell, Tatiana was able to wash her hair with cold water only once. Homeless women constantly spent time in the room, and lice were born there. After the first term, she was detained for another 15 days and then for another 15. On December 3, Tatiana began a hunger strike, which she held for 13 days. As a result, she got transferred to a warmer cell with hot water. On December 30, Tatyana Batura was supposed to be released, but instead, a fourth protocol was drawn up against her. On the same day, Tatyana from her mother, who came to see her, learned that her father had died. The next day, the girl got released pending trial. She managed to say goodbye to her father and left Belarus on January 2, 2022. By the way, during the arrest, Tatiana lost weight from 53 to 45 kilograms.
Unfortunately, Belarusian journalists of independent media – who quit the state and who live in the country – are in danger. We recommend everyone be careful and leave at the first hint of the arrest. We would very much like journalism in Belarus without Lukashenka to become prestigious again and cease to be a dangerous profession.