Pressure on teachers in Belarus has always been exerted. They became participants in falsifications at elections and referendums. Their duties included teaching children, checking fire detectors, visiting homes, filling out papers for a low salary. But in 2020, everything changed — some teachers stopped being satisfied with slavery, and they came out to protest. Today we will tell you about female heroes who set a worthy example to their students and students.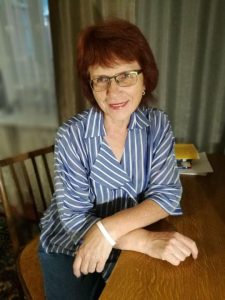 On August 26, 2020, the contract with Marina Astreiko, a geography teacher at Lida Secondary School No. 6, was not extended. On August 17, she and three other teachers came out to the school with a poster that they were joining a nationwide strike. "We also had a local requirement for the headteacher of educational work, who was the chairman of the election commission: so that she confessed to falsifying the results of the vote or quit. I think it's an ethical issue. How will this person educate someone after participating in a lie?" the teacher recalled afterwards. The principal of the school was not against the staff expressing their opinion. But when the pictures got on the Internet, the director asked about the claims against the school administration. Teachers tried to convince that it is impossible to arrange "turmoil" on the school grounds and it is necessary to maintain calm and stability. Marina Astreiko also spoke at the district association of geography teachers – the video appeared on the Internet. Immediately after that, the woman got a document stating that she was being fired.
On August 31, 2020, two teachers left secondary school No. 4 in Vitebsk: Tatiana Troshchinskaya-Stepushina, a teacher of Russian language and literature, and Elena Androbailo, an English teacher. Elena was a member of the election commission and faced massive fraud. In particular, she was forced to sign the protocol without data, and, before the start of voting, was asked to hand over her phone. Elena had a white ribbon on her hand, which the school principal noticed on August 10 and demanded to remove because teachers are sovereign people, and they must adhere to the state ideology at work. Tatiana spoke out against violence in the work chat. Colleagues did not support the teacher, saying that photos of beaten people are fakes, videos on this topic were staged, and articles were commissioned. One colleague generally believed that the same person, but from different angles, were in all materials. In addition, the school administration forced teachers to conduct ideological work with the parents of students. After that, Tatiana decided to quit.
On September 4, 2020, Elena Buglaeva, the director of the nursery-kindergarten–primary school No. 10 in Brest, wrote a resignation letter. Svetlana Tikhanovskaya was the leader in the elections at the polling station at the school where Buglayeva was the chairman of the commission. On September 5, dozens of people came out to the nursery garden in support of Elena, who put up posters with the words "Return the director to us", "Mothers against violence" and "Hands off honest teachers".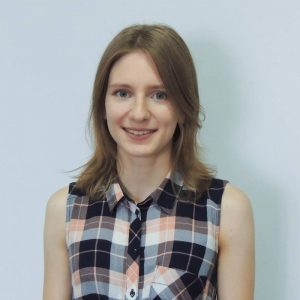 On September 23, 2020, a Polish and English language teacher Marina Glazova was detained in Brest. She was accused of participating in mass riots at the intersection of the regional centre on September 13, 2020. The girl spent two months in the Brest pre-trial detention centre, where she was forbidden to visit her family and was not given access to information. And on November 25, 2020, she was transferred to house arrest, where she stayed until the trial. Marina could not use the phone and social networks. She had the right to leave the flat only for one hour a day and could not invite guests home and drink alcohol. On February 25, 2021, the first convictions in the "round dance case" were handed down. Marina Glazova was sentenced to 1.5 years of restriction of freedom without being sent to a correctional institution. Today her term has already ended.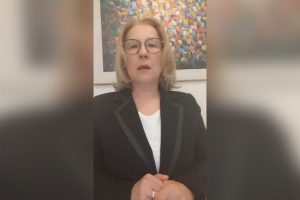 On October 16, 2020, a video appeared on Telegram channels with a history teacher Tamara Montik, who appealed to Deputy Interior Minister Gennady Kazakevich. She said she taught him history and was at the exams to the Ministry of Internal Affairs Academy. According to the teacher, Gennady Kazakevich was one of her favourite students: "I doubt one thing: do you remember those lessons of history that cannot be changed, which are unambiguous and irrevocable. You dreamed of working in the Interior Ministry system because it was prestigious to serve and protect your people, to make our country better. I still have faith in you and hope that you have not changed the fundamental principles of presidential honour. Gennady! I know perfectly well that you are against what is happening now. Don't let your uniform, your honour and your conscience get dirty. You cannot betray me, betray your family, betray the Belarusian people. Don't forget the history lessons. This power is already dead." By the way, in 2020, Gennady Kazakevich said that street protests had taken extremely radical forms, and the police, if necessary, would use military weapons against the protesters.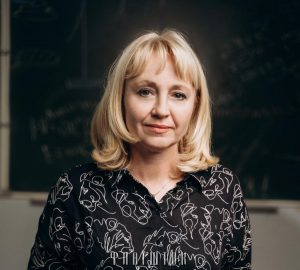 On October 23, 2020, Irina Zakharchenko, a geography teacher at Gomel City Lyceum No. 1, was detained. In one of the local chats, she suggested that the district residents remove the military cemetery and take white-red-white ribbons with them. At the time of her arrest, she was on her way to work. The woman spent three days in the temporary detention centre before trial. Her court took place on October 26 without a lawyer and witnesses. Irina Zakharchenko was sentenced to 15 days of administrative arrest. Irina Zakharchenko has prepared the winners of regional geography Olympiads, participants of the TV program for schoolchildren "I know!". Her students showed high results at Olympiads and CT. Irina organized hikes and trips around Belarus and abroad for children. Besides her, her husband and niece were in prison for their active position.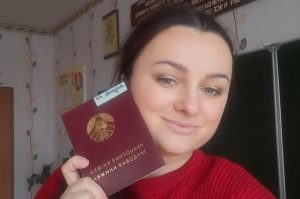 On November 20, 2020, Anastasia Shishkova, a teacher of labour training and fine arts at the Zaelitsa kindergarten-secondary school of the Glussky district, was fired. Anastasia is a journalist by education, but she could not get a job in a district newspaper. But she was taken to a local school, where her mother, Svetlana Lobodaeva, worked as a director. Anastasia was an independent observer at the 2020 elections from the Honest People platform. After the results, the girl went to the central square demanding a repeat election. And on August 23, 2020, Anastasia was called to the police. Almost three months later, on November 5, the girl's mother was fired because she refused to sign an order to dismiss her daughter. The new school director terminated his employment relationship with Anastasia.
On January 6, 2021, Maria Strelenko, a teacher from Polotsk, joined a nationwide strike. The woman worked at secondary school No. 5 and the district centre for children and youth. Going on strike, Maria said that she did not want children to grow up in a country where violence and lawlessness flourished. Maria recorded a corresponding video message and also made a statement addressed to the head of the education department of the Polotsk District Executive Committee.
On February 22, 2021, a teacher of history and social studies at secondary school No. 130 in Minsk, Natalia Lukashevich, got detained. On February 24, she was convicted of participating in an unauthorized rally. She received a fine of 870 rubles. However, Natalia's troubles did not end there – the school administration fired her for absenteeism, even though the parents of her students filed a petition for her reinstatement at work. "According to the video, it is obvious that Natalia did not participate in the mass event but was a random passerby. Dismissal for absenteeism in these circumstances, we consider unfair. She did not come to work not of her own free will but because she was detained before the trial," the petition said.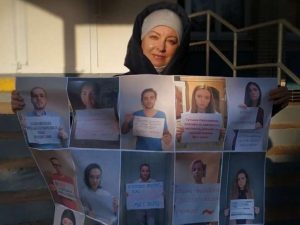 On March 31, 2021, Tatiana Brich from secondary school No. 3 in Beloozersk was fired. She taught the Russian language and literature. On December 9, 2020, Tatiana Brich was fined for participating in mass action and disobeying police officers. The school administration advised Tatiana Brich to write a letter of resignation. On March 23, 2021, the prosecutor of the Bereza district, Alexander Krutko, came to the school and advised to dismiss teachers who participated in unauthorized mass events. The woman's former students launched a flash mob in her support, but it did not help – the teacher was fired for "committing an immoral act."
In April 2021, a teacher from Pruzhany, Alyona Gulevich, left for Poland, fearing detention. She taught at local schools for almost ten years and then worked at a social service centre. In the 2020 elections, Alyona was an independent observer. In January 2021, a woman was the chairman of the Pruzhany branch of the People's Gramada. After that, she was called for preventive talks to the police, to the assistant prosecutor, protocols were drawn up on her, they threatened to close the exit from the country and take away the children. After that, she decided to leave for Poland with her family. But even here, Alyona does not leave Belarus. She is still the chairman of the Pruzhany branch of the Narodnaya Gramada party. She compiles petitions and collects the signatures of residents for the authorities. Alyona pays attention to the district problems.
On April 9, 2021, a teacher with many years of experience from Mogilev, Alexandra Shestakova, was detained. In January 2021, she was fined for participating in the "March of Pensioners". Our House helped her pay the fine. In April, she was charged under Article 369 of the Criminal Code (insulting a representative of the authorities) after a post on social networks. After being detained in April, a 62-year-old woman spent several days in the temporary detention centre, where she slept on bare boards and ate nothing for almost a day.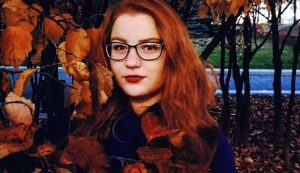 On April 30, 2021, 26-year-old music teacher Anna Vazhnik was detained for changing the words of the national anthem of Belarus. She posted the recording on her Twitter. According to the police, Anna rewrote the first anthem verse and turned it to became terroristic. Anna is a classical guitar teacher, writes poetry, participates in musical and poetic events and works on distribution in one of the Minsk schools. A criminal case was opened against the girl under Article 370 (abuse of state symbols). Anna was forced to repent on camera for what she had done. She was sentenced to one year of restriction of freedom without being sent to an open-type correctional institution.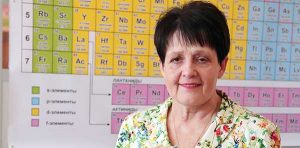 On May 24, 2021, it became known about the dismissal of chemistry teacher Natalia Paschuk from Molodechno Gymnasium No. 7. The teacher has trained three winners of international chemistry Olympiads, and in 2016 received a medal "For Labor Merits". Four times she was awarded the prize of the President's Special Fund. After the 2020 elections, Natalia Paschuk did not sign a letter in Lukashenka support. She also attended protest rallies and stopped participating in the government trade union.
At the end of May 2021, the contract with Margarita Sobol, physical education teacher in the Molodechno Gymnasium-College of Arts, was not extended. The 61-year-old teacher speaks Belarusian. On August 9, 2020, Margarita Sobol went to the city square but went home before mass detentions. The woman then participated in protests and went out with flowers to the Minsk Church of Saints Simeon and Elena. On November 2, 2020, the teacher was convicted for participating in an unauthorized mass event. She found out that her contract was not being renewed after a meeting on load distribution for the next academic year. The woman has a disabled daughter.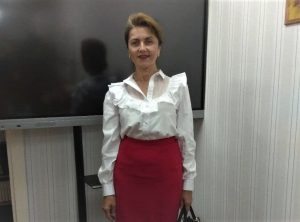 On June 24, 2021, Elena Putsykovich, a teacher with 30 years of experience, was dismissed. Elena worked in one of the schools in Ivanovo. In the fall of 2020, she was found guilty several times of participating in unauthorized events, and in the spring, she was sentenced to restriction of freedom for libel. She was accused of making a repost from the "Black Book of Belarus" about one of the police officers of the city. The employee perjured himself against her in court. Elena has a minor daughter – the teacher believes that this is the only reason she was pitied and sentenced to restriction of freedom. She was also ordered to pay compensation to the victim in 1500 rubles. After the trial under this article, Elena was fired, since, according to the Education Code, a person brought to criminal responsibility has no right to engage in teaching.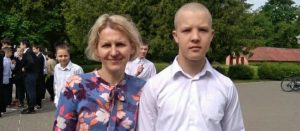 On August 23, 2021, Inna Prilutskaya, a history teacher from secondary school No. 5 in Soligorsk, joined the nationwide strike. Her husband Andrey worked for Belaruskali for many years. On August 9, 2020, a man was detained when he went to pick up his son. A criminal case was opened against him, and he was imprisoned for 15 days. After the release of the spouses, they were not touched for almost three months, and the criminal case was resumed: they began to call Inna and her husband to the investigator. But Andrei Prilutsky left for Russia. He was detained at the airport of St. Petersburg at the request of the Investigative Committee of Belarus and imprisoned there for six months. By August 2021, he had not returned, which prompted Inna to join the strike.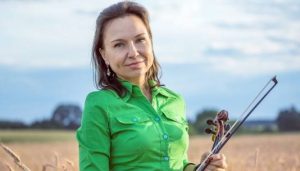 On September 30, 2021, Oksana Kasperovich, a music teacher from Lida, was detained. Oksana taught violin at the music school of the district centre. She was arrested as part of a criminal case initiated for comments on the Internet after IT specialist Andrei Zeltser shot KGB officer Dmitry Fedosyuk. In total, more than 200 people were detained in the "Zeltser case" for comments in Telegram, expressions of sympathy to the family of the deceased IT employee. Oksana Kasperovich has been charged under Article 130 of the Criminal Code (incitement to enmity). At the beginning of December, information appeared about Oksana's transfer from investigative prison No. 8 to prison No. 1.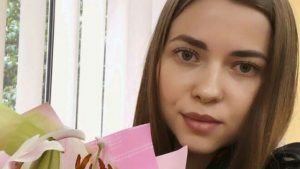 In November 2021, Anastasia Krupenich-Kondratieva, a teacher of the Russian language at one of the Minsk gymnasiums, left Belarus. She and her husband Sergei went out to protest against the regime in 2020, and in February 2021, the couple left for Poland but returned a month later, as they missed their homeland. Anastasia and her husband Sergey were detained for the first time in mid-July 2021. Anastasia was accused of subscribing to the opposition Telegram channel "Black Book of Belarus", recognized as extremist, and correspondence in the channel's chatbot. In GUBOPiK, they said to Anastasia: "the teacher is scum". Since that day, she and her husband have spent more than three months in the temporary detention centre on Akrestsina. Nine times they were tried for reposts in personal correspondence. The girl has never been taken to the shower, only once for a walk, and she also got lice. Anastasia started having problems with her reproductive system. On November 5, 2021, the couple was suddenly released. A few days later, they left Belarus.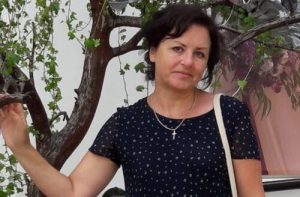 On January 15, 2022, it became known that the director of Gymnasium No. 4 in Brest, Elena Shkulepa, was dismissed. Elena was the chairman of the election commission in the 2020 elections, and Svetlana Tikhanovskaya won at the polling station entrusted to her. Before the new year 2022, it became known that the director and her deputies, who were also in the election commission and signed a protocol announcing the victory of Svetlana Tikhanovskaya, were going to be fired with a "wolf ticket". Then it turned out that two deputies were demoted to regular teachers, but Elena was fired. Another reason for this was her participation in regional cooperation in pedagogy with now enemy Poland and Ukraine.
We are glad that our schools still have hero teachers. They can give children knowledge and teach them to be brave and fair, not slaves, as the illegitimate dictator wants. Unfortunately, many worthy specialists were not needed by the country, left or changed professions. But they deserve to return to schools and continue teaching Belarusian children. We hope that this will happen.