Warriors who went to fight against Russia have not been in Belarus for a long time – especially those for whom this is their second participation in hostilities on the territory of Ukraine. Staying in Belarus is dangerous for their lives and freedom. Lukashenka still finds ways to get to them through relatives while warriors defend Ukraine from Russian aggression.
"I am ashamed to have such a son." How Vasily Parfenkov's mother was pressured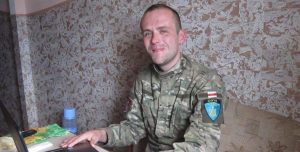 Volunteer Vasily Parfenkov was a Belarusian opposition activist who participated in the defence of Kuropaty from 2001 to 2002. Vasily was repeatedly detained and administratively punished. After the elections of 2010, he came out to protest and got detained. On February 17, 2011, Vasily was sentenced to 4 years imprisonment in a strict regime colony and was ordered to pay compensation to the state for the allegedly damaged building. Vasily was pardoned, but then he was placed under preventive supervision, pinned up with several more violations and sent back to prison for six months. The warrior did not stay free for long – police found new violations, and he was imprisoned.
Vasily was released only in December 2014 and soon went to Ukraine, to Donbas, to support the Ukrainian army. He met his love in Ukraine – his wife Olena was a tactical medic, instructing the military in the Donbas, and they now have two children, aged four and seven. Vasily continued to support Belarus in Ukraine, going out to protests with a white-red-white flag. With a new Russian offensive, he went to the front again. He fought in the volunteer battalion of the OUN (Organization of Ukrainian Nationalists) in the Kyiv region, then Vasily transferred to Kastus Kalinouski's battalion.
Vasily said that pressure on his family, who remained in Minsk, began as early as 2014 after he left Belarus. In 2015, relatives were summoned for questioning by the KGB and asked about Vasiliy, and the security forces called the volunteer's sister and asked her to say nasty things. "When they started pulling them, I told them: say what they want, agree to these offers so that you don't have any problems with these special services. I know perfectly well what the situation in Belarus is and that it was made under duress, that none of it is true, and my relatives know it. I don't care about these videos", – clarifies the volunteer.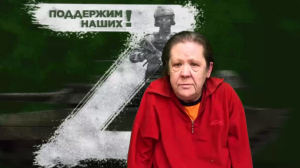 On April 14, this year, a video of the warrior's mother, Valentina, appeared on the Internet. The woman has not seen her son for more than seven years since he went off to war for the first time. Vasily's brother and sister, who live in Minsk, are looking after her. In the video, Valentina was sitting in front of the letter Z and the inscription "Let's support ours!" and says that she despises her son: "I am the mother of Vasily Parfenkov, who went to Ukraine in 2014. Now he is fighting there on the side of the Ukrainian military forces. I despise him for that, for killing innocent people. I didn't teach him that. I am ashamed to have such a son".
After the video surfaced, Vasily and his mother got in touch, and Valentina said that a district police officer and two men in plainclothes came to her house, but it was not known who. They treated her quite politely, offered to record the video, and she agreed, remembering the agreement with her son. "My mother, of course, is having a hard time, and is worried about me, nervous. We communicated yesterday, and she kept crying, apologising. She's stressed," the volunteer shared the details.
His mother does not want to leave Belarus, becuse she says it is too late and wants to stay near the grave of her husband, father Vasily. Valentina is much more worried about her son and grandchildren. "I know that my family loves me, and they know that I love them," the volunteer believes.
"It's better to serve a few years in their own country." What Denis Prokhorov's mother said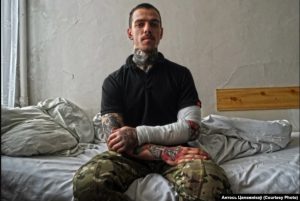 Denis Prokhorov, aka Denis Kit, moved to Ukraine back in 2015, aged 18. He already understood that the fate of Ukraine would also depend on Belarus. He had a history of fighting in the Donbas. Denis joined the Azov regiment and became a physical training instructor, then he took a refresher course and became a tactical training instructor. In 2015, Denis Prokhorov fought near Marinka, Donetsk region, as part of the volunteer tactical group "Belarus", and in 2018 he received Ukrainian citizenship.
In February 2022, Denis went back to the front again. On March 3, he took part in the battle for Bucha near Vorzel. "We were an infantry force of 40 men, without equipment. We marched to Bucha on foot, entrenched in the town of Vorzel and waited there near the Villa San Marino Hotel. We hoped for a small column of enemy equipment, which we would eliminate. Russian forces were larger than ours, and the enemy aimed more than 70 pieces of equipment at us infantrymen who had only grenade launchers and machine guns," Denis recalled. He lost a comrade in that battle. "I was with a guy who was getting worse and worse. His tourniquets were tightened, but he was getting worse, I understood that he was losing blood. I took his hand and said: squeeze hard. I could tell by the grip how much life he had in him".
Denis Prokhorov was wounded by shrapnel in the war. "My hand was wounded, and I could not hold a submachine gun properly, so I took the guy wounded in the leg and helped him walk. An X-ray showed that my arm had three shrapnel at the hospital. Doctors took one out and the other two they couldn't and told me to live with them if they didn't interfere. Now everything seems to be OK," the young man said. He is still in Ukraine, where he trains volunteers for the Kastus Kalinouski battalion. Like other fighters, Denis intends to fight to victory.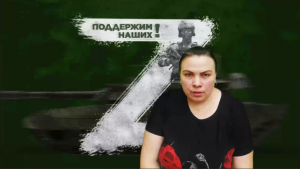 On April 15, the Belarusian security forces attempted to pressure Denis, posting a video with his mother. In the video, recorded near the background with the letter Z, a woman asks her son to return to the country and serve time. "I am the mother of Prokhorov Denis, fighting now in Ukraine, in AFU. I disapprove of my son's actions on the Ukrainian side, the actions he commits, fighting in a foreign country. For you to come back, Denis, we are waiting for you. It is better to serve a few years in your own country than kill people."
A propagandist and employee of the state channel ONT, Igor Tur, said that Denis Prokhorov's mother was "not thrilled at the prospect of publishing the appeal," but agreed when she was shown "the toughest videos from and about her son."
Action in Warsaw ended with health problems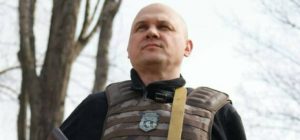 Vadzim Kabanchuk, 47, from Babruisk, was previously an activist in Belarus, one of the founders of the "Zubr" movement, the sports and patriotic organization "Kraj", a member of Malady Front and the BChD. He spent several months in prison in 1997 and left for Ukraine in 2014, after the Maidan. "I understood there would be war when I left Belarus in 2014. I only got the timing wrong because I thought full-scale fighting, particularly for Kyiv, would start as early as 2014. After Ilovaysk and what the Russians did to the Ukrainian army there, which was not very combat-ready at the time, I thought they would go to Kyiv. Therefore, we were preparing here, studying, and buying equipment, and I was not eager to go to Donbas right away," the volunteer said.
Until 2017, Vadzim Kabanchuk fought in Donbas. Then he had a few years of peaceful life in the Cherkasy region. And on February 24, this year, the volunteer was awakened by the war. "I woke up around 8:30, went out to the kitchen and heard on the radio that rockets were already being fired. Then we quickly packed our bags and drove to Kyiv. My wife, who is Ukrainian, also volunteered at the front," the activist said, admitting that he was expecting military action. During the first days of the war, he found himself in Vasylkiv, where an airfield and a military academy were shelled. Then Mezhigorie and Vyshgorod followed. Later the fighter ended up in Kyiv, where he took up tasks as part of Kastus Kalinouski's battalion.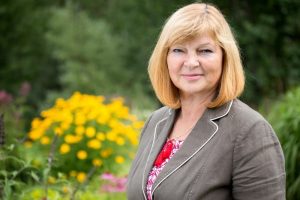 Vadzim's mother, Taisia Kabanchuk, is also a BChD activist. She has been detained, fined and repressed more than once in Belarus. In 2017, for example, she was abducted from her home in Minsk before Volya Day. In 2018, on Volha Day, she served two days in a temporary detention centre. Because of the repression, Taisia was forced to go to Warsaw, where she participated in a rally on March 25, this year, on Freedom Day. In the middle of the action, unidentified people wearing caps and masks attacked another activist. When Taisia tried to stand up for him, she was insulted with foul language. The woman filed a police report, but afterwards her blood pressure went up, and she fell ill.
The illegitimate authorities understand: the volunteers fighting in the Kastus Kalinouski battalion are dangerous to Lukashenka. After all, the brave Belarusians directly stated that after the end of the war in Ukraine, they would become the backbone of the army to liberate Belarus. That is why the law enforcers do not hesitate to pressurise even the mothers of these men. We wish both the lads and their relatives the courage and a speedy return to a free Belarus without Lukashenko.