Today Denis lives in Lithuania. Three countries have become his home countries: Belarus, Italy and Lithuania. It is a truly amazing story.
Denis was born in Belarus. His mother died when he was 8 months old and his father died when he was 5 years old. Denis was placed in an orphanage for a year, after which a family from Italy took him in.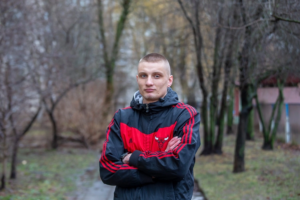 However, when Denis grew up, he returned to Belarus, where he enrolled in a cadet school. He served two years there, but never connected his life with the security forces.
In August 2020, he took an active part in protests against falsified presidential elections in Belarus. On 10 August he was wounded by a rubber bullet in Pushkin Square in Minsk – he has had a scar on his side ever since. However, he then managed to evade the Belarusian security forces.
On 4 October of the same year, Denis was arrested and spent 13 days in the remand prison in Okrestina lane. Then he was charged under Article 342 part 1 of the Criminal Code ("Organization and preparation of actions that grossly violate public order, or active participation in them").
Then, after the trial, he spent six months in a penal colony. After another six months, he was able to leave Belarus for Lithuania, where he now lives, awaiting for the status of political refugee.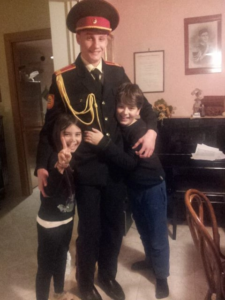 – Tell us briefly, please, how and where you studied.
– I got into the Minsk Regional Cadet School in the town of Slutsk. I got into the cadet school, as they say, in a very simple way. I was still in a foster family at the time, we had a little disagreement with them. It happened so that in order to get rid of that family in some simple way, I wanted to go to a school somewhere. Say, a cadet school. All the paperwork went through, and I got into the cadet school literally in the blink of an eye. As an orphan I passed without any exams. I just passed the psychological tests, passed the physical tests and that was it. My whole life in the cadet school was two years. I proved myself very well there exactly in life in the school, because in the first year I started studying well, I actively participated in sports events everywhere, and in different kind of performances. After the first year, I was promoted to the rank of Senior Vice Cadet. Apart from that, I was a deputy platoon leader in our platoon. By the way, the first year we went to military exercises for about two weeks to a neighbouring military unit. I kind of got a little bit interested in that. I was like, "Well, that's it. I'll finish cadet school and then I'll go somewhere else". That is, even then I wanted to tie my life to the military.
– Tell me, which department was this cadet school from?
– It was a state educational institution.
– I know that the police have their own cadets, the military has its own cadets.
– There are Suvorov schools, there are cadet schools. There are schools of the Ministry of Internal Affairs and the Ministry of Emergency Situations. In other words, these are four different spheres and structures. After Suvorov School, you can safely go to be in the military, but you already get a rank there (private, officer and all that goes with it). In cadet schools it is simply, as they say, a sort of small offshoot of Suvorov schools, but it also involves gaining ranks.
– So, you get ranks?
– Yes. You start out as an ordinary cadet. But if you start to get very well involved in the life of the school, then, apart from that, you start to receive some rewards. Either ranks or some kind of discharge. In other words, everything had to go through the life of the school. My second year was very memorable because we participated in various events (KVN and everything else) during our second year. And then after my sophomore year I got the highest rank that we could get at that time. It was the rank of "Senior Vice Cadet". Then, we had our first and only cadet ball at that time in winter… I'll tell you honestly, at first there was information that Alexander Lukashenka was going to come to us. But then it turned out (he was Prime Minister at the time) that Batura came to us for the cadet ball (note: Denis is mistaken. Boris Batura was Deputy Prime Minister of Belarus in 1999-2000). It was the most stellar event at our college. Eventually, we started having such cadet balls – as I understand from the people I talk to – every winter. After the second year, I could no longer continue studying there because I was diagnosed with grade II scoliosis. I was told that I couldn't continue at the college and that I could only go elsewhere and that was it.
– What civilian qualifications were you given there?
– There wasn't a civilian specialty there at the time when I studied. Maybe they do now, but I don't know about it specifically. However, after having completed four years there, you could already easily decide where you wanted to go: either to the Military Academy, or to the Ministry of Emergency Situations, or to the Ministry of the Interior. Or you can follow the civilian line somewhere else.
– So, it was like high school?
– Yes, it was like high school.
– So, do graduates of your cadet schools have any preferential treatment when applying to 'power' institutions?
– Yes, of course. By the way, we got benefits in our second year when the law came out that if you, for example, finish your whole academic year with the grade seven (7), if your average grade is 7.0 for the overall year, then you can simply be blessed to pass. Without any exams, without a CT, without anything, just physical tests, standards – that's it, and you pass.
– I see. How did it work out for you?
– For me, unfortunately, things turned out very sadly. After my second year, I had to leave, because I developed scoliosis, which made it impossible for me to continue. I had a great desire to join either the military intelligence service or the border guards, because I was very good at school. But I was very keen and wanted to join this structure. Unfortunately, it didn't work out.
– I see. And how was ideology presented to you at your institution? Were there any specifics?
– The ideology, well, what was there?! Well, roughly speaking…
– The president, the state?
– No, there wasn't any emphasis on that. We were much more involved in all military training. Every day there were marches, so we had an hour of marching practice. That is, something concrete like preparation for military life. There was more emphasis on that. More physical activity. We used to go to the military range that was near us, to hone some shooting skills, to hone some strength training skills. They trained us more to become military men.
Even if, roughly speaking, a person realizes that the military is not his thing, he simply, in the end, says: "Well, why should I learn it and why should I do it? I'll just go and enroll in some university somewhere else". Still, even if he didn't want to do it, he was kind of, roughly speaking, forced to do it. You have to do it, because you are likely to go to study somewhere else as a military man. Those who aspired to military life, they got more indulgences. Even the director and all the people we had in the military, they paid more attention to such people, than to those who didn't want to devote their lives to the military. That is, we were trained to become men and to become military men.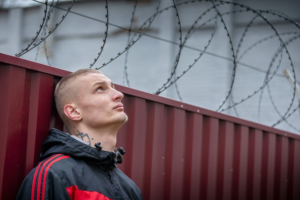 – Do you regret or not about the time spent there?
– You know, to a certain extent I do, because, after all, I'm very observant, I talk to a lot of graduates, someone we studied together – and they followed the military career, military activities: someone joined the police, someone went to the Emergency Ministry, someone to the Military Academy in general. I communicate with these people, and they just say to me, when they find out that I was in prison for all the protests, "So, why did you need all that? You see, it didn't work out anyway!". Or something like that. I say to that man, "Do you remember when we were just sitting at each other's desk, helping each other, and now you're telling me that I'm such-and-such bad person". When you say that, the person reacts a little differently, he starts, roughly speaking, slinging mud at you down from head to toe, making a bad person out of you. I managed to take the good out of that period, two years, I can say thank you to the cadet school for making a man out of me.
– Tell me, when Lukashenko goes away, when this nightmare comes to an end, when there is a new Belarus, would you like to build on the experience you have gained to make a career in the law enforcement agencies? Would you be interested?
– I'll be honest, yes, if there was such an opportunity – of course! I still have a desire to go to either border guard or the intelligence, because it's very interesting for me, especially military intelligence. Everything there is to be taken from it, some winter hiking, reconnaissance. It was all interesting to me and still is. If the regime falls and it all starts all over again, of course I would like it.
– Tell me, are you the only one from your course who took part in the protests and decided to break with the system or not?
– To be honest, I don't know about that. I know about myself that, yes, I came out to express my opinion, but I have not asked the others who I am in contact with. Maybe some have protested, maybe not. I don't have any specific information.
– Would you like to go back to Belarus when the regime falls and there is a legitimate government?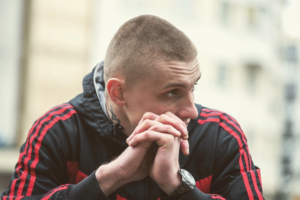 – To be honest, yes, of course, I would like to. You see, I would like it anyway. If we speak about the experience of those people who, roughly speaking, came out against us and beat us, they are the people who have been in the system with Lukashenka for their whole life. When you realize that this regime no longer exists, you have to find new people, take over and do everything from the beginning and do what the security forces should really do – not beat up, but actually take the side of the people and protect them – of course I would really like that. I hope that these words that I am about to say will reach everyone.
The security forces we have now are not defending the people. They are simply trying to survive so that the regime does not fall. They are ready to cling to it all, and right now they are clinging to it. However, once it's all just gone, it will be the time for a new structure to be built, new law and order units to be recruited. I personally hope, I believe that when a certain situation starts in the country, and people come out against the regime again, the law enforcement will stand up and come out with the people. That it will not be like it happened in 2020, when half of the law enforcement agencies, even the military, did not want to take to the streets with the people.