Lithuanian politicians, public figures and representatives of the Belarusian diaspora participated in that action, held in front of the embassy of Belarus in Lithuania.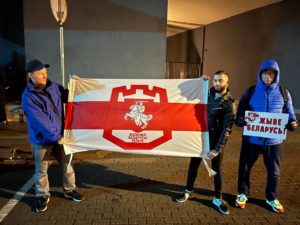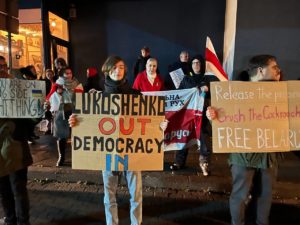 At the beginning of November, a school teacher with Lithuanian citizenship, Jelena Cimbalist, was detained in Belarus on trumped-up charges of extremism.
As Olga Karach, the director of the Belarusian human rights organization International Centre for Civil Initiatives OUR HOUSE, said during the protest action, the detention of Jelena Cimbalist is another act of pressure on Lithuania exhorted by Lukashenka.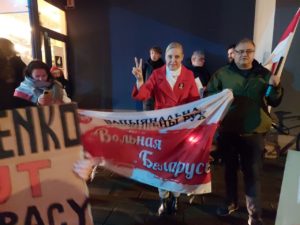 "The Belarusian regime is looking for means to pressurize Lithuania, because Lithuania takes a principled stand, and Aliaksandr Lukashenka wants to throw it off its course and force it to negotiate by all means. In this case we should call things by their proper names: Jelena Cimbalist has been taken hostage by the Belarusian regime to blackmail Lithuania."
Also, during her speech, Olga Karach talked about closure of Lithuanian schools, militarization of children and mass-scale repression against teachers in Belarus.
For more details on the repression against teachers follow this link to the monitoring report of Our House.
Participants of the protest demanded to free the Lithuanian teacher Jelena Cimbalist and all other political prisoners, stop the torture and, most importantly, hold new, free and fair elections in Belarus.