Twice a week, rehearsals of Svitanak family folk group take palce in the office of Our House. Children and adults learn about the traditional Belarusian culture: ceremonies, traditions, customs and costumes.
Meetings of Svitanak are interesting and fascinating both for children and adults. Through songs, games, fun, teasers, counting rhymes, spells and fairy tales they learn and preserve their ethnic Belarusian customs and traditions,
During the classes they master Belarusian folk songs and dances. The participants reincarnate into different characters and perform different parts. All that helps improve their psychological and emotional health. So, we might call it a sort of an art-therapy through Belarusian traditional folklore.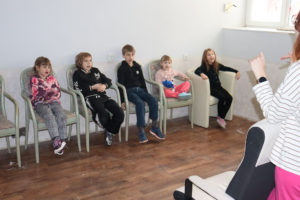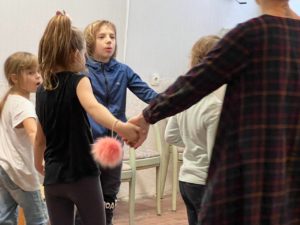 Of course, every age group has its own peculiarities of the repertoire, but they all make part of the Belarusian national traditional culture!
Svitanak family folk group participates in the cultural life of Vilnius with theatre productions, songs and dances; it has been invited to different festivals.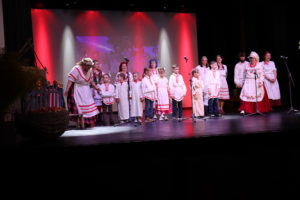 Our House will be happy to meet all those who wish to join the process of learning our roots and traditions!