Language, traditions, respect for cultural heritage –  brought the participants of the III Belarusian Folklore Festival «Ancient Belarus»-2022 together. Due to the  continued repression of the Lukashenko regime against everything national, such celebration acquire a new sound.
The cozy hall of the culture center «New Vilnius» hospitably opened its doors for the amateurs of Belarusian folk traditions and welcomed them with national costumes, folk songs and old dances. The creativity of festival participants really warmed the souls of those who came to the festival.  Furthermore, the festival became the best acquaintance with Belarusian culture.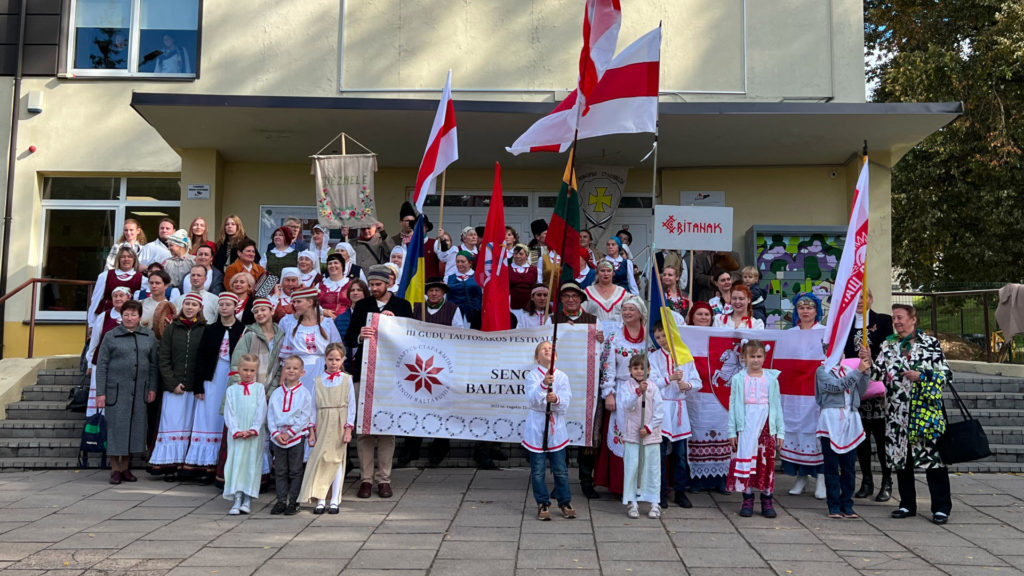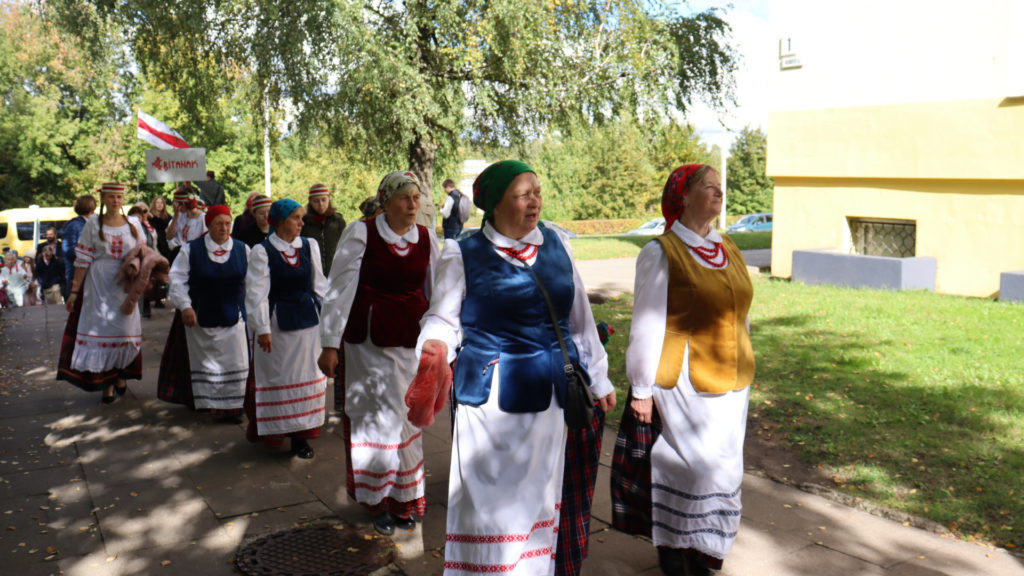 The festival native atmosphere was created by folklore groups from Lithuania «Yaznyale», «Turgelyanka», Ensemble «Lyanok» of Vilnius Belarusian Grammar School named after Frantsysk Skaryna, Folk Dance Club «Oira», Family Folklore Ensemble «Svitanak» supported by «Our House», and guests from Poland – groups «Zemerva» and «Asochniki». Every visitor could enjoy wholly by belarusian song, native language and the beauty of traditional choreography.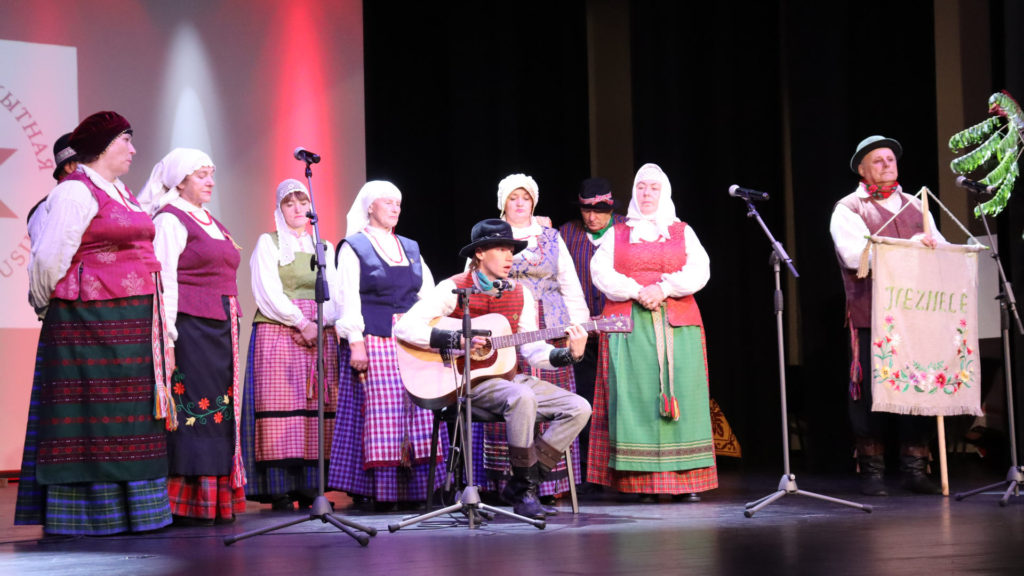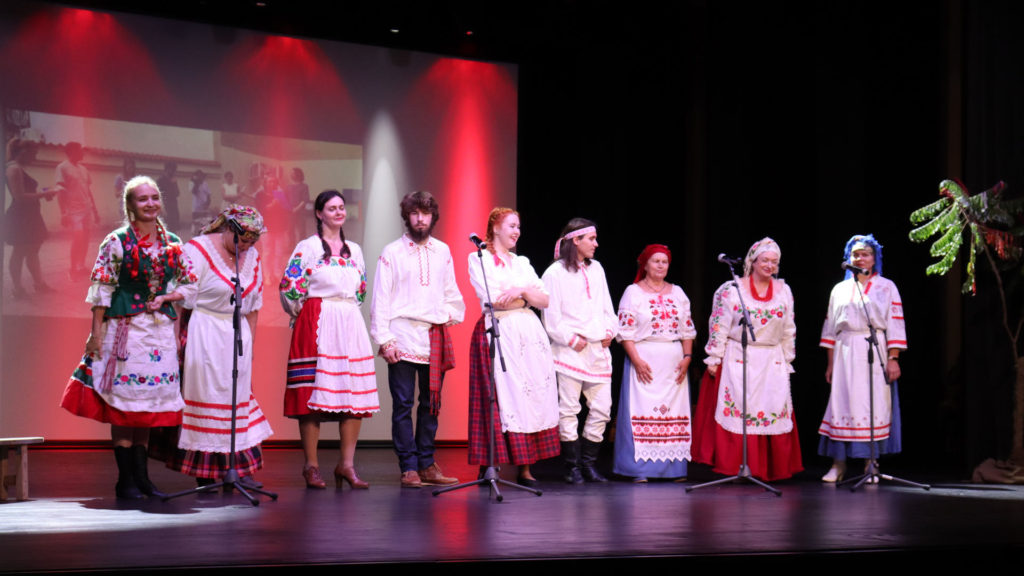 It is very encouraging that not only the older generation is fond of folk traditions, but also the younger one.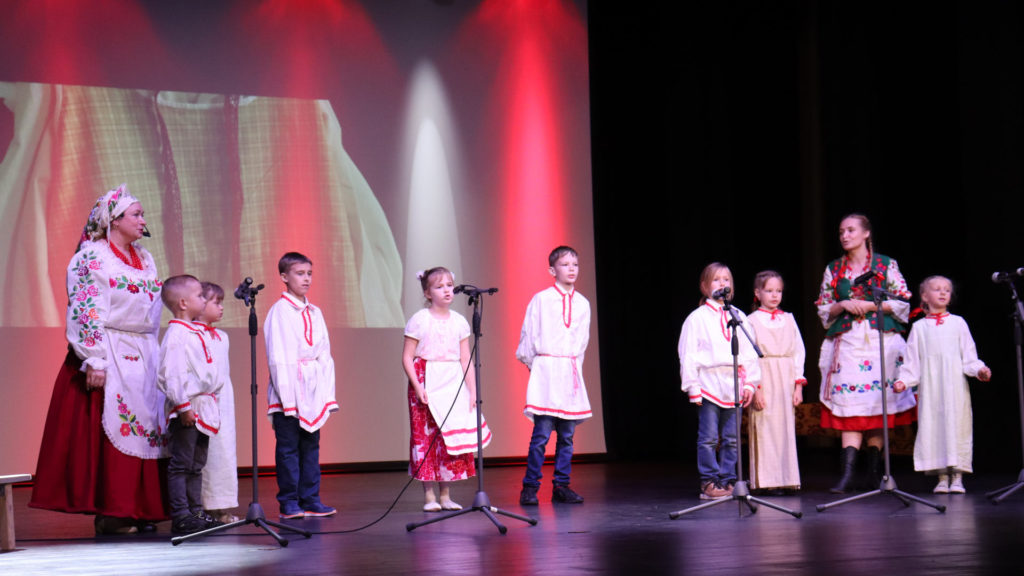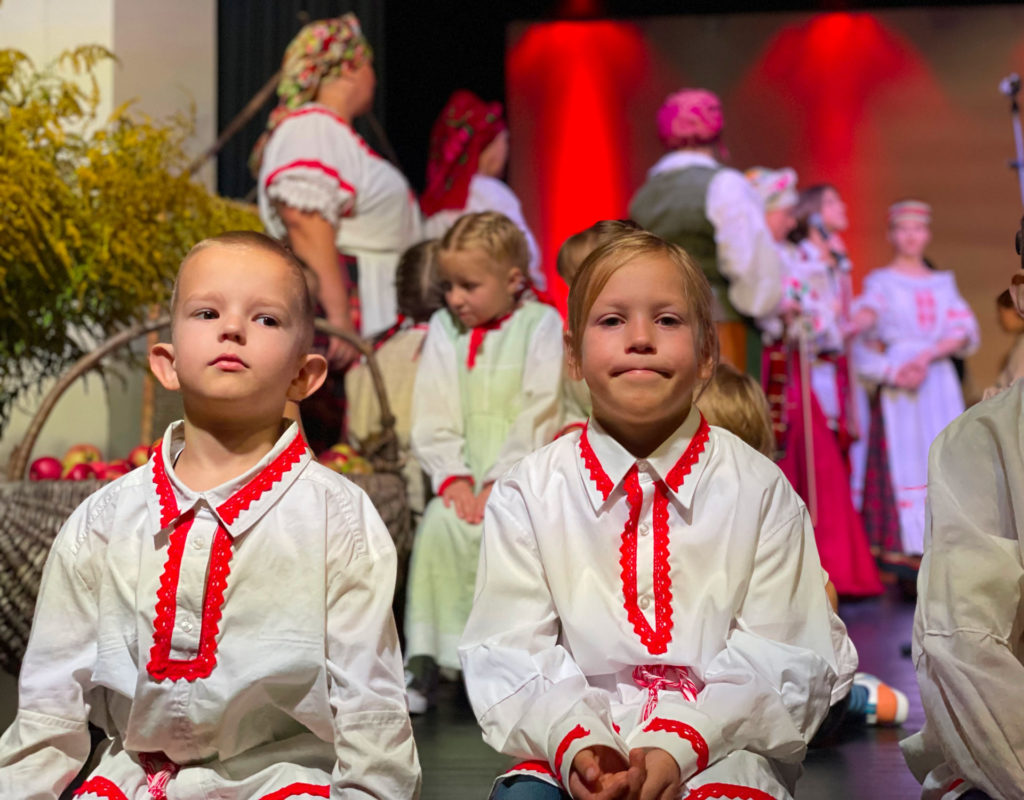 Despite the current severe time, the belarusian folklore festival «Ancient Belarus» carries on a tradition  started  in November 2019. Precisely at that time the first performance was held in the gymnasium «Zharos» (New Vilnius) with the permission of its director Dmitry Popov. One festival objective  is not only to introduce people to the Belarusian traditional culture and folklore, but also to activate the Belarusian community in Vilnius: to help rediscovering the roots, recalling traditions and promoting them.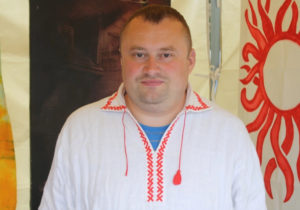 «This year's festival is probably more important than ever,» said Ales Adamkovich, chairman of the Society of Belarusian Culture in Lithuania.
«Thus, in view of the escalating political situation as a result of Russia's military aggression against Ukraine, the Belarusians have been thrown out of the European civilization; full-scale russification is taking place in the country. So now it is very important to help the Belarusians first and foremost refunding their historical memory, feeling pride for their origins and their roots, showing to other nationalities that Belarusians are not Russians.»
The festival brought together not only different generations, but also the belarussian tradition-bearers from different countries.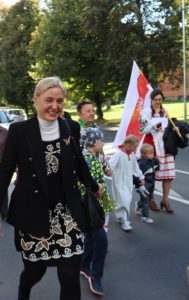 «Nowadays Belarusians are scattered worldwide; Basically Belarus now resembles the play «Scattered Nest» by our famous writer Yanka Kupala,» notes with sadness Olga Karach, a Belarusian politician, public figure, human rights activist, director of the International Center for Civil Initiatives «Our House». «And, so, we can come home and rebuild that nest together, we have to preserve our culture, our identity, our language. This should be a priority task for the  foreseeable future.Yes, there is a war going on, but there are certain things that cannot be forgotten. We should provide the broader framework for the future in order to see Belarus not only a democratic country, but also an independent one. And such folklore groups today preserve the national heritage despite of Lukashenka regime efforts on further deterioration. In future these people would return home and be the basis for the restoration of Belarusian culture in our new Belarus.»