On April 20, 2023, the Tikhanovskaya's representative for constitutional reform and parliamentary cooperation Anatoly Lebedko spread fake information on his channel that supposedly Belarusian human rights organization Our House,  one of the largest Belarusian organizations helping Ukrainian and Belarusian refugees in Lithuania, had put an ultimatum to the Seimas to exclude Belarusians from the discriminatory law and threatened mass riots in Lithuania starting on April 23, 2023.
A screen of this post can be seen here: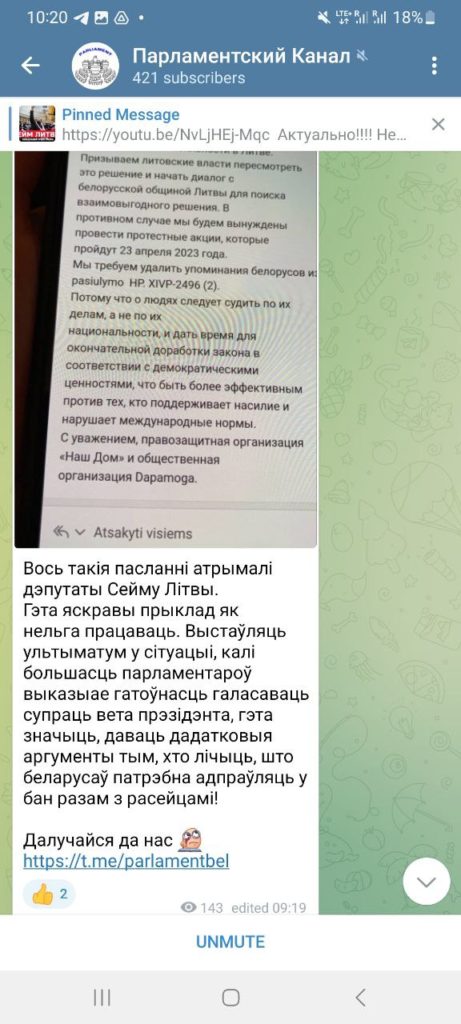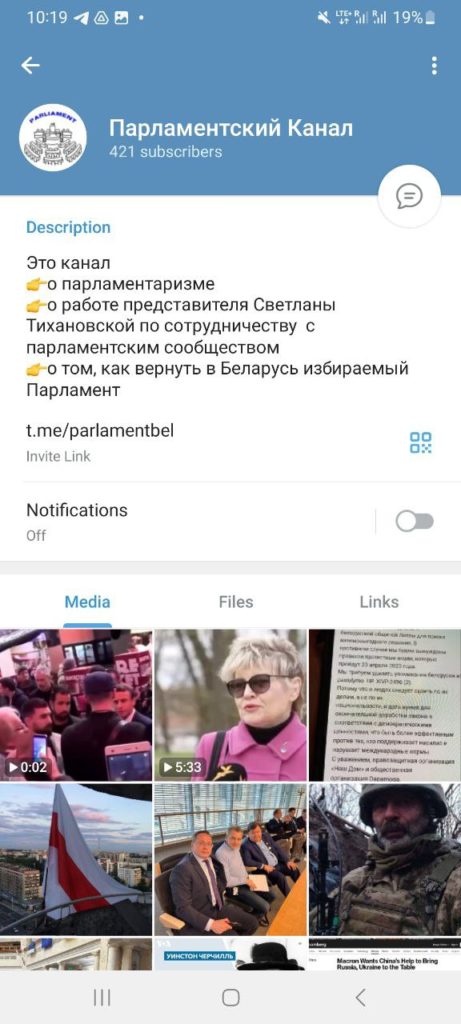 We consider it unacceptable that Svetlana Tikhanovska's HQ is spreading fake information about Our House on its channels, including the Parliamentary Channel.
The ultimatum is fake because:
The ultimatum letter is written in Russian. Our House always addresses the Seimas exclusively in the state language, which in Lithuania is Lithuanian one, because we respect the laws of the country that hosts us.
One more thing indicates that this appeal is a fake: this letter is not signed. The head of Our House, Olga Karach, always signs her appeals to the Sejm with her verified electronic signature.
We demand that all Svetlana Tihanovskaya's structures immediately stop spreading fake information about Our House on Svetlana Tihanovskaya's affiliated channels and apologise publicly for spreading fakes against us.
We urge all of our partners to carefully double-check any information about Our House's activities, especially if it is disseminated by representatives of Svetlana Tikhanovskaya's headquarters, her affiliated media and structures, as well as the human rights organisation Freedom House.