Vereinigung für Vernetzung und Partizipation e.V. from Berlin (The Association for Networking and Participation) reports on their website about impressions from their trip to Vilnius. We also would like to share them with you.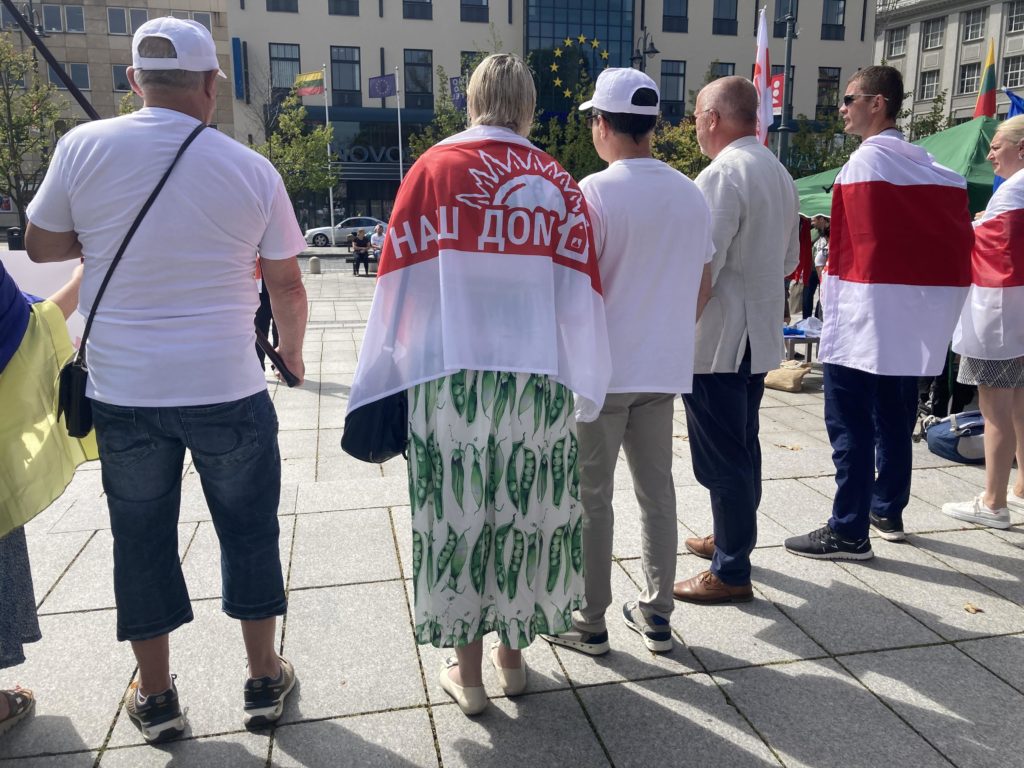 Last day, big program: We visited a solidarity action, went on a city tour, took part in an intense workshop on campaign planning and celebrated Vitali's birthday. And we are received medals of honor.
Solidarity with Belarus
Sunday started with some informal organisational activities, signing accommodation contracts and collecting petrol receipts from Our House. After this we piled into the car and headed into Vilnius for an action in solidarity with Belarus.
Around 15 people stood in a square in Vilnius holding the pre soviet white red white flag of Belarus, we were also given a flag to hold. This is an action that takes place every Sunday to try and make sure the public does not forget about the problems going on there. It had also been the birthday of a politician currently in prison in Belarus three days before, so many participants were wearing t-shirts which said "free Mikalaj Statkevich".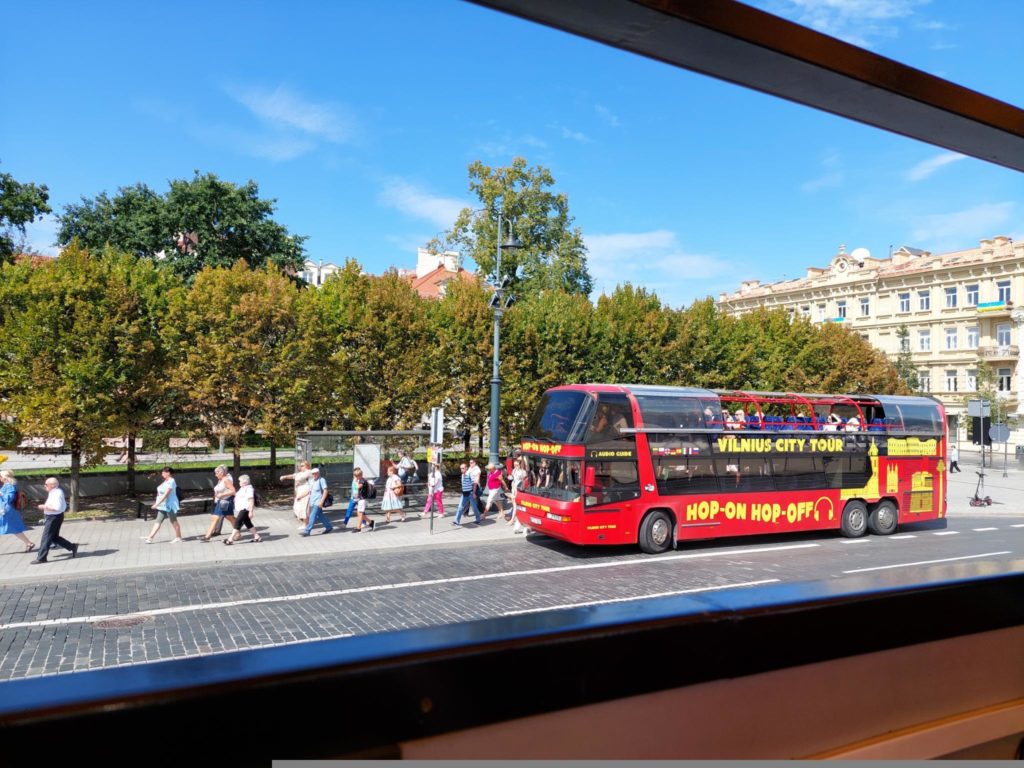 After this we were treated to an open top bus Tour of Vilnius where we could rest our legs for 20 minutes and listen to some interesting facts about the city.
Campaign workshop
After a quick lunch back in the accommodation, we started to plan a campaign for Our House. We started by listing goals, tasks and events to try and find a campaign goal.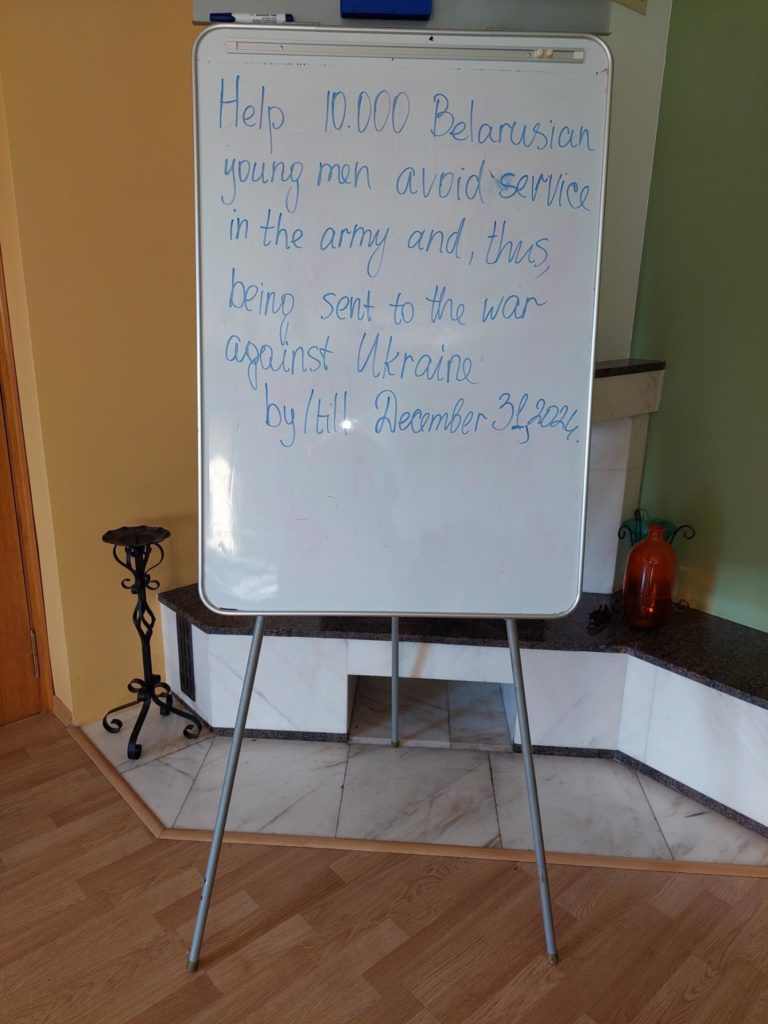 We settled on the goal "Help 10,000 Belarusian young men avoid service in the army and thus being sent to the war against Ukraine by December 31st, 2024." We then brainstormed what the main hindrances would be to achieve this goal.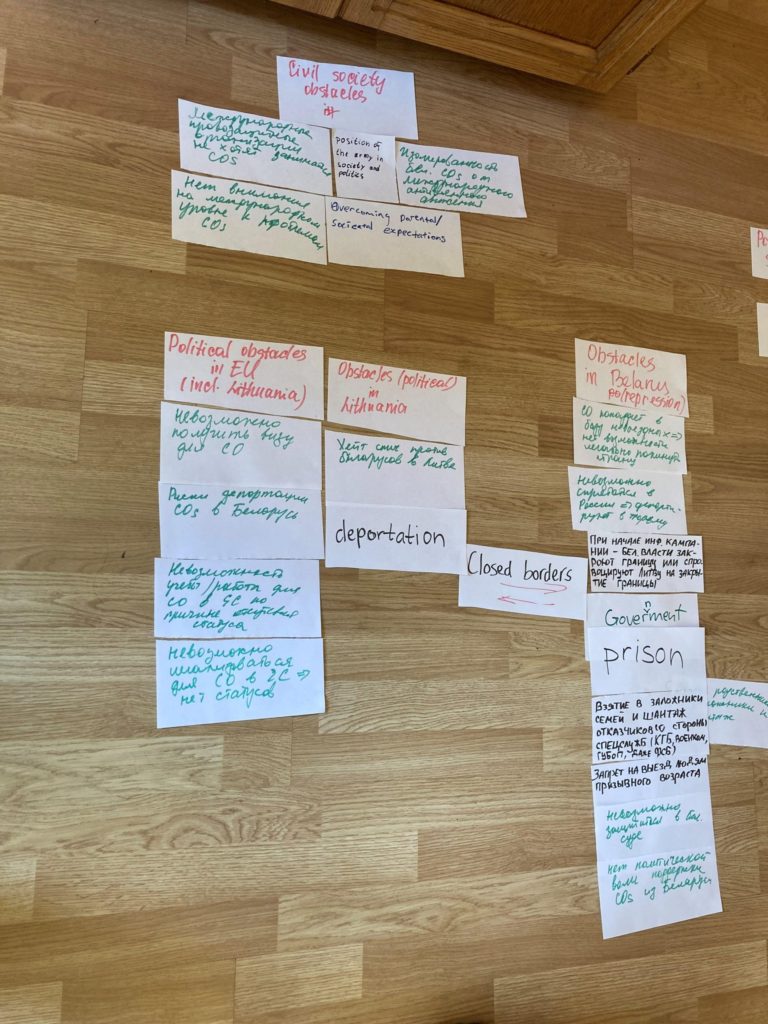 Two big problems for people from Belarus who refuse military service are the closed borders and the danger of ending up in prison in Belarus. But even if they managed to get out of the country there are problems like getting asylum.
We then thought who could help us overcome these problems, and who from these groups already supports our goal.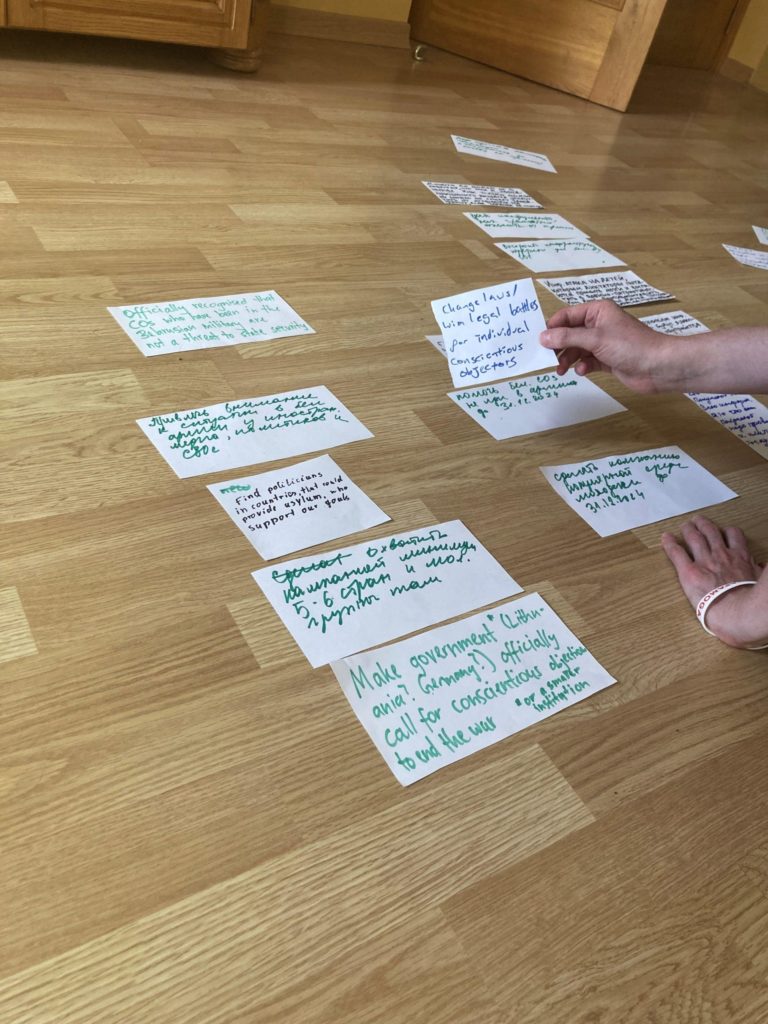 Especially with the problem of asylum for conscientious objectors, it would be possible for politicians to help. An important step where they can help is to change the laws so that conscientious objectors from Belarus can get asylum.
The last point was then to think how to get the people who do not yet support us to support us. The first step is to raise awareness of the issue in countries such as Germany. For this, more media presence for the topic could be created.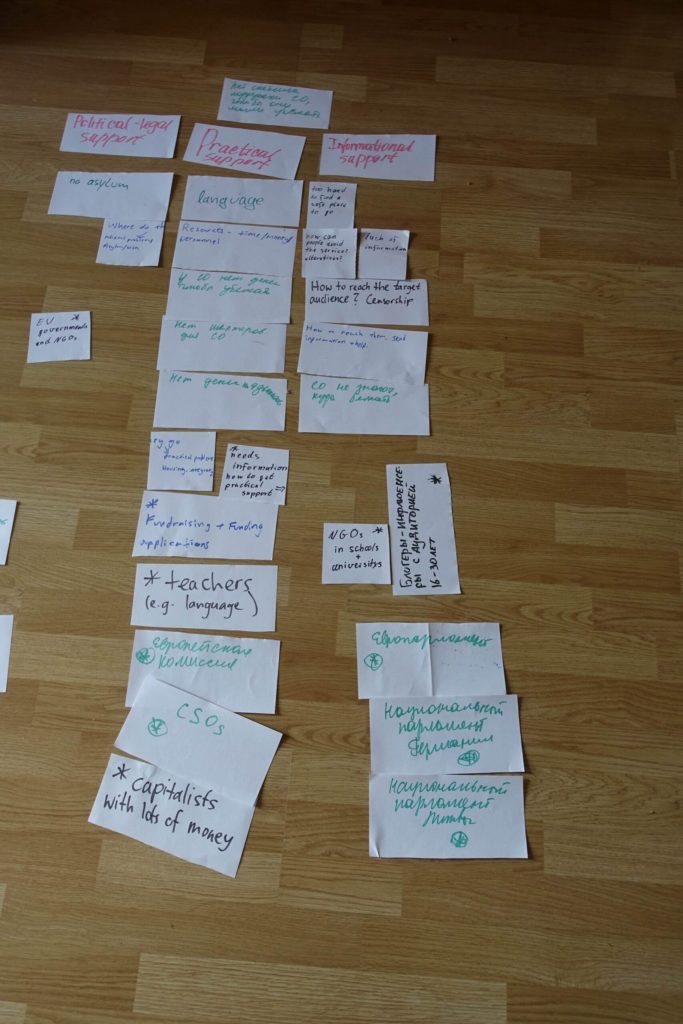 Three points seemed most important to us in the end. However, they don't really fit into our campaign planning, but we don't want to withhold them: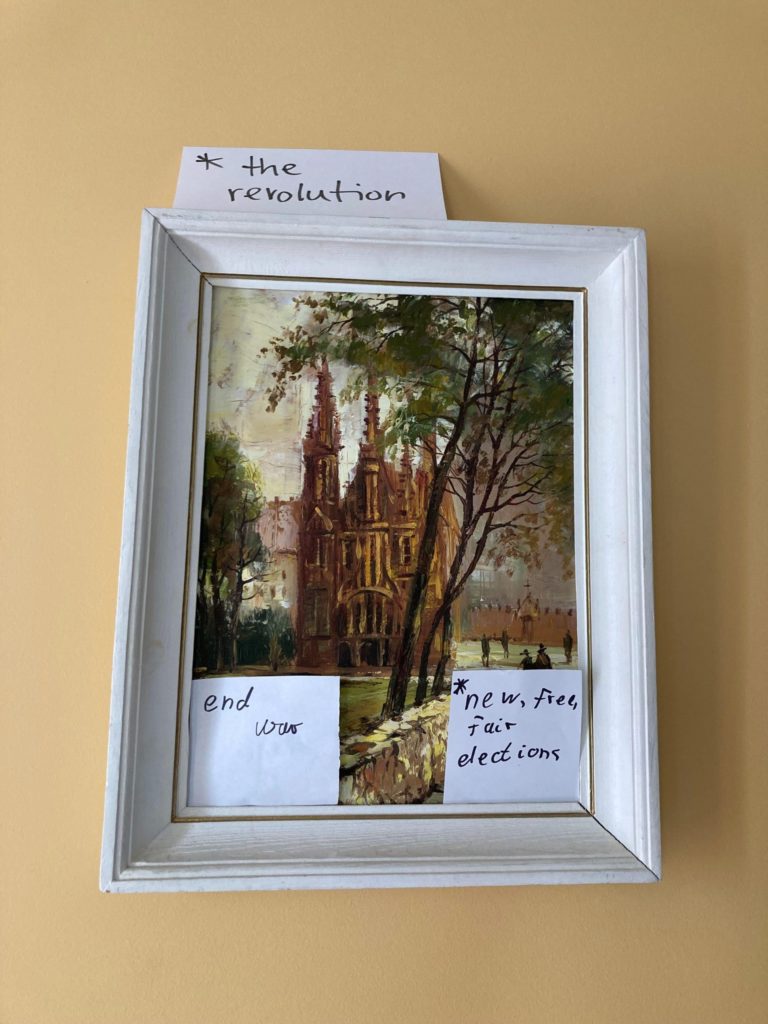 Birthday and saying goodbye
To end the day we celebrated the birthday of Vitali, one of the conscientious objectors in Our House, with a barbecue.
Our House also thanked us for our visit and presented us with medals which said "our house, our partners".