Gennadij Kazakevich,

the First Deputy Minister of Internal Affairs

, 

threatens to execute the peaceful demonstrators by firing squad

Yesterday, a video message from the First Deputy Minister of Internal Affairs Kazakevich appeared in the official media stating that according to the radicalization of the protests, police officers and soldiers of the internal troops will use military weapons against protesters.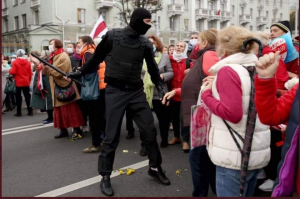 It became clear why yesterday the security forces were especially brutal when dispersing and detaining protesters. They hoped to provoke people to violence and thus create an image of peacekeepers for themselves.
According to updated data, more than 500 people were detained yesterday, many were injured, dozens were taken by ambulances from the detain centers, the exact lists of victims are still being specified.
In Minsk, during the arrest of a journalist who covered the march, retirees threw flowers at security officials. Apparently, this is the "radicalization of the protest" about which Kazakevich spoke.
At the same time, the authorities canceled public transport stops where there is a march of pensioners, and closed metro stations.
The fact that the regime has no boundaries and no intentions for a real dialogue is confirmed with yesterday's actions:
Security officials used flash bangs and pepper gas to disperse the retirees' march in Minsk.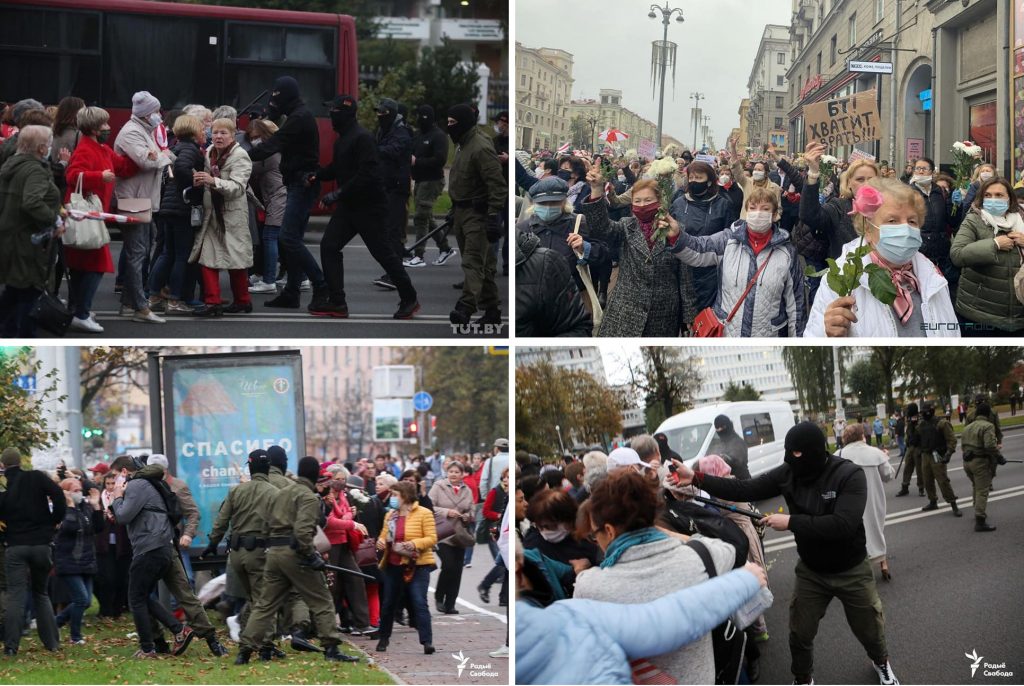 Even elderly participants of the march were brutally detained in Grodno yesterday.

In the photo, Artyom Domrachev, brother of Daria Domracheva, was beaten by the security forces simply because he was in the wrong place at the wrong time.

However, Belarusians continue to insist on the peaceful nature of the protest. Today, in response to yesterday's atrocities, a march of retirees took place in many cities of the country.