On Wednesday, February 10, Mothers 328 said goodbye to Marina Chepko, an activist, loving mother, and a wonderful woman. She was waiting for her son from the prison – because in 2018 he was given an enormous term under Article 328 – 11 years and 7 months. Forces didn't let Milad say goodbye to his mother…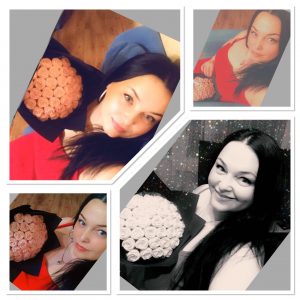 Marina Chepko had a mother, a teenage son, a business, an apartment, a summer house and a hobby – fitness classes. She divorced her husband, but maintained a warm relationship with him. There was a faith between her and her son, Milad helped his mother in everything. And suddenly he was caught for drugs at the first time – and the court given him a two-year suspended sentence, promising that he would be jailed anyway.
– My apartment was searched five times without the permission of the prosecutor, they never found anything, – Marina told. – For some reason, the police think: if you broke the law once, you should be jailed. There is no desire to carry out preventive work. This is most likely due to bonuses and promotions for the police officers.
Milad was 17 years old, when he was accused of organizing a drug trafficking group. There were no evidence presented during the court and the guy did not admit his guilt. 40-year-old Marina, who did not believe that her son could be a leader of the group of people several years older, had no choice but to fight. Milad was sentenced under Part 4 of Article 328. The verdict did not correspond to the materials of the case, maybe, it was made by the order of one of the employees from the Ministry of Internal Affairs.
After her son was convicted, she became an activist in the Mother 328 movement.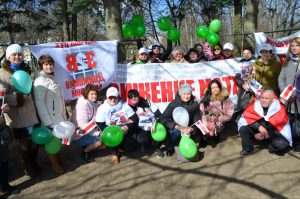 On April 27, 2018, she joined the hunger strike in the camp of the movement participants in the village of Ostrov, Pukhovichi district. Another 11 women went on hunger strike with her. Their main demands were a meeting with Alyaksandr Lukashenka and a revision of articles on drug use.
On May 2, they were invited to a meet at the Presidential Administration – but after talking with Natalya Kochanova, the requirements were not carried out.
– In the prison where my son is, they already know about our actions. The son asked in a letter if this was true. While I was not at home, I asked my mother to answer briefly: «I will write later. You should know that your mother stands up for you». He will understand everything, – said Marina in an interview.
In September 2018, thanks to the Our House and Olga Karach, the movement "Children-328" appeared. There were only mothers of minor children gathered. Marina began to take an active part.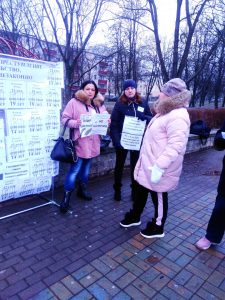 With other mothers Marina wrote appeals, visited meets with officials, participated in picket rallies, and was always in the forefront.
She repeatedly noted: young people have nothing to live on, they are not paid big salaries, and the prospect of working for a penny does not attract. Therefore, they grab onto such an easy job, even illegal, thinking they will not be caught.
– But teenagers are not dealers – all dealers are abroad, no one knows their names or their appearance. And why are children in prison then? Youth is our future, but what will happen to the guys who will be released in 15 years? If an ordinary person cannot find a job here, then what will they do after the jail? Now we are building a country of convicts, and soon we will get a country of homeless people, – said the activist.
In 2021, Marina was not destined to continue the fight. On January 18 she wrote the last post on Facebook.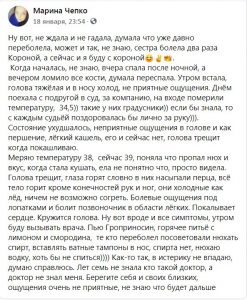 After a hard coronavirus, she developed a stroke, and she fell into a coma, from which she never came out.
On February 9, activists of the movement filed a petition with the Department of Corrections for Milad Nasser to be allowed to say goodbye to his mother. However, the last meeting of mother and son did not take place.
"Our House" expresses condolences to Marina's family and friends, wishes strength and courage to her comrades-in-arms who have suffered from such a heavy loss.