Materials about pressure on activists and public figures have been published on our website more than once. But there are women in our country who willy-nilly had to become activists – these are "Mothers-328". When their children became the victims of punishers, the Belarusians decided to do everything to save and protect them. The State responded to these attempts with repression. On the eve of Mother's Day, we will tell you what the mothers of children imprisoned under Article 328 are going through.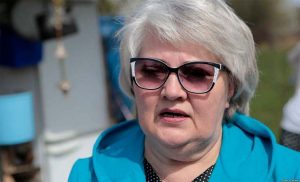 In 2013, even before the "Mothers-328" association creation, Maxim, Larisa Zhigar's son, was sentenced to eight years in prison. In 2012, Maxim and his friend wandered into a field of wild cannabis and decided to pick some to dry and smoke later. Maxim's friend, who smoked "weed" with him, handed him over to the police – and soon, a search was in the apartment of the Zhigar family. Maxim got detained. Later, the guy said: the staff of the temporary detention centre, where he was brought, beat him upon admission. Maxim became accused not only of possession but also of selling drugs. Blackmailed by the possibility of house arrest, Maxim confessed to this. As a result, he received the longest sentence from a group of friends. Immediately after the trial, Larisa Zhigar was dismissed from the main department of the National Bank of the Republic of Belarus in the Grodno region. She began to write applications to government agencies regarding her son's case, but everywhere she got letters without any information. Former colleagues helped to contact the journalist. He became interested in the drug sentences situation in Belarus and has listened to the stories of several other mothers whose children ended up in prison under Article 328 of the Criminal Code. At the same time, the idea of creating an association "Mothers-328" was born, which will fight for the mitigation of punishments for narcotic articles.
However, already in 2015, it became clear that the authorities did not like this idea. The state-owned "Lidskaya Gazeta" published material not only with caustic criticism but also with insults to mothers and their children, as well as accusations of their political game. The author of the material, Yevgeny Orekhvo, called people convicted under article 328 criminals, saying that they "sow death" and do not deserve leniency. And he even accused the mothers of slander.
"And then the parents of notorious scoundrels appear with tears in their eyes. And, without shame, they call out loud: parents, unite. It is difficult for a parent on the other side of the barricades to understand these tears. To unite to protect their bad guys, say 10-15 years in prison, is too much for lost sheep or even innocent ones because, according to their common belief, the police completely fabricates criminal cases against their innocent kids. And they are helped to spread this brazen appeal only by the opposition media, some even broadcasting in Belarus contrary to the requirements of the Belarusian legislation," the journalist stated.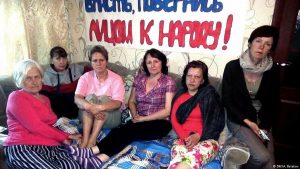 However, "Mothers-328" still began active activity. They wrote appeals, demanded meetings with officials and Lukashenka, held pickets. As soon as the activities of the association became noticeable, the authorities began to strangle him. On April 27, 2018, "Mothers-328" began a hunger strike to demand the punishment mitigation under Article 328, criminal cases revision and amnesty. 13 activists joined the hunger strike – and while they were waiting for the authorities to respond to their demands, the state media launched an information campaign against them. "They are trying to turn public opinion against us, to make us allegedly the mothers of drug dealers. They want to present that our children are drug addicts who sell death. At the same time, no one, of course, delves into the affairs of each of us. We will now also write appeals to both the Supreme Court and the Prosecutor General's Office. That is, we are trying to fend off this whole machine, which for some reason turned away from us in the opposite direction," campaign activist Tatiana Kanevskaya said.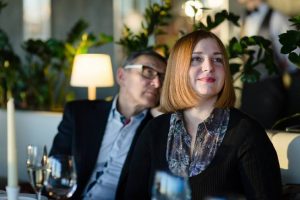 On May 23, 2019, police opened a criminal case against the activist Marina Matsulevich. The woman was suspected of insulting an official (Article 369 of the Criminal Code) – she wrote a comment to the employees of the prosecutor's office. There was a search in Marina's house, during which police seized a laptop and a mobile phone. Marina refused to testify against herself.
The woman fought for the revision of her son's case. He was in custody under Article 328 and talked about inconsistencies and violations in the case. In 2018, she participated in a hunger strike near the walls of the pre-trial detention centre on Volodarsky Street in Minsk and stated that she intends to seek punishment for the investigator and prosecutor's employees because of mistakes in the work of which her son is behind bars. She said that she had received confirmation that there were errors in the documents, which law enforcement officers considered insignificant.
In June 2019, "Mothers-328" gathered in the village of Ostrov in the Pukhovichi district and went on a hunger strike. The principal demand of the mothers was a meeting with Lukashenka, which they tried to achieve back in 2018. They also demanded to amend article 328 and review the criminal cases of those already convicted under this article. Doctors and psychologists monitored the women's health. When one of the participants, Svetlana Vitkovskaya, decided to go home to Brest on the way to a stop in Druzhny village, police officers detained her. She spent more than four hours in the Svisloch police station. A 61-year-old woman joined the "Mothers-328" movement when her son got a term for drug distribution. All the money and things were seized from the family, even those that Svetlana earned herself. As a result, she was left without means of livelihood.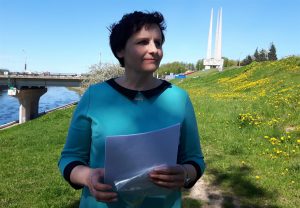 "Mothers-328", as it turned out, it is impossible to run for deputies. In 2019, such a story happened to the Vitebsk representative of the movement Natalia Sharipo. In the group "Mothers-328", she defended her son, who received 14 years in prison. In the colony, Natalia's son was put in a punishment cell for more than 30 days, lost short-term visits. The woman claims that there are a lot of inconsistencies and questions in her son's case, and 14 years under article 328 is too long. In 2019, running for deputy, she collected 1.5 thousand signatures for her nomination, but the commission found among the data those that "do not correspond to reality". Allegedly, the commission members went around the apartments indicated in the signature sheets and checked whether they voted for Natalia there.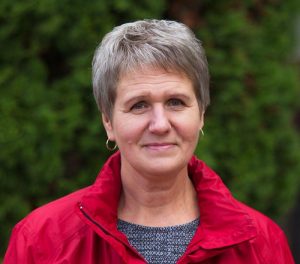 The same story happened with the activist from Gomel Tatiana Kanevskaya, who is now a political prisoner. Her son Alexander got sentenced to 8 years in 2017 for mediation in marijuana purchase. Then, the term was reduced to 5 years. The woman joined the fight for her son – and almost immediately faced repression. In 2018, they tried to fire her from her job. In 2019, when her election program of a candidate for the deputy was published, the state newspaper criticized the main theses. The author was outraged that the candidate tried to draw public attention to the long terms for minors for drugs. At an election rally, an old woman took Tatiana's microphone away from her hands. The woman did not become a deputy. In 2020, Tatiana did not get in the Gomel Regional Election Commission – and then she became a confidant of Svetlana Tikhanovskaya. On August 6, 2020, Tatiana was detained and charged under part 2 of Article 293 of the Criminal Code (organization of mass riots). Allegedly, she planned to seize the executive committee as part of a group of people. Tatiana was an accredited observer at the polling station – but she never started her duties due to detention. On May 4, 2021, the court sentenced Tatiana to 6 years in prison.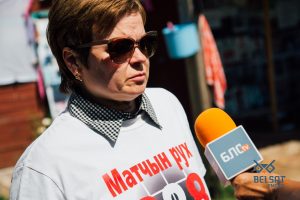 On May 11, 2020, the activist of "Mothers-328", Inna Dzhumova, was sentenced to 3 days of arrest. Inna's son Anton is serving a six-year sentence in prison. Inna hasn't seen him for several years and can't even talk to him on the phone. The woman said that her son had lost a lot of weight. Inna was arrested in her apartment and spent three days behind bars. All this time, she was sitting in a punishment cell, where it was cold, and they didn't even give her a blanket to keep warm. Her hearing was held in Mogilev, along with the trials of people detained for supposedly participating in an unauthorized mass event – a failed meeting with blogger Sergey Tsikhanousky. He planned to come to Bobruisk, but the arrival did not take place because of detention. At the trial, the prosecutor couldn't prove Inna Dzhumova's guilt. But she was not acquitted, and three days of imprisonment were counted as punishment.
After the elections, "Mothers-328" found themselves in double danger: during the crisis in the country, they must work much more carefully so as not to leave their children and orphans without relatives. Brave women continue to support the guys who ended up in prison for fabricated cases and became free labour for the illegitimate president. "Our House" continues to help 328 children, support mothers and write about it. We hope that the activists of the mother movement will be able to hug their children very shortly.