In Belarus, the illegitimate government strongly encourages women to give birth to as many children as possible. On the pages of state newspapers, mothers with many children receive respect and honour, awards and gratitude. Mothers with many children (or not many children) were under pressure because they spoke out against Lukashenka. This material is dedicated to mothers who have become the enemy of an illegitimate dictator.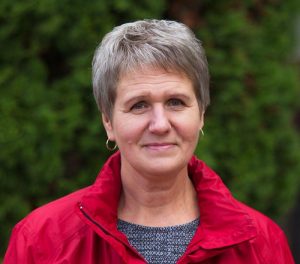 On August 6, 2020, Tatiana Kanevskaya, a mother of four children, an activist of the Mothers-328 movement and a confidant of Svetlana Tsikhanouskaya, was detained. Tatiana initiated a hunger strike of mothers whose children received sentences for drugs. She was charged under part 2 of Article 293 of the Criminal Code (participation in mass riots) and article 292 of the Criminal Code (seizure of buildings). On May 4, 2021, Tatiana got sentenced to 6 years of imprisonment. Since November 2021, Tatiana has spent 30 days in a punishment cell. Until March 2022, the woman will be in a chamber-type room for violations. Tatiana was transferred from the Homel colony to the Mogilev remand jail. Dmitry, Tatiana's son, is also serving a sentence in prison. He was tried under article 131 (incitement to enmity or discord) and sentenced to 3 years in custody. Another son of the woman, Alexey, was twice sentenced to 15 days under an administrative article.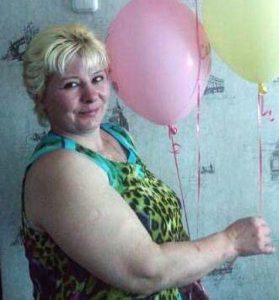 On August 10, 2020, the mother of three daughters, Pinsk citizen Elena Movshuk was detained. Elena and her husband Sergei were in the city centre when the confrontation between riot police and civilians began there. The couple failed to escape from the pursuit of the security forces, and they were detained. Sergei was released after 17 hours, but Elena was not. In custody, the woman was beaten, lost weight and became ill. On April 30, 2021, Elena was sentenced to 6 years in prison under part 2 of Article 293 of the Criminal Code (participation in mass riots). Due to being imprisoned, Elena Movshuk did not see her grandchildren, who were born after her detention. Elena's younger daughters went to a shelter. In a phone call from the colony in early January 2022, Elena Movshuk informed her relatives that the colony administration used physical and psychological violence against her. The political prisoner was deprived of all broadcasts and visits with relatives. She regularly receives punishments and is in a depressed psychological state.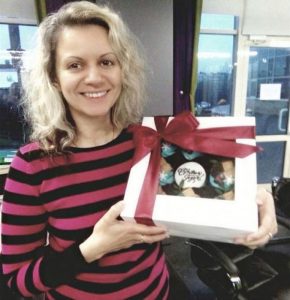 On September 25, 2020, the mother of three minor children, Anna Sungurova, was detained. Before her arrest, Anna worked as a manager at a furniture company and was a volunteer. After the protests in August 2020, Anna helped the protesters to reach home. She also picked up by car detainees released from the detention centre on the Akrestsina. Anna was charged under part 2 of Article 342 of the Criminal Code (repeated violation of the procedure for organizing or holding mass events). According to the prosecution, on August 10 and 11, Sungurova obstructed the normal functioning of enterprises and transport in Minsk, was in the crowd, loudly clapped her hands. Anna pleaded not guilty. On April 20, 2021, Anna was sentenced to three years of restriction of liberty without being sent to an open-type correctional institution. Her youngest daughter was told that her mother was on a business trip.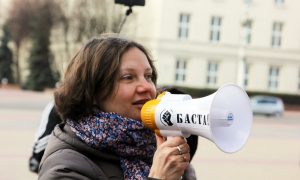 On January 3, 2021, Brest resident Polina Sharendo-Panasyuk, a public activist, was detained. The security forces broke down the doors in her apartment, conducted an inspection, confiscated several things, and Polina herself was detained and taken to the temporary detention centre in handcuffs. She was charged under articles 364 (violence or threat of violence against an employee of the internal affairs bodies), 369 (insulting a representative of the authorities) and 368 of the Criminal Code (insulting Lukashenka). During her imprisonment, the woman was placed in the punishment cell several times, she complained of psychological and physical pressure. On June 9, 2021, Polina was sentenced to two years in prison. In the colony, the pressure was exerted on her, transfers were refused. At the beginning of December 2021, Polina had already been placed in a detention centre five times since August. At the end of the year, Polina spent 15 days in the punishment cell, and then she was placed in a cell-type room until March 18.
On February 17, 2021, Ekaterina Sazonova, a mother of many children, was tried in Smolevichi. According to the investigation materials, the woman published offensive messages against the Minister of Internal Affairs Ivan Kubrakov in one of the Telegram channels. The woman has three children, and two of them are minors. She is on maternity leave to care for a child. Ekaterina was tried under Article 369 of the Criminal Code (insulting a representative of the authorities). She was sentenced to 1.5 years of restriction of freedom without being sent to an open-type correctional institution.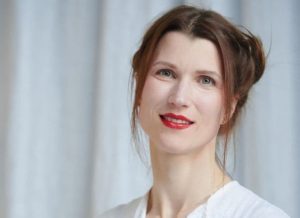 On March 18, 2021, Olga Zolotar, a mother of five children and a Belarusian-speaking activist from the agro-town of Zhdanovichi, Minsk district, was detained. Olga was an observer at the elections in 2020. After the elections, the mother of many children continued her social activities: she became a volunteer near the temporary detention centre on Akrestsina, helped people in various ways and organized tea parties for the residents of the agro-town. She was detained three times until March 2021. During interrogations with the investigator, Olga pointed out the facts of torture three times. In the first days in the pre-trial detention centre, she had a lot of bruises and injuries on her body. Olga was charged under articles 361-1 of the Criminal Code (creation of an extremist formation or participation in it) and 342 of the Criminal Code (organization and preparation of actions grossly violating public order, or active participation in them). Punitive psychiatry was used against Olga — the woman spent two weeks in the Republican Scientific and Practical Centre of Mental Health in July 2021. On December 3, 2021, a mother with many children was sentenced to 4 years in prison.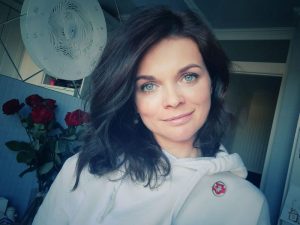 On May 19, 2021, blogger Olga Tokarchuk was detained. The apartment, where she was living with her husband and two minor children, was searched. At that time, she was already in the status of a suspect under two articles of the Criminal Code: Article 391 of the Criminal Code (insulting a judge) and article 188 of the Criminal Code (slander). She was tried several times. In conclusion, Olga Tokarchuk was charged under Article 342 of the Criminal Code (organization and preparation of actions that grossly violate public order or active participation in them). In conclusion, Olga went on a hunger strike after she was placed in a punishment cell for allegedly poor cleaning of the cell. Although, the woman could not remove it for health reasons. She had an attack of hypertension and sat down on the bed. At that time, the guards came in and said that she was violating the regime. On December 20, 2021, Olga was sentenced to 1.5 years in prison.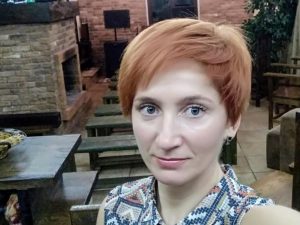 On July 8, 2021, an activist from Borovlyany, Maria Voitovich, a mother of three minor children, was detained. Maria participated in all the significant social events of the village. On June 3, 2021, she met with the Council of the Republic of the National Assembly Chairman Natalia Kochanova. She voiced the problems of the village: the shortage of schools, kindergartens and polyclinics, traffic safety and the actual ban from 2020 on the territory of the Village Council of local assemblies of residents. Natalia Kochanova promised to resolve the issues, but Maria Voitovich did not receive a written answer. The security forces came to the woman more than once because her house was bright with a red stripe, but everything was done with warnings. When forces again broke into the house, they demanded to record a penitential video and threatened to take their son to the receiver-distributor. The KGB asked Maria if she was a member of a group of civil self-defence detachments, whether she knew about terrorist attacks, and learned about local activists. Maria spent several days in the temporary detention centre on Akrestsina. After that, he and his family left the country.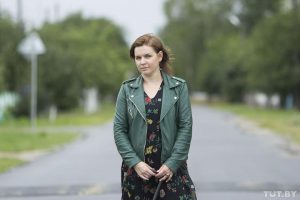 On September 3, 2021, it became known that a criminal case on defamation of Lukashenka got opened against the mother of Victoria Onokhova-Zhuravleva from Pruzhan, who is raising 13 children with her husband. Before that, on February 8, 2021, Victoria called the direct line of the first deputy chairman of the district executive committee, Tatiana Vorobyova, and asked what regulations define and regulate the use of white and red colours in everyday life. She was told that the use of flowers is not prohibited, but if there are other factors, it may be considered an unauthorized picket. Victoria was not satisfied with the answer received during the telephone conversation: there were no references to legislation in it. The mother of many children appealed to the regional executive committee. However, she did not receive an answer there either. Then she sued. But the court found that the Brest Regional Executive Committee and the Pruzhansky district executive Committee did not violate Victoria's rights, including the right to receive the requested information. A criminal case was opened against Victoria for comment under the news about Gennady Shutov's death in a local chat. They came to the house with a search. They took tablets, phones, a GoPro camera and an electronic key for the tax service.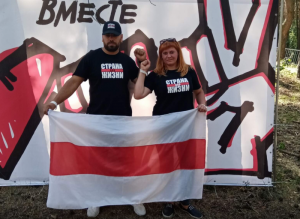 On October 13, 2021, Yulia Laptanovich, a mother of three minor children from Pruzhany, was detained. Yulia and her husband Igor were accused in the "round dance case" in Brest. The judge sentenced Yulia to three years of restriction of freedom without referral to an open-type correctional institution. Igor went to the colony for 2.5 years. A few months later, Yulia's house was searched, after which she was detained as part of a new criminal case. She was charged under articles 361-2 of the Criminal Code (financing of extremist activities) and 203-1 of the Criminal Code (illegal actions concerning information about private life and personal data). Left without her husband, taken to jail in March 2021, Yulia was forced to collect her children to school alone. Caring people and parents helped her with this. The woman herself had a small profit from handicrafts. When she was detained and taken to jail, the three children went to their grandmother.
Many mothers were forced to flee persecution with their children. Now, they are in a crucial situation. They do not always have the opportunity to work in low-skilled jobs because children are left alone without supervision. We are convinced that mothers with many children do not deserve persecution and repression. But the illegitimate state does not understand that children, leaving the country with their mothers — out future — will not come here anymore.