Coronavirus is gaining momentum in Belarus, but there are no more doctors. Doctors, as well as representatives of other professions, showed unprecedented solidarity in 2020. They protested against the Lukashenka regime. As a result, many of them found themselves under administrative arrest, lost their jobs and had to leave the country. We want to tell you about doctors who can't work under their profession in Belarus after the repressions.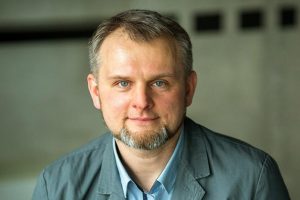 On November 16, 2020, Andrei Vitushko, a pediatric resuscitator, was dismissed from the Republican Scientific and Practical Center "Mother and Child". In August, his family participated in protests. Then Andrei's 16-year-old son, Miron, was detained by security forces in the centre of Minsk and taken away in an unknown direction. Andrey and his wife Kristina went to look for their son and got also detained. And in November, the centre administration did not extend a contract with a resuscitator with 20 years of experience. After that, Andrey Vitushko managed to get a job at сhildren's Hospital No. 3.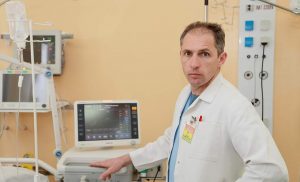 In December 2020, Valery Lyshchik, head of the Department of Anesthesiology and Resuscitation No. 3 of the Grodno University Clinic, resigned. He worked here for 12 years. In August 2020, Valery spoke at a protest rally about the actual situation with the coronavirus. Then, the Grodno doctor resigned from the state trade union. In the fall of 2020, police detained the specialist at one of the protests in Grodno. In early December, he found out that his contract was not being renewed. Valery began working as a regular doctor. But in December, he decided to move to Poland for a job with a higher salary.
On December 30, 2020, a gynaecologist from Lida, 55-year-old Irina Zdota, went on strike. On August 10, 2020, she went out into the city and saw riot police detaining peaceful protesters. Irina began filming what was happening on video, and then she felt like somebody pushed her. When she turned around, she saw the enforcer. "I say, 'What are you doing? You can see that I'm standing here alone. I have grandchildren already. And you're hitting me." What I saw then on the streets, what I felt myself, was a shock to me. And on August 11, I was already standing in the women's solidarity chain," the doctor later recalled. On October 25, 2020, she was detained at a protest action – she spent almost a day in custody. In November, the district executive committee asked the medical centre management to dismiss Irina. But she disagreed and went on strike at the end of 2020.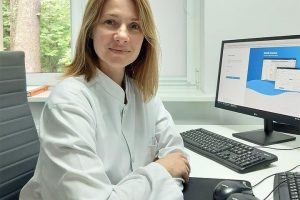 On January 23, 2021, oncologist Nadezhda Petrovskaya, was detained. She worked in a Republican Scientific and Practical Centre of pediatric oncology, haematology and immunology. The head of the centre, Natalia Konoplya, did not forbid subordinates to participate in political activity and did not fire if somebody got arrested. The Ministry of Health advised Natalia to dismiss active doctors and nurses. In November 2020, the Ministry appointed a new head of the centre, and Natalia abandoned her post. Nadezhda Petrovskaya left out of solidarity with Natalia. But she remained working at a private medical centre near which she was detained. Nadezhda had to leave Belarus.
On March 25, 2021, Irina Benkovskaya, a doctor of laboratory diagnostics, was detained in the centre of Minsk. A woman was walking through the city in white and red clothes. After her arrest, she was taken to the Oktyabrsky district police department, where a protocol was drawn up for picketing. Irina got a fine of 2,610 rubles. After that, the woman was fired from polyclinic No. 37.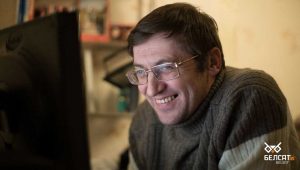 April 2, 2021, was the last working day of the head of the intensive care unit of the Vitebsk Clinical Hospital of Emergency Medical Care Vladimir Martov. Vladimir was one of the first doctors, to tell the truth about the coronavirus in 2020. Then came August, political protests – and then the specialist did not remain silent. In addition, he constantly criticized the hospital management for the level of preparation for working with COVID-19. After Vladimir's dismissal in March, Vitebsk residents began to collect signatures in his defenсe. However, this did not help. Since then, the resuscitator has not been able to find a new job for more than six months, but he is not in a hurry to leave either.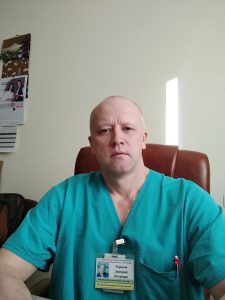 As a sign of solidarity with Vladimir, a surgeon, candidate of medical sciences, Dmitry Kharkov resigned. He headed the department of promising areas of high-tech medical care at the Minsk Scientific and Practical Center for Surgery, Transplantology and Hematology. After learning about Vladimir Martov's dismissal, Dmitry wrote an open letter to the Vitebsk Emergency Hospital. He recalled that Vladimir Martov saved more than one thousand human lives and was one of the first who organizes and provide assistance to patients during the COVID-19 epidemic at a high professional level. "Do you understand that by your decision to extend the contract to Vladimir Martov, you are starting another "doctors' case" directed against dissent, professionalism and the provision of high-quality medical care in the Republic of Belarus?" the Minsk surgeon wondered.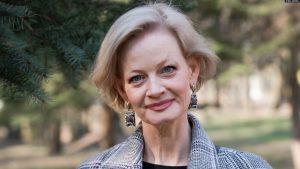 On April 7, 2021, the cardiologist of the Republican Scientific and Practical Center "Mother and Child" Elena Baranova, whose work experience was 25 years, was dismissed. Elena was a volunteer near the temporary detention centre on Okrestina during the first nights of the protests. Elena expressed her attitude to the riot police on Facebook. She said she would never forgive her son, detained in September 2020 for some days. That's why the clinic didn't extend the contract with her. On the same day, Elena was fired from a private medical centre. The cardiologist could not get a job in Belarus – she was not even taken to a private clinic, where she expected to get a job before.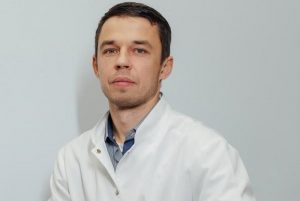 On April 12, 2021, Ruslan Badamshin, a neurologist, was dismissed from the Republican Scientific and Practical Center of Neurology and Neurosurgery. During the protests in Belarus, he was detained several times: in August, in November, in January and in March. Each time the doctor was forced to serve 15 days of arrest. On March 24, 2021, he once again received an administrative sentence. After leaving the detention centre, he immediately left for work, but was late and arrived at 12.00. The administration called a meeting, demanding to explain the reason for his absence from work. The next day Ruslan brought documents from the court and bills from the detention centre as confirmation. In an explanatory note, the neurologist said that after leaving the isolation ward in a strange city, he had no money to get to Minsk and a phone to warn about being late. Ruslan also clarified that the conditions in the temporary detention centre were unbearable: he slept on the floor without underwear and a mattress, had no opportunity to wash and change clothes. But he was still fired for being late.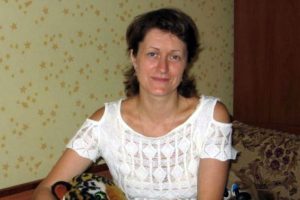 On April 16, 2021, paediatrician Yulia Rafalovich was fired from the Kobrin Central District hospital. In August 2020, she was detained during protests in the district centre when she tried to intercede for an underage girl. On the same day, Yulia's son was detained at the rally. On August 16, 2020, a woman received her first fine for participating in a rally. On March 24, 2021, Yulia Rafalovich was detained in a city park for "distributing white-red-white ribbons and leaflets" and sentenced to 7 days of arrest. The doctor asked to postpone the sentence due to official necessity, but the judge considered no grounds were for it. Yulia's contract was terminated. Even the petition in her defence, signed by 513 Kobrin residents, did not help.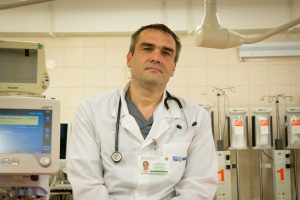 On April 30, 2021, a well-known resuscitator Maxim Ocheretniy was dismissed from the Children's Hospital No. 3 in Minsk. He served as the chief physician of this hospital for two years. The main reason for the dismissal was the signature in support of Viktar Babaryka during the election campaign. Also, he hired two doctors, dismissed from other institutions due to political motives. Also, back in March 2020, Maxim Ocheretniy publicly declared the danger of coronavirus and supported the doctors' appeal to Belarusians with a request to take serious measures to protect against COVID-19. In June 2021, it became known that Maxim Ocheretniy went to work in Ukraine, unable to find an opportunity to treat children in Belarus. In solidarity with Maxim, the orthopaedic traumatologist Rustam Aizatulin left the hospital. His history (and the stories of several other traumatologists) we wrote here. Now he has also left the country.
On May 5, 2021, the chief doctor of the 10th Dental polyclinic of Minsk, Irina Vadeyko, was dismissed. Irina had very little time left before retirement. In her position, she defended the interests of employees, refused to take part in repressions and put pressure on employees. Irina continued to work in the polyclinic but as a regular doctor.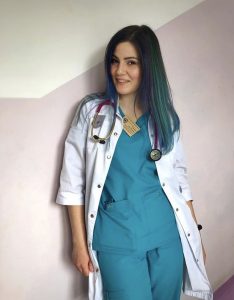 On June 11, 2021, the anesthesiologist-resuscitator of the 5th hospital of Minsk, Nika Syakhovich, god dismissed. During the protests, the girl expressed her civic position on Twitter, and on vacation, she took part in actions and marches. She posted on the Internet a video of the search in the hospital's resident's office, as well as a mocking video with Grigory Azarenok in the subway. On June 25, security forces came to Nika's house, but she did not open the door and left for Ukraine on the same day.
On June 23, 2021, Vladislav Kuznetsov, a neurologist at the central city hospital, was arrested in Zhodino. A doctor is a disabled person of the second group who has an oncological disease. The security forces came for him to his grandmother's apartment. When the woman asked who came, they asked her for the key to the switchboard, and when she opened the door, four security officers burst into the apartment. Vladislav was handcuffed, beaten, and then taken to the police department. The police took all the equipment and phones from the apartment.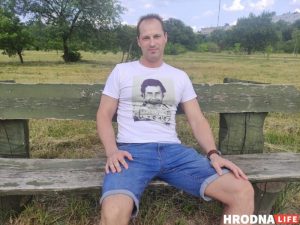 On June 26, 2021, police detained a Grodno anesthesiologist, Denis Ushkevich. They arrested him on the balcony for a sticker with a "Chase". He was first taken to the Oktyabrsky district police department, then brought home and examined there. The police seized the computer and detained the medic for 72 hours. Denis Ushkevich was tried under Article 24.3 of the Administrative Code (disobedience to a lawful order or request of an official in the performance of his official powers). The man received a fine of 870 rubles.
On July 1, 2021, the ambulance paramedic and Belarusian Muay Thai champion, Anastasia Kalashnikova, got dismissed. She worked at the 6th ambulance substation in Minsk. In January, police arrested the girl near the "Pushkinskaya" metro station. She passed by people who were putting lamps at the place of Alexander Taraykovsky's death. The paramedic received a fine of 870 rubles. In addition, Anastasia Kalashnikova published posts on Instagram where she expressed her civic position.
On September 13, 2021, Maria Lepeshkina, an otolaryngologist at the Mogilev Regional Children's Hospital, was detained. According to Telegram channels, Lepeshkina administered the chat "Doctors with the people. Mogilev". Maria spent the whole night in a temporary detention centre. The next day, she was given a fine of 30 basic units in the Mogilev district court for allegedly distributing extremist materials. Maria was also suspended from medical practice.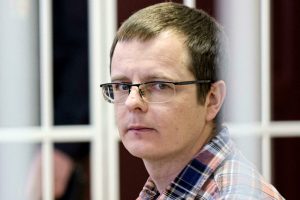 There are also political prisoners among Belarusian doctors. On November 19, 2020, Artem Sorokin, an anesthesiologist at the emergency hospital in Minsk, was detained. He got a charge under part 3 of Article 178 of the Criminal Code for disclosing medical secrets. In the material for TUT.BY Artem provided medical documents refuting the statements of officials that Roman Bondarenko, who died on November 12, 2020, was drunk at the time of the beating. The security forces said that these documents offend Roman's relatives, but the guy's relatives do not consider themselves victims and confirm their authenticity. On March 2, 2021, Artem Sorokin got a sentence of two years in prison and a fine of 1,450 rubles.
The anesthesiologist-resuscitator of the Minsk City Clinical Hospital No. 1, Svyatoslav Udot, was detained in Borovlyany on April 22, 2021. Svyatoslav got accused of putting a sticker "To Belarusians – freedom, to a rat – a basement" on the bench. Also, a criminal case was launched against the doctor under part 1 of Article 339 of the Criminal Code (hooliganism) for the arson of three Tabakerka kiosks in Borovlyany and broken glass in one of them. Svyatoslav Udot said that he caused damage to stalls, as he is an adherent of a healthy lifestyle and opposes smoking. On August 2, 2021, the doctor was sentenced to two years in a general regime colony.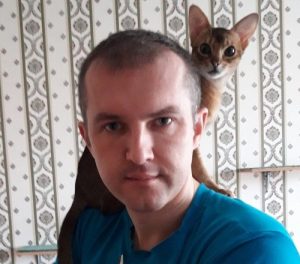 On May 3, 2021, Alexander Telego, a neurologist from Borisov, was detained, who worked in Norilsk, Russia, and flew home on vacation. Last winter, Alexander left in Telegram channels "numerous offensive comments addressed to policemen, prosecutors and courts," the press service of the Ministry of Internal Affairs reported. The neurologist is in the pre-trial detention centre of Grodno prison No. 1.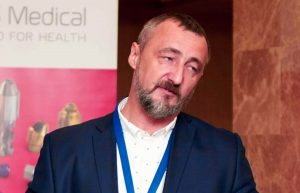 On May 4, 2021, Andrei Lyubetsky, a maxillofacial surgeon at the children's hospital No. 4 in Minsk, who had worked in his speciality for 18 years, was detained. He performed unique plastic surgery for cleft palate and face. Andrei was a volunteer near the insulator on the outskirts. In prison, Andrei got a charge under Article 368 of the Criminal Code (insulting Lukashenka). Andrei's wife, Natalia Lyubetskaya, and their four children had to leave the country. Now Andrei is in jail in Zhodino.
On September 29, 2021, a paediatrician, psychiatrist Natalia Nikitina was detained at the Minsk Center for Child Psychiatry and Psychotherapy. She commented on the Internet after KGB officer Dmitry Fedosyuk and IT specialist Andrei Zeltser deaths in Minsk. A few hours before the arrest, Natalia was fired from her job. Natalia got a charge under articles 369 of the Criminal Code (insulting a representative of the authorities) and 130 of the Criminal Code (incitement to hatred).
The repressions against Belarusian doctors do not stop. Meanwhile, Belarusians need medical help more than ever – the fourth wave of coronavirus is especially cruel to our fellow countrymen. By his actions, Lukashenka deprives the country residents of medical care, expelling the best specialists from hospitals. We believe that all Belarusian doctors who fell out of favour with the dictator will return to their jobs after the victory.