Belarusians are trying to show their anti-war stance and support Ukrainians. Many of them purposely did not leave Ukraine during the war to continue fighting the common enemy of our countries – Putin. And now, Belarusians are fighting both in the regiment of Kastus Kalinovsky and on the volunteer front. And some have stayed in dangerous places to help their neighbours. This week we are talking about heroic Belarusians who did not leave Ukraine but decided to fight the enemy directly.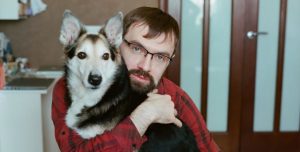 Many Belarusian doctors are now fighting for the lives of Ukrainians on the front line. Doctor Stanislav Solovey is one of them. He used to work as a gynaecologist in the 3rd city clinical hospital in Minsk. But he was detained in November 2020 and arrested for 15 days for participating in solidarity actions, and the country rejected him. Stanislav's contract was not renewed, and he left for Ukraine. The war caught up with him in Odessa. On February 25, he, like other Belarusians in Ukraine, had his bank card blocked because he was a citizen of the aggressor country. Stanislav decided to stay in Ukraine and continue working in a private clinic in Odesa. "Here, you realise that although there is war, there is also resistance. And whoever wants to do you harm is answered. Mentally it is easier to bear," Stanislav said.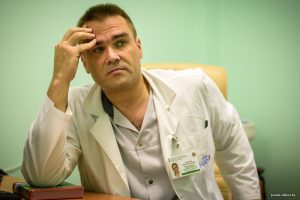 Ten more doctors from Belarus, who left after Lukashenka's repression, work in the same clinic. One of them is Maksim Ocheretni, a Belarussian anesthesiologist-anesthesiologist and the former head doctor of the 3rd children's hospital in Minsk. Maksim worked as a doctor for 20 years. In April 2021, he got fired for political reasons – he hired doctors Andrei Vitushko and Rustam Aizatulin, fired from their previous jobs because of politics. In Odesa, Maksim Ocheretni found work as a paediatric anaesthesiologist-resuscitator. In the early days of the war, he shared a shot from the operating room on social media: "There is an air alert in Odesa. We keep working". Maksim later recalled: "The surgeon said: whoever wants to, go down to the bomb shelter. Everyone stayed put. The air defence chased the enemy planes away. Not a single bomb fell on the city at that moment, but understandably we were all in danger".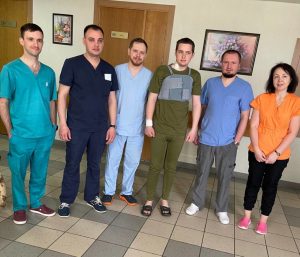 A Belarusian doctor Maksim Pavlovsky moved to Ukraine from Belarus five years ago. Now he works in Kyiv hospital "Feofania". On April 9, he spoke about a complicated operation carried out jointly by Belarusian and Ukrainian doctors. Maksim and his colleagues operated on a serviceman of the Ukrainian Armed Forces who had received a penetrating chest wound with a bullet lodged in the back wall of the heart. Thanks to the professionalism of the international team, the bullet got removed, and the wound got sutured. The operation was done through open-heart surgery. The injured serviceman is now feeling better and is in a hurry to be discharged from the hospital to continue defending Ukraine.
With Maksim Pavlovsky, the Ukrainian soldier was operated on by Dzmitry Harkou, a well-known transplant surgeon. On March 9, 2021, he resigned from the Minsk Scientific and Practical Centre for Surgery, Transplantology and Haematology in solidarity with the doctor Vladimir Martov, dismissed for his public and honest accounts of the coronavirus situation in Belarus. Dzmitry left for Ukraine and took a job as a doctor in a hospital. On March 1, 2022, Dzmitry Harkou, his colleague Maksim Pavlovsky and Ukrainian surgeon-oncologist Oleg Kobzev recorded a video appeal to their Belarusian and Russian colleagues. Medics said they had not left the hospital in Kyiv for five days. They called on doctors in Belarus and Russia to come out to anti-war protests in their countries, "to fight for themselves and the truth."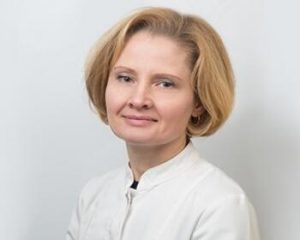 Iryna Sharafanovich, a haematologist from Belarus, also stayed to work in Odesa despite the outbreak of war. Iryna left the hospital in Belarus after the death of Roman Bondarenko. Before the tragedy, Iryna was present in the conversation with the Ministry of Health about the open letter of doctors against violence. The Ministry of Health called the letter a provocation and asked what the doctors lacked. They also threatened to close down the Russian Scientific and Practical Center of Pediatric Hematology Oncology and Immunology, where Iryna worked. The doctor got also detained at protests. She got forced to leave Belarus, and now she fights for the bright future of Ukraine. "The first thing I would like to say is that we are now in a country where brave, kind, independent, and free people live! – she wrote on her Facebook page. – We, Belarusian medics, help the Ukrainians and, if necessary, – the wounded. It is a joy to feel at one with the free people, even though there is war, rockets are exploding, and Ukrainian cities are being shelled. Ukraine is not giving up!!!"
Anna is a medical doctor by training. In August 2020, she was a presidential election observer, and in December 2021, the security forces came to her work, but she was not at her workplace. Later, she found out that she had been dismissed for absenteeism. Two days later, she left the country and decided to take up a job in Kyiv. She was due to start work in mid-March, but war broke out. Anna decided to move to a safer city and chose Lviv. She refused to go abroad: she saw how the Ukrainian army was fighting and how the president Volodymyr Zelensky behaved and understood that she had to stay. In Lviv, she became a volunteer at the local volunteer centre. She practically lives there.
Another Belarusian, Anastasia, came to Kyiv fearing Lukashenko's persecution. She was the administrator of a Telegram channel, later found extremist. She got detained and questioned by the KGB, who visited her flat. In Belarus, she had a job as an internist, and in Kyiv, she is a medic in the territorial defence. Her working day lasts ten hours. She teaches medical care in combat conditions. On March 1, the Belarusian came to the military registration and enlistment office and said she was ready to help. Although she had no experience in military medicine, she began reading books on the subject and watching videos. According to the girl, colleagues were happy to have the Belarusian woman join them. Anastasiya also applied for service in the Armed Forces of Ukraine.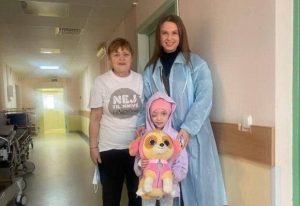 And, of course, we can't but mention the doctors in Belarus, who are fulfilling their medical duty by helping the wounded Ukrainians. On 28 February, Russian occupiers shot up a car carrying civilians in the Kyiv region. Inside was a family trying to leave the area of active hostilities. Only the grandmother and 5-year-old granddaughter survived. They were taken to Belarus by the occupants. The girl was seriously wounded in the head, but thanks to the help of Belarusian doctors, the little Ukrainian managed to survive. Ukrainian diplomats managed to find the little girl with her grandmother and bring her back home. Dmytro Kuleba, Minister of Foreign Affairs of Ukraine, thanked the Belarusian doctors who saved the child and the Belarusian volunteer who accompanied the girl and her grandmother to the border.
We are glad that Belarusian doctors stayed on the front line in Ukraine to help the wounded soldiers of the Ukrainian Armed Forces and ordinary people who need help. We are proud of Belarusians who represent us abroad as a peaceful nation and show the whole world by their example that Belarusians do not support Lukashenko. And we very much hope that we will no longer be regarded as enemies and aggressors – thanks to the efforts of our compatriots.