People with various diseases are almost constantly in Belarusian prisons. Prisoners with tuberculosis live in the penal colony No. 12 in Orsha. Alexey Romanov, a political prisoner with cancer, was sent to Glubokoye penal colony No. 13 for insulting Lukashenka (Article 368 of the Criminal Code) for a year. Thousands of prisoners are HIV-infected, and they are doomed to a slow death. After all, almost no one receives proper treatment in a Belarusian prison.
Long before the 2020 elections, prisoners suffering from illnesses in places of detention were left alone with the pain. In May 2006, Nikolai Tolkach, deputy director of "Bellegpromproekt", was taken to a pre-trial detention centre on Volodarsky Street on charges of attempting to receive a bribe. Ten days before the trial, he was diagnosed with "oncology of the 4th stage". Nikolay Tolkach's condition was rapidly deteriorating, and his wife appealed to the Minsk courts to allow the prisoner to be free, at least for the last days of his life. We want to note that a cancer patient in the 4th stage has a right to release from prison almost everywhere, including in Belarus. But for this, the criminal must be convicted and serve his sentence. However, Nikolai was not released from jail.
In March 2017, Vladimir Gavrilov, sentenced under article 328 of the Criminal Code for five years, was sent to penal colony No. 3. He suffered from bullous emphysema of both lungs and underwent surgery. In 2016, even before entering the colony, Vladimir had a new education in his lungs. Doctors forbade Vladimir physical activity, hypothermia, passive smoking, inhalation of polluted air. However, the man had to work hard in the basement. In the colony, Vladimir began to suffocate, suffer from pain in his lungs, and then part of his chest became numb. In the medical unit, no one paid attention to his symptoms. The man also did not receive medicines. Relatives and human rights activists appealed to the Department of Corrections and demanded an urgent examination of Vladimir Gavrilov to confirm his illness and prescribe the necessary treatment.
Sometimes untimely assistance becomes the cause of death of a prisoner. On May 23, 2019, Andrey Tereshchenko, a 45-year-old resident of Ratomka, who had diabetes mellitus, died in the Minsk pre-trial detention centre. In February 2019, he got convicted of driving under the influence of alcohol. He spent two months in jail and during that time fell into a coma seven times. Prison doctors answered all questions that they could not say anything about Andrei's condition. The prison staff even thought that the prisoner was pretending. Eight days before his death, Andrey got to the hospital of pre-trial detention centre No. 1. According to doctors, he died from sudden bleeding and organ failure.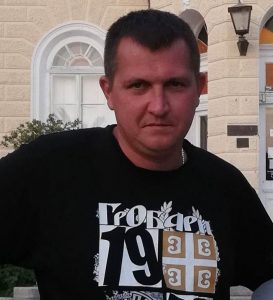 After the 2020 elections, the illegitimate government finally stopped looking at the person sent to jail condition. People got to prison with oncology, mental retardation and diabetes. On December 4, 2020, Dmitry Kulakovsky, a former security officer with diabetes, was detained while trying to leave Belarus. Before the 2020 elections, he worked in the Minsk Factory police department, had professional awards and commendations from the management. However, after the election, he stated that he had not agreed with the authorities and resigned. After that, he got accused of insulting a representative of the officials (Article 369 of the Criminal Code). On January 22, 2021, he received two years of restriction of freedom with a referral to an open-type correctional institution. He got released in the courtroom, and on May 20, 2021, he was detained again for disobeying police officers. Being behind bars, he did not receive the necessary medical care, sat in a cell with terrible conditions of detention to the point that he had to sleep on the floor. It made his legs swell up. Dmitry didn't get vital medicines, and to get help, he swallowed a spoon.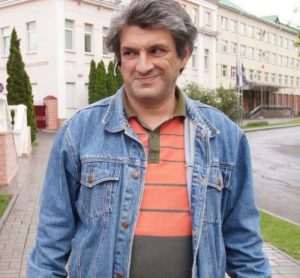 On December 16, 2020, a Gomel activist with cancer, Alexey Romanov, got detained. Alexey participated as a volunteer on Svetlana Tikhanouskaya's pickets. At a picket in Khoiniki on July 28, 2020, a man spoke negatively about Alexander Lukashenko. Police opened a criminal case against him. He got sentenced to one year of imprisonment in a general regime colony. After his release, Alexey said that he was treated well in the penal facility, and his health was also fine. Meanwhile, in colony No. 13, where Alexey was serving time, he had a relapse of the disease. He got treated at the Republican prison hospital.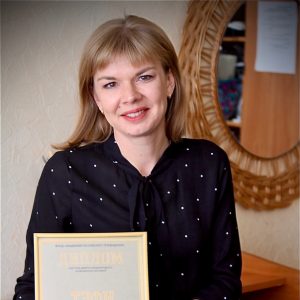 On December 22, 2020, security forces raided the Press Club Belarus organization and detained its employees. Among the detainees was Ksenia Lutskina, a former journalist of the Belteleradiocompany, who left it after the 2020 elections. On August 18, 2021, Press Club Belarus employees were released – all except Ksenia Lutskina. She has a brain tumour – earlier, in 2012, she had two tumours removed, and since then, every year, she has had an MRI and was checked at the Institute of Neurosurgery. During her stay in the pre-trial detention centre, Ksenia was taken for MRI several times and compared to the time before her arrest, and the tumour grew significantly. Every day she goes to the medical unit for painkillers, and her parents give her pills for a constant headache. Ksenia Lutskina got charged under Article 243 of the Criminal Code (evasion of taxes and fees).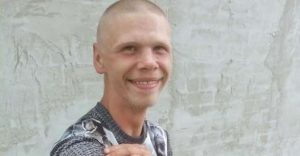 On February 5, 2021, 21-year-old Dmitry Gopta, a guy with mental retardation and enuresis, was sentenced to two years in prison for participating in protests on August 10 in Zhlobin. The young man got accused of participating in mass riots and violence against law enforcement officers, of throwing stones at security forces. The guy signed all the confessions drawn up against him in the police. Dmitry's mother said: "Dima was too worried about people. He thought maybe it would be the same with him in the police. When he got released from the detention centre, he said that they beat him there." The young man was grievously worried about imprisonment in the pre-trial detention centre: he was constantly crying in the cell and could not sleep. The guy needs constant care and supervision, as the doctors wrote in the official conclusion. The political prisoner was unfit to live on his own: he could go outside in sneakers in the cold and put on a warm jacket in the heat.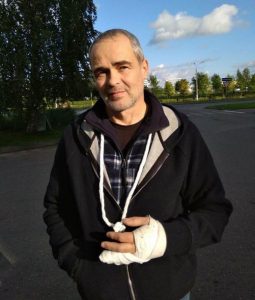 On March 1, 2021, 54-year-old Vladimir Malakhovsky was sentenced to 3.5 years in a penal colony under Article 364 of the Criminal Code (violent actions against the police). According to the charges, Vladimir Malakhovsky got detained at a protest march on September 13, 2020. During the detention, he tried to hit the police officer on different parts of the body, took possession of a police badge, and later, in the police bus, sprayed gas from a canister towards the policemen. Vladimir has cancer, has a third disability group. Twice a year, he has to undergo examinations. The political prisoner underwent chemotherapy four times, and this severely undermined his health. In the pre-trial detention centre, the man caught a cold and needed medical help. The man also has two young children. In addition, the court ordered Vladimir Malakhovsky to pay a total of 3,000 rubles of moral compensation to the injured policemen.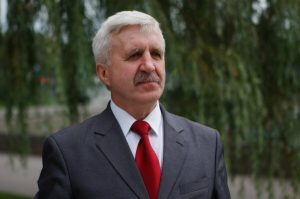 On April 13, 2021, 64-year-old Grigory Kostusev, the leader of the BPF Party, a candidate for the presidency in 2010, was detained on charges of "conspiracy" against Lukashenka. Even before his arrest, he had health problems and suspected cancer, and they only worsened in the pre-trial detention centre. Kostusev was in pain, didn't sleep well and started having kidney problems. As the pre-trial detention centre administration says, the BPF leader regularly has examinations and analyses, but their results are not reported to Kostusev or his relatives. Grigory Kostusev's daughter applied to the KGB pre-trial detention centre about her father's treatment, and she received an answer that he was receiving comprehensive treatment. "I asked for house arrest, even if I did the operation. But no one listens. Here, I was taken for examination again because there were worries about my health. But the problem will not be solved without surgery, and the pain does not go away," the political prisoner wrote in his letters. In early July 2021, he got urgently hospitalized in the prison hospital of pre-trial detention centre No. 1 with oedema, pressure, shortness of breath, heart problems and confused consciousness. It was due to the heat in the chamber and high humidity. Grigory Kostusev's lawyer petitioned for his transfer to house arrest – but Grigory continues to be in the KGB pre-trial detention centre, although he denies his guilt in the "conspiracy".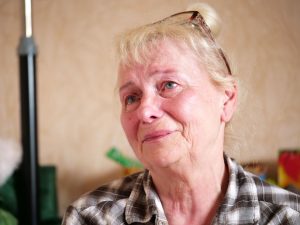 On June 25, 2021, the criminal trial of 65-year-old Lyudmila Khlusevich from Rechitsa began. The woman had leukaemia. She got accused of insulting a police officer (Article 369 of the Criminal Code). For six months, the pensioner survived a search, about ten interrogations, a check on one criminal case and an accusation in another. She was interrogated for four hours as part of a criminal case for insulting a police officer on the Odnoklassniki social network. She wrote "rabid dogs should be shot" under the photo of the security officer. Lyudmila Khlusevich fully admitted her guilt and agreed to record a penitential video with apologies to the policeman. But despite this, the police resumed a criminal case against her a few months later. While awaiting trial, the woman wrote a note in case of her premature death. During the investigation, the pensioner lost up to 40 kilograms, and her blood pressure increased. She did not sleep at night due to chronic stress. Lyudmila Khlusevich will serve her sentence at home.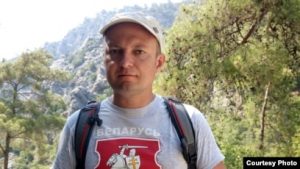 On July 8, 2021, Andrey Skurko, the head of the advertising and marketing department of the newspaper "Nasha Niva", the author of the magazine "Nasha Gistoryja", was detained. He got charged under Article 342 of the Criminal Code (organization and preparation of actions that grossly violate public order or active participation in them) and under part 2 of Article 216 of the Criminal Code (causing property damage without signs of theft by a group of persons). The journalist has diabetes and constantly needs insulin, diet and a lot of movement. Andrey spent the first day of his incarceration in the temporary detention centre on Akrestsina, where he fell ill with pneumonia, which got treated only with paracetamol. Only after being transferred to the pre-trial detention centre, he manage to receive treatment, undergo an examination and start eating according to the doctor's instructions.
Today's prisons are torture chambers even for healthy Belarusians. It is much more difficult for patients here. They have to fight for medical care, facilitated conditions, and survival. We want the political prisoners who ended up in prisons in 2020 and 2021 to come out of there healthy and, most importantly, see Belarus without Lukashenko.