Education Minister Andrei Ivanets provided his commеnt on TV channel Belarus 1, in which tried to explain the need for an implementation of a new standard in school uniform. Now schoolchildren have to wear the emblem of the general-education institution. Consequently, to the standard taxes will be added another one. The only questions remain: how much this element will cost and how often it will have to be purchased.
«By August 2022, every school in our country had already decided on the single element of school uniform that they would introduce. The whole August is ahead of us ─ there is an opportunity to buy it and have absolutely no trouble in preparing the child. No one is going to dress schoolchildren in the same uniform: each school can and should have its own school uniform,» said the Minister.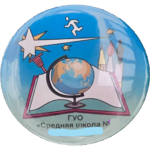 We asked our readers what emblem format their schools chose, how much they had to pay for it, and, most importantly, what quality it was. The most common choice turned out to be the badge.
Despite the differences in size (from 2 to 5 cm), they all cost the same ─ 2 rubles. Parents pointed out that the badge was rather flimsy and would either break quickly when worn every day, or would simply get lost, thanks to the weak clasp.
«At the meeting the class teacher said that quite a few children's badges are broken ─ we need to order new ones. Many people have ordered several pieces to replace them. It becomes clear what quality they are,» ─ the parents share. 
We wondered if one badge really costs 2 rubles when buying in bulk. After a short search on the Internet, we found a cheaper option.
Let's calculate how many badges we need to buy for the conditional school N. Let's calculate the number of students. Let's assume our school meets the requirements of Article 158 of the Education Code of the Republic of Belarus, namely paragraph 13: from class 1 to 4 the number of students shall not exceed 20 people, and from grade 5 to 11 ─ 25 people. That is, there are 765 students in our school in three parallel classes. Since many parents order several badges each, let the parents order two each for the younger classes. Total: our school N has to buy 1005 badges.
According to that price list, depending on the size, one badge will cost from 1 to 1.30 rubles, but not 2 rubles. The discrepancy will be from 703.5 to 1005 rubles for 1005 pieces. It's a bit expensive, if that's the margin to pay for delivery, considering that in Minsk such an order would have been delivered to us for free.
It begs the question: why so? Are schools trying to «make money» the same way officials tried to make money on body bags for Belarusian soldiers? 
But if everything is more or less clear with the badges, then there are schools where the emblem is applied to ties and stripes. However, the price of a tie can vary greatly: some parents said the price of 13 rubles, and somewhere it came to 17 rubles. «The quality is poor ─ most likely, it will lose its appearance in 4 months», ─ the parents conclude.
We also decided to search for the cost of ties and found an offer for schools: ties with a logo for 10.90 rubles for boys and 12.50 rubles for girls.
Another fundraiser for an unnecessary, low-quality, and expensive piece of uniform. It is still unclear why this «innovation» was needed at all. Moreover, because of the poor quality, parents are forced to buy more than one, and sometimes not even two copies. And it is possible that this purchase will have to be repeated in a year or two at a higher price. Perhaps some students were luckier and got higher quality badges, ties and stripes.