On November 28, 2,5 tons of free food were delivered to the office of Our House. It allowed to form additional 500 grocery baskets for Belarusian refugees in Lithuania.
Grocery Thursdays have already become a good tradition in Our House. Every week, Maisto Bankas delivers about 150-350 kg of groceries to Our House, which then distributes it among Belarusian refugees.
2,5 tons of food, delivered on November 28, is an additional lot, provided by Maisto Bankas. First of all, it contains long-term storage products like canned stewed meat, pasta, sugar. They will be divided into 500 grocery baskets and distributed among Belarusian refugees.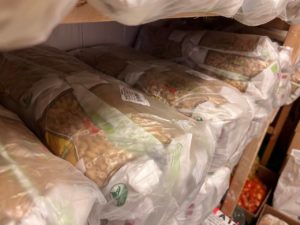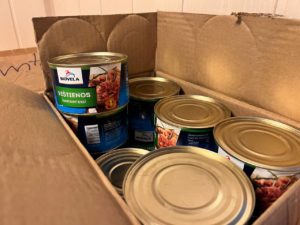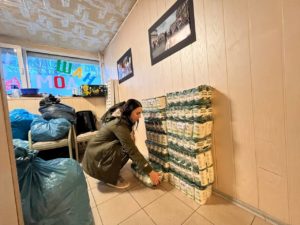 Over 12 tons of food have been provided to people in need since May 2022, when Our House started cooperation with Maisto Bankas.
The International Centre for Civil Initiatives Our House expresses our deepest gratitude to Maisto Bankas and its director, Simonas Gurevičius, for the support they give Belarusians in these difficult times.