With turmeric! With hibiscus tea!
Now I understand that talented people can create art out of everything, food included. For example, they take coffee, wave with it – and there is art on the wall, and if you don't get it – you wash it off!
I would do that, but I am not an artist. An artist takes coffee, turmeric, cacao, hibiscus tea, something else, and voilà! A painting!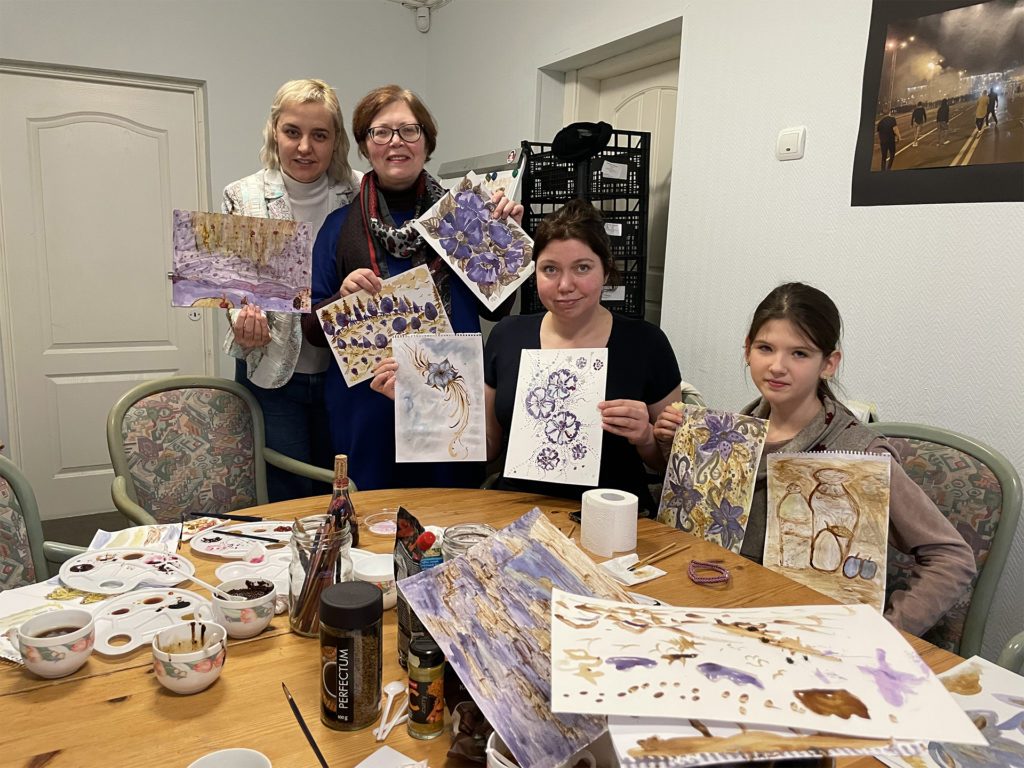 A Sunday kitchen scent has been inflating the office of Our House for two days already, but it is not cooking, it is art: a master class at Skrynia Art Club with «tasty» paints conducted by Viktoria Zakorko.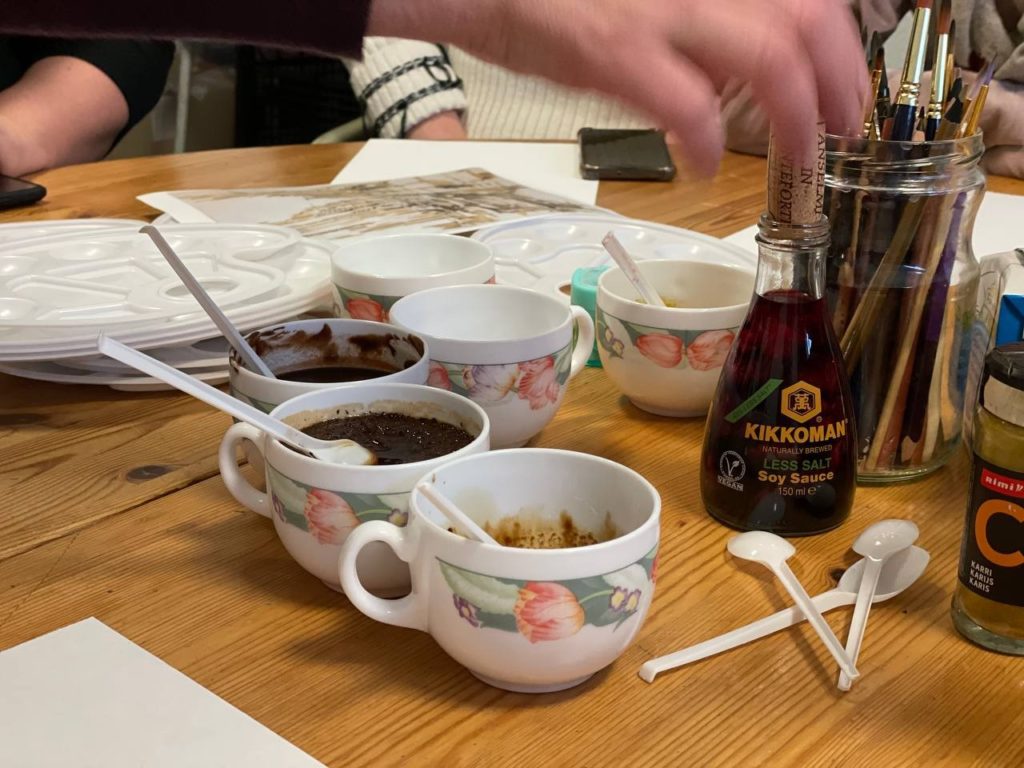 It was important not to confuse anything: all the «paints» put on the canvas were made in regular cups. You think it's cacao, but it's sort of a watercolor. I want to add that the cloths of those less accurate have also become art: pink hibiscus tea is very difficult to be washed off clothes, and it becomes violet after some time. And if it was «enriched» with a soy sauce and curry…
Fun of the previous Sunday in the style of the intuitive graphics Doodling and ZenART seem too tasteless and insipid on this aromatic background.