On February 19, 2023, a truck with humanitarian deliveries from the German human rights organization IGFM arrived to Vilnius. Among other things so important for Belarusian and Ukrainian refugees, 20 hospital beds were brought which were immediately sent to a military hospital in Kherson.
Thanks to Our House and IGFM, those hospital beds loaded into a Ukrainian ambulance, are going to a military hospital in Kherson area where they are needed most of all. They are in demand, because although the city and the region have been liberated from the Russian occupation, nevertheless, the Russian troops are constantly shelling them, spilling the blood of local residents.
We see that the vehicle is being loaded by volunteers of Our House – Ukrainians boys, mostly of pre-conscription age, and fathers of many children who got off work to help the Ukrainian military and civilians. The wonderful Ukrainian guys have made several round trips to load the hospital beds for Kherson military hospital into the vehicle. One of the volunteers, loading the vehicle, is from Kherson himself, and he met his countryman – the driver who came to transport the beds.
Roman has done a lot of similar humanitarian trips between Lithuania and Ukraine, he's been pleasantly surprised by the help provided by Our House and IGFM. The really bad weather did not stop the energetic work that took all the day long till the evening. The guys did not give up, they efficiently coped with the task disassembling, loading, transporting and unloading everything.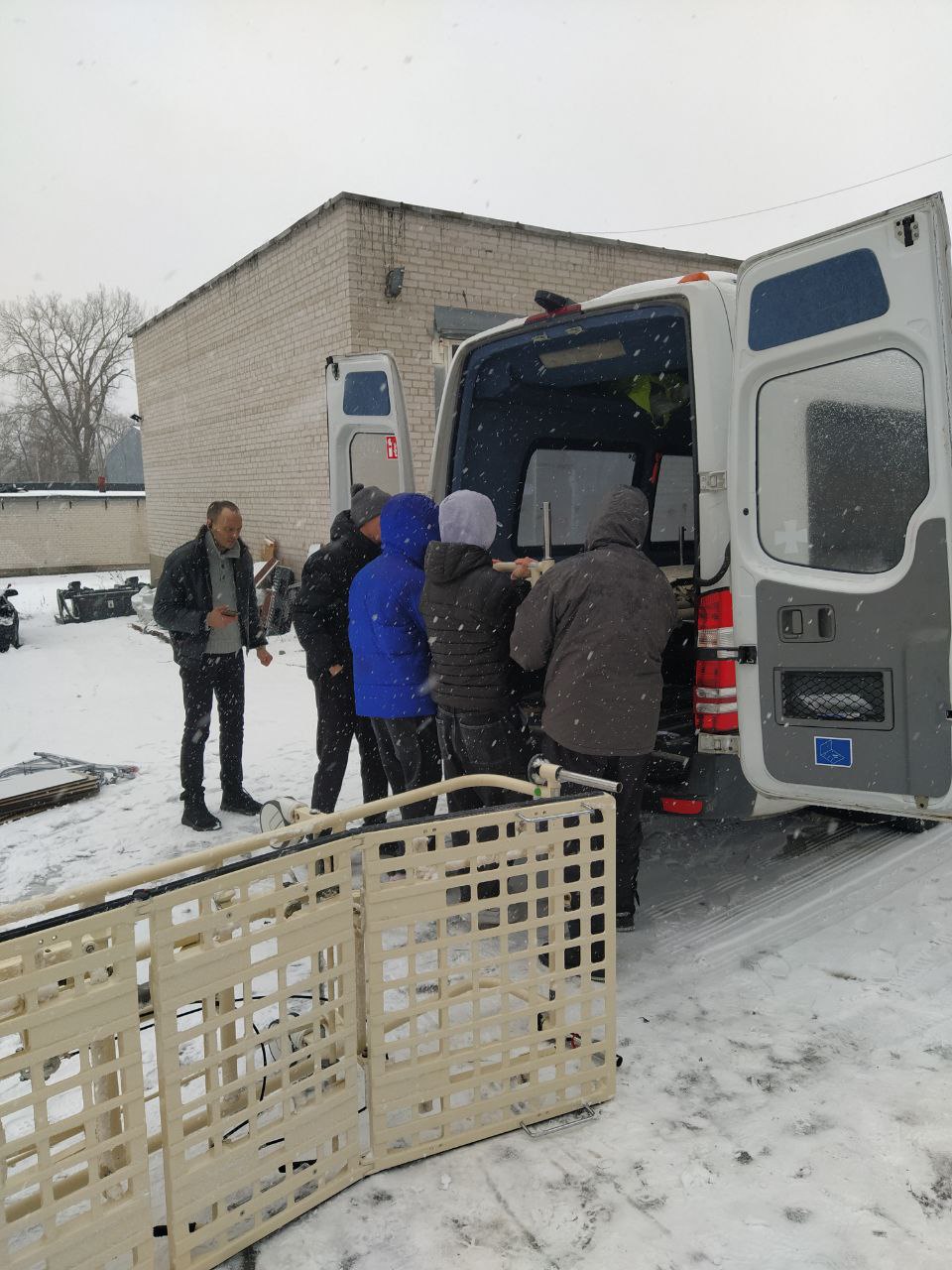 Now, the load will be send by a truck to Ukraine, and the Belarusian human rights organization Our House will add to the delivery I.V. bags and hospital clothes received from IGFM.
Thank you, guys, you've done a great job that helps and saves people!