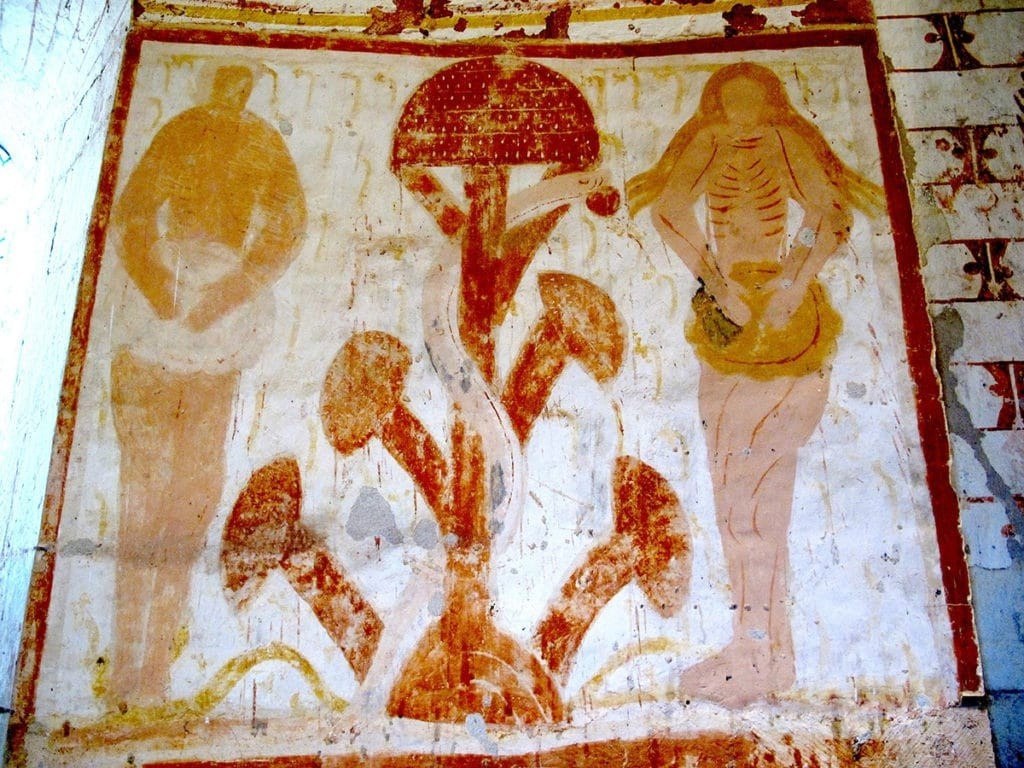 On the 700-year-old fresco, between Adam and Eve, a fly agaric is depicted.  The ancient Knights Hospitaller obviously dig up something uniquely interesting during their crusades to  the Holy Land.
Anyway, we do not recommend to repeat that experience at home.
P.S. As for the Knights Hospitaller, we have a cup and a wastepaper bin from them in our office.