This autumn, "Our House" launched a campaign dedicated to animals' protection. As part of the campaign, we have already spoken about what dogs and cats are experiencing in our country, how the illegitimate government represses animal protection workers, and how farm animals live. The other day, we learned that Belarusian cats are now in real danger – the state enterprise "Belmedpreparaty" has decided to buy animals for experiments. The animal rights defenders have sounded the alarm. We join them, as the dictatorial regime can take away even owners' animals for the sake of experiments. This week, we will again talk about the rights of animals.
What's up?
In December, independent internet resources published screenshots from the public procurement website. According to them, since December, "Belmedpreparaty" had been looking for a supplier of laboratory animals: guinea pigs – 240 heads, rabbits (not albino) – 300 heads and cats (only males) – 60 heads. While rabbits and guinea pigs have been used in experiments before, the general public was unaware of the purchase of cats. Petitioners created a petition against the use of cats in experiments. Within a few days, they collected hundreds of signatures. They sent signatures to the Public Prosecutor's Office. However, the human rights defenders have no hope for the reaction, as for the General Prosecutor's Office, protesters against Lukashenko's rule are much more dangerous.
The journalists found out they wanted to experiment on animals to control the substance and test several medicines. "Belmedpreparaty" knew what happens to the pets after the experiments: "But there is no other way, one has to test the preparations on someone. It is like laboratory animals, they were used for a long time. We mostly use stray cats, usually more or fewer adults. Perhaps these animals are then put to sleep, but we don't know – we supply to the factory".
Animal rights activists have found that cats' supply for experiments will involve utility companies. However, "City's Fauna", which takes stray animals from Minsk and Minsk region, refuted it. The "City's Fauna" administration said: "We got information that we were going to give 60 cats for tests, and we have only 40. We have never sold any animals. We try to give them to people".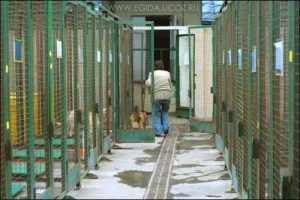 But "City's Fauna" has been accused of animal testing before. The portal of animal protection "Egida" reported about it in 2009. In February 2009,  "City's Fauna" and BSMU signed a contract for the 20 animals sale for experiments and experimental operations. Before that, the company experimented: six dogs got a tenfold dose of vaccine against plague and leptospirosis. One of the dogs was a lost dog, and its owners searched for it for a long time. In March 2009, the "City's Fauna" administration had sent four dogs to BSMU.
For many years, animal protectionists worldwide have been demanding the abolition of experiments on animals in the cosmetics, household chemistry and pharmaceutical industries. Cats are used in neurological research, spinal cord injuries, vision, sleep and hearing disorders study, Parkinson's disease, cancer and genetic disorders investigation. Cats are also used in HIV/AIDS research, as they get infected with the feline immunodeficiency virus. Once the experiments, which are excruciating for the animals, are completed, they are simply killed.
What other animal experiments do Belarusian scientists conduct?
According to the Centre for Ethical Attitude to Nature, laboratory animals are used worldwide in the following fields: drug testing (65%), scientific research (26%), cosmetics testing (8%), education (1%). One of the most brutal tests is the "Draize test". It is a toxicity test developed back in 1944. The procedure involves applying 0.5 ml or 0.5 g of a test substance to the animal eyes or skin. It must be conscious at that time. Then, they wash the substance off after some time and record the effects. The animal is observed for 14 days to monitor for signs of oedema, erythema, ulceration and bleeding. Dogs are also used in this test. If it causes permanent damage to the eyes or skin, the animals get euthanasia.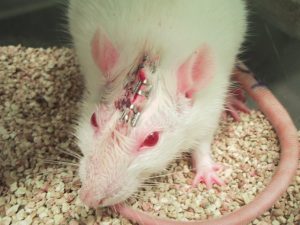 In the European Union, the law bans such experiments. But in Belarus, the "Draize test" is still carried out. An alternative exists – a chicken egg embryo membrane instead of an animal membrane. However, the RRC Hygiene replied: the test can be replaced only by the specific order of the manufacturer. And this requires additional funds. There is also a skin test. But, according to the Republic Scientifical and Practical Centre of Hygiene, there is no alternative to this either. In Europe, scientists use specially grown cells, but Belarus has not yet learned it. And in medicine, the test is used LD50: a test subject is injected with the substance and see what dose will kill 50% of individuals. According to GLP (Good Laboratory Practice), these tests are carried out on specially bred laboratory animals. But how this happens in Belarus is unknown. Using animals in science and education is not transparent, and ordinary people can't find the data.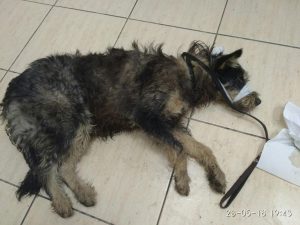 According to Animalex, stray cats and dogs are used in experiments in Belarus. There is a vivarium at the Belarus Medical Academy of Postgraduate Education, where homeless animals from the "City's Fauna" enter. Here they sit in cold cages on chains. In 2018, four dogs returned from there, whose condition was described by volunteers as ghastly. They were brought back in a depressed state, feral and with diarrhoea. "For dissertations, any future PhD candidate or doctor can order and use as many dogs as they wish. The kindest, wagging tails are always chosen for experiments. The vivarium staff walk through the ranks of Fauna and choose the ones that suit them. And they do it regularly!" the volunteers said on Facebook. At the same time, there are international standards that animals from vivariums may get into families, but not in Belarus. Volunteers fight to take the dogs from the vivariums. The animal protectors say it is done at night by some janitor who opens the door.
The good news is that more and more universities and laboratories in Belarus voluntarily refuse to experiment on animals. BSU became the first university to stop using animals for experiments. Grodno Medical University also no longer resorts to such cruel measures. Although in the past, students practised stitches on them and practised anaesthesia. But now they can do it all thanks to innovative technology, simulators and dummies. And at the university entrance, there is a monument to the animals for their contribution to science. The Yanka Kupala University of Grodno, which has a department of biology and ecology, has also refused to trap animals and dissect them for teaching purposes. It only happens to quadrupeds, reptiles and insects that have died naturally.
Who fights against animal experimentation?
The topic of animal experiments never appeared on state media and public associations that support Lukashenko. Only the non-governmental communities existing on grants from the European Union and donations from ordinary people were concerned. But in 2021, illegitimate authorities liquidated them in response to sanctions from Europe and the USA. During an interview with the BBC, Lukashenko said that the illegitimate authorities eliminated 270 associations that used foreign aid. According to him, Europe and the US sent all the money to prepare protests and riots.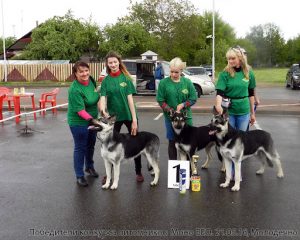 The animal lovers' centre "LOVEBRIL" was involved in animal protection on a volunteer basis. In 2018, the country's first DogFest was held, a non-profit social and educational canine event prepared and run by enthusiasts and people who cared. It was the first project of this format in Belarus, bringing together veterinarians, breeders, trainers, animal protection workers and dog owners to raise the culture of dog ownership. This year, "LOVEBRIL" was going to hold the festival in September, but it failed. On July 20, the non-profit community got liquidated. The centre didn't get the reasons for the decision. "What you call: animals, there… Well, it sounds like a picture. And you look at what they were doing. It's news to me, by the way, but I'm sure this was the mask, that they were protecting animals, and they were getting money for their existence and the revolutions here. Not for revolutions – for revolts. So don't cover yourself with these words. Animals you support here," Lukashenko said in an interview to the BBC in response to a journalist's question about the destruction of the "LOVEBRIL".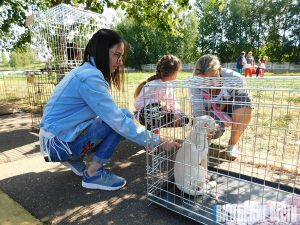 The institution "Vitebsk DOBRIK" was registered only in March this year. It is associated with the only state-run shelter for homeless animals in Belarus. In 2011, the public fought for its opening. It was created with the support of the city and regional administrations. Because the shelter was state-owned, its capacities were limited, so the shelter's head, Alla Prasolova, decided to register the non-governmental institution. The place became a member of the association of animal protection communities, and Alla Prasolova took part in different conferences and worked with other activists to improve the legislation. The plan was to open a hotel for animals at the shelter and create campaigns and commercial projects. Alla Prasolova was not even notified about the liquidation of "Vitebsk DOBRIK" in August 2021 – she learned about it from strangers.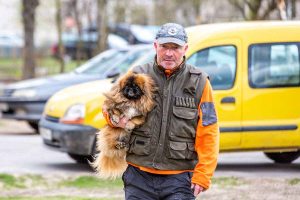 In September 2021, the authorities of Maryina Gorka started the liquidation of the pet help centre "Sunshine for All". Having learned this, its head Yuri Valko took 50 dogs from his shelter and went out to the square in front of the executive committee. Police detained the man, and the communal enterprise caught dogs, then they raided the shelter. Although earlier the authorities and Yuri had cooperated: they gave him a plot and started to ask for help. According to Yuri, the chairman of the district executive committee promised him free vaccination of all the dogs from the shelter if they got documented with the communal service. While registering stray animals, he learned that his institution was in the process of liquidation.
Barysau Animal Welfare and Assistance Centre "Contrary to" came into being in July 2020, thanks to Ekaterina Verhovodko. She had been engaged in animal protection for about six years before that but decided to register a public association to have a status when she applied to the state authorities because they did not want to hear about a simple volunteer there. Its volunteers have been helping to defend the rights of animals in court and have taken eight animal cruelty cases to court, as well as providing free sterilization coupons for stray dogs and cats. Utility enterprise from Barysau distributed Ekaterina's phone number to all the locals who asked about homeless animals. Ekaterina helped the cats and dogs in her spare time. On September 27, 2021, Ekaterina Verkhovodko learned that her institution had been liquidated.
The situation with animal rights in Belarus is as bad as with human rights. Pet dogs and cats that have got off the leash while walking, jumped out of cars or jumped out the ajar door can be subjected to trials. The illegitimate authorities do not care that the owners may lose a beloved family member. The main thing for the state is to make money, even if the road to them is full of corpses. And rights and humanism, alas, are not for Belarus under Lukashenko.