The labour market in rural areas is small. People living here can't work as programmers, PR specialists, copywriters – milkmaids, locksmiths, animal breeders and agronomists are much more needed. Of course, doctors, teachers, sellers are still in the price, but the size of their salaries is losing to the city. We talk about professions and earnings in the Belarusian village.
One of the most popular places of work in rural areas is an agricultural enterprise. Most often, they belong to the state, and salaries there are low, even small. Tractor drivers and combine harvesters are a little luckier during the harvest season. But in addition to them, accountants, economists, secretaries, cleaners, technicians and many others also work at enterprises. Only a few successful farms can boast of a high level of income. In the agro-towns where they are located, there are schools, kindergartens, hospitals and modern houses of culture with many sections and circles for the younger generation. However, there are hardly a dozen such settlements in the whole republic. The absolute majority of farms in the republic are unprofitable, and specialists have only one thought – how to leave there faster.
After graduating from BSATU in 2016, Ivan was assigned to the Braslav district. He was promised housing and 380 rubles of salary at a local agricultural enterprise. However, the young manager-economist did not receive so much. At first, it was 270 rubles, then it was 55 rubles at all, and the rest he got with sausage and other products. The situation in the household was also terrible: electricity was cut off here for debts. And the house where the specialist lived did not even have furniture and gas heating.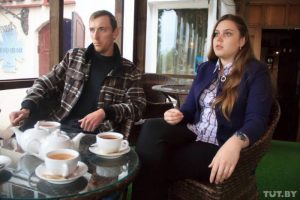 In 2018, Vasily Naydenok went to work as a chief accountant at the "Mishnevichi" Agricultural Enterprise in the Shumilino district. Here he had to work without an income for several months and violate the law by charging workers a salary without transferring mandatory contributions to the Social Protection Fund. A criminal case, oddly enough, was initiated against the employee.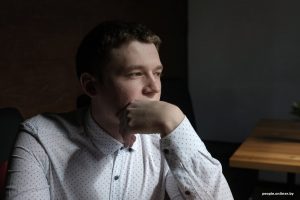 Another college graduate, Dmitry Yashin, was assigned to the "Sirotinsky" collective farm in the Shumilino district. The salary here was only 189 rubles, but the guy could not find a place anywhere else and decided to stay. Later, Dmitry recalled: working out became a term of imprisonment for him, where he sought only to be released as soon as possible. He had to live on 210 rubles a month, 60 of which went to pay for housing and the same amount for gasoline. When the guy did not get even the minimum wage, he appealed to the Ministry of Labor and Social Protection and then to the court. Dmitry managed to sue for compensation and salary and get a free diploma, an unprecedented luxury for 99% of graduates.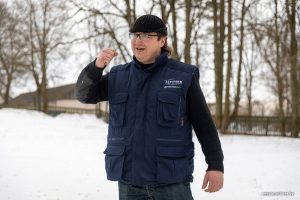 Artem works as a veterinarian in the agro-town of Kischina Sloboda, 14 kilometres from Borisov. He spent six years in an agricultural enterprise but then quit, unable to withstand the pressure. Here he held the positions of veterinarian and inseminator and earned about $ 700 for it. His work constantly became the object of absurd checks, which asked how many cows were milked from four nipples. His wife also worked at the same enterprise. Anastasia's salary was much less – only 550 rubles (200 euro). In the agro-town, a young family bought a house for 10 thousand dollars. It was possible only thanks to the fact that Artem began to work for himself. With the salary of a veterinarian and an inseminator, it would take him more than ten years to save for housing. Life in the village is not cheap, Artem says. Only the cost of firewood for heating housing costs 1000 rubles per season.
A young specialist, Vadim, worked as a chief accountant in an agricultural organization in the agro-town of Leonisheno, Verkhnedvinsk district. His wife Anastasia is a paramedic-obstetrician but is now on maternity leave. The company has allocated an apartment with a modern renovation to the family. The couple was satisfied with everything, even wanted to stay in the countryside. However, after the childbirth, Vadim thought about moving: doctors did not reach the village, there was no entertainment for the baby. And the salary of 1100 rubles for a family of three people was not enough. Very rarely, the organization paid 1600-1700 rubles. Much more workers received only 500 rubles.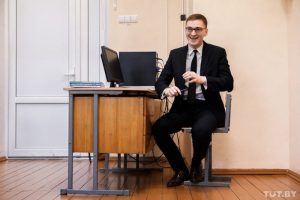 In the village, there is an opportunity to work, for example, at school. But even village teachers have a hard time. Their workload is no less than that of their urban colleagues, although the classes in rural schools are small. Everything is at the expense of subjects: one teacher can teach two or three academic disciplines at once. But it's still impossible to make money on it. Alexander Kozak came to the village of Zaslonovo in the Lepel district in 2012. Here he teaches computer science, mathematics and physics. And also organizes hikes and trips for students, sings songs with them and tells them where to go. For his work at the end of 2018, Alexander received 700 rubles (250 euro). Up to 120 of them are utilities. The teacher paid another 25 rubles for the rent of an office apartment. Fortunately, the teacher is so passionate about his work that he even spends the summer as a counsellor at a health camp.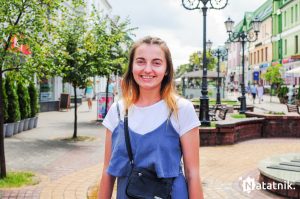 But Irina Kvaratskhelia, assigned to a rural school in the Brest region in 2018, was less lucky. She worked at an educational institution for two rates, took the load of a teacher organizer, led a theatre circle – and still earned only 600 rubles (215 euro). In addition, the management constantly had complaints about her clothes or about the desire to hold an event at school. The girl had to live in a neighbouring village. In the settlement was neither an apartment nor a room for a teacher.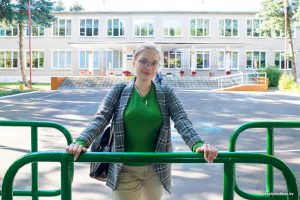 Alyona was assigned to the village of Milovida in the Baranovichi district after graduating from the A. S. Pushkin Brest State University. Here she studied to be a biologist, dreamed that she would work in production or science. But in the end, she got assigned to a rural school, where there were only 52 children. It was not possible to find housing in the village. Alyona had to rent a flat in Baranovichi. She got up for work at 5:40 in the morning and hitchhiked back. The apartment cost the girl about 250 rubles, and the total salary was 600 rubles. Alyona decided not to work out the assignment until the end but to enter the master's program a year later.
Another popular profession in the settlement is a doctor. There are not enough qualified doctors in many regions of Belarus now, and it is especially noticeable in villages. There are several types of hospitals here: hospitals, outpatient clinics, paramedic and obstetric centres. Doctors travel to remote sparsely populated villages additionally by car. Most often, doctors get to rural areas by distribution, and after a couple of years (or five, for "objective workers"), they leave, and new ones come to their places. The reasons for such migration are still the same. Doctors face low wages, rude attitudes, lack of amenities and entertainment in the villages.
In 2019, a rural doctor could earn within 500 rubles. Additional payments could be near 150 rubles. There are cases when doctors were not provided with housing but promised to compensate for the costs. However, they did not fulfil this either, referring to the negative balance of the hospital. Young specialists were burdened with an additional burden, for example, night shifts. After such ordeals, doctors have a desire only to leave the country and end medicine forever.
Rural social workers, rural sellers, locksmiths, forestry workers are no better off. The average salary in forestry varies around 500-700 rubles. Forestry workers in the Minsk region receive the least (619 rubles on average). The employees of forestry enterprises in the Mogilev region were the luckiest with their salaries (a little more than 780 rubles). The sellers' income in the car shop is also 700 rubles – and after all, rural trade workers need to travel on remote routes, broken roads, in rain and snow. They don't sit in a clean store, as their city colleagues, but get much less. Social workers in cities are assigned a salary of 450-500 rubles (slightly higher than the minimum). And in the villages, their services are even more significant because there are enough lonely pensioners here, to whom children cannot come because of work in the city. And the elderly often need help not only in cleaning and buying groceries but also in heating the stove, weeding the garden, cleaning the snow near the house, repairing the fence. Many other functions are assigned to the social worker: to bring water, roof or chimney repair. The villagers do this work with the kindest intentions – otherwise, they would have stopped helping the elderly long ago.
Lukashenka has repeatedly instructed to raise the salaries of the villagers to a decent level. However, as we can see, representatives of most professions in the village do not have the opportunity to earn above the minimum wage. And even if it succeeds, a huge part of this amount goes to rent housing and travel to get to work. It turns out that working in the countryside, Belarusians cannot earn either an apartment, a car, or a decent life for their children. The illegitimate state turned people into real slaves and the village into a concentration camp with free labour. It arranged a cycle of poverty, from which it is almost impossible to escape.