Victims of domestic violence in Belarus have nowhere to go. There are very few crisis rooms from territorial social protection centres – even in large cities, there are hardly a dozen places. And not all women who have suffered from despots have relatives. In addition, you still need to get to them – to another city or even a country. Public organizations and non-profit associations began supporting victims of tyrants. But now, there are almost no more of them in the country.
Back in April 2021, the official Minsk said that sanctions threaten the existence of civil society in our country. Foreign Minister Vladimir Makei, on the air of the "Belarus 1" channel, clarified that the tightening of sanctions would lead to the fact that civil society will cease to exist: "And this, I believe, will be justified in this situation. The civil society they care about. In my understanding, those individuals who are now calling for sanctions against their people commit a crime. I think that's how it should be regarded." And on July 13, 2021, Lukashenko met with Putin in St. Petersburg and announced the beginning of active work on the liquidation of non-governmental organizations: "These vile 1.5 thousand NGOs … What they were doing, it is clear. They were financed from the outside. And we all thought: well, okay, this is a democracy, let's talk, cooperate. So we got the corresponding results."
On July 14, 2021, the security forces, among others, came to the office of the international public association "Gender Perspectives" and seized some of the documents. On July 15, 2021, the nationwide hotline for victims of domestic violence, which had been operating based on a public association since 2012, was suspended. Gender Perspectives wanted to achieve de facto equality between women and men and eliminate gender discrimination. The association implemented social programs to prevent gender-based and domestic violence, discrimination in the workplace, and sexual harassment. Since 2010, Gender Perspectives has assisted injured women and men, trained specialists and advocated for a specialized law against domestic violence in Belarus. "Gender Perspectives" collaborated with the International Association "La Strada", the National Gender Platform, the European Network "Women against Violence in Europe" and other organizations. Unfortunately, after the defeat of civil society in July 2021, the country did not need "Gender perspectives".
"That's closed (finally!) "Gender perspectives". Because we, Belarusians, do not need the prospects of a different gender from the word at all. There will be no such prospects here. And there will be mom and dad, husband and wife, grandfather and grandmother, as it should be. But their advertising on "Pushkinskaya" was removed only recently. And on the websites of some schools, links to them still hang. Are we waiting for the instruction? Or do we hope for prospects in our gender?" wrote state propagandist Andrei Mukovozchik in October 2021. He did not specify that it was "Gender Perspectives" that created a hotline for victims of domestic violence – something that the state did not bother to do during the 27 years of Lukashenka's rule. The line worked daily from 8.00 to 20.00. And its employees received 15 thousand calls for eight years. Now the security forces closed this line. On September 28, 2021, such a decision was made by the Supreme Court of Belarus.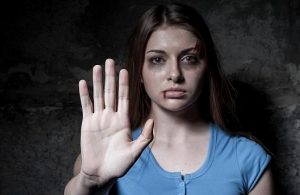 The hotline subscribers reported psychological violence – 93%, 65% – physical, 40% – economic and 4% – sexual. In 36% of cases, underage children suffer from violence. Almost a third of domestic tyrants have previously been brought to administrative responsibility for this – speaking of the effectiveness of state measures against family violence. 33% of the hotline subscribers received legal support, 58% received psychological treatment. 91% of subscribers got social and informational help. In November 2019, "Gender Perspectives" launched a chatbot for help on the website and in Telegram. The injured woman did not have to call anywhere, only write in the messenger. More than 6 thousand people used this function. The activities of "Gender Perspectives" have helped more than 21 thousand women – and how many Belarusians have the state saved during this time?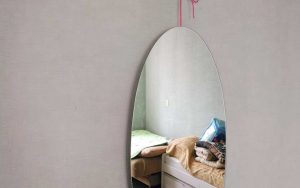 Following the "Gender Perspectives", they also reached another organization that helped victims of domestic violence. The public association "Radislava" was established in 2002 in the city of Minsk. Among its goals are the condemnation of all forms of violence against women, participation in women and their children affected by violence protection, and the organization of activities aimed at its prevention. "Radislava" operated the only Shelter in Minsk for women and their children affected by violence – a cottage with security and an alarm system, where outsiders were not allowed. Since 2018, more than 500 women have lived here. There, victims of domestic tyrants could hide, live in comfortable conditions for a while, and receive the help of qualified specialists: psychologists (including children's), lawyers, social workers. Here, Belarusians got help with work, housing, arrange children in kindergarten or school. "Radislava" managed to create an association in which all women were like sisters to each other. Although it was true: the Shelter residents are sisters in misfortune, all to whom husbands, fathers, sons have proved for many years that they are not needed by anyone and are worth nothing.
Anna lived with her husband for ten years. He is a handsome man with a diploma in higher education. No one even knew that the man strangled the wife so that not a single bruise remained. And he was afraid that he would throw it from the fifth floor. He also turned on the gas burner and held her face above the flowing gas. Anna tried to leave, but her husband came to her at work, told nasty things about her. Attempts to talk to him about his behaviour ended in the same way – gaslighting. And he also liked to drink – and then Anna and the child ran out of the apartment wherever they looked. He also beat a child – a ten-year-old boy got it for hanging up his trousers incorrectly.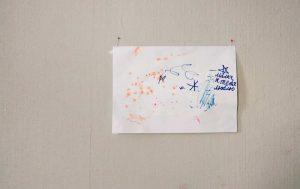 Oksana is Ukrainian, but she ended up in Belarus after the military events in her homeland. She got married here, gave birth to a son and a daughter. And then her husband's parents died – and the family idyll ended. He began to drink, use drugs, beat his wife. She turned to the police – the despot was sent to a medical and labour dispensary, but he left a trashed apartment as a "gift" to his half. After returning from the dispensary, the husband began threatening Oksana with murder, and she had to run to shelter again.
Kira was 32 years old when her ex-husband started bombarding her with threatening messages that he would find her wherever she went. Kira appealed to the police, but the district police officer only held a preventive conversation with the ex-spouse and advised not to take the litter out of the hut. And then they openly told her that while her husband had done nothing to her and while she had no evidence, he could not be held accountable. And Elena, who filmed the beatings several times and wrote nine statements asking to bring the despot to justice, was told by the police department: "It's your fault, you're provoking, you're behaving incorrectly."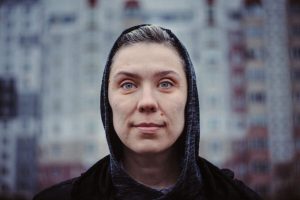 Women like Anna, Oksana, Kira and Elena may have nowhere to go soon. On September 3, 2021, the Department of Financial Investigations of the State Control Committee sent a proposal to the Minsk City Executive Committee to liquidate the public association "Radislava". And on November 10, 2021, the former head of the organization, a women's rights activist, Olga Gorbunova, was detained. She got placed on the Akrestsina after being accused of organizing "women's marches" in Minsk. The Interior Ministry also said that Olga could be involved in other protest crimes using her official positions. Olga did not hide her opinion: she regularly posted information on Facebook about what was happening in Belarus and went to protest marches.
The decision to liquidate "Radislava" has not yet been made – the public association continues to work, receiving calls from injured women. And new guests come to the Shelter. The organization has to overcome the attacks of aggressors who call government agencies and ask them to close it.
A significant part of the funds for the Shelter came from the non-profit charity platform "Imena". For example, from January to July 2021, it was possible to collect more than 63 thousand rubles for the work of a shelter. And in total, during the fundraising, the Shelter received more than 236 thousand rubles. With the help of this money, it became possible to pay for the services of a lawyer, a psychologist, a nanny, a social worker, rent a room and reimburse other expenses. "In a year, thanks to your support, 200 women and children will be able to start a new life – without violence. Ten women living in the Shelter will take training courses and master a new profession, and the Shelter specialists will help them find a job. It will give women the financial opportunity to start a new life, pay for housing and support children. At least 100 women and children will receive psychological assistance and support in solving social and domestic issues; at least 75 women will receive the necessary legal assistance," the platform's staff wrote.
On July 14, 2021, the Investigative Committee seized the project's accounts. On the same day, the platform's office was raided. The search also took place at the home of the founder of the platform, Ekaterina Sinyuk. The liquidation of "Imena" became known on July 22, 2021. The official notification from the Minsk City Executive Committee stated that the company was being closed due to the lack of profit for 24 months. In addition to "Radislava", "Imena" helped about 40 other projects, including the Belarusian Children's Hospice, the "Red Cross", and the search and rescue team "Angel".
For many years in Belarus, all social problems were dealt with by non-governmental organizations instead of the state. They took upon the provision of nannies to orphaned children, medical assistance to disabled children from the regions, custody of homeless animals. The state has not made a hundredth part of it. All that the parasitic regime of Lukashenka has learned is to put sticks in the wheels, close, liquidate, destroy and take credit for other people's merits.