Belarusians have been taught since childhood not to talk about what is happening inside the family. Growing up, many women don't say that husbands beat them and teach this to daughters. For generations, Belarusians have been hiding physical violence from fathers, brothers, and sons. This week "Our House" dedicates to domestic violence – we will talk about what is behind the doors of apartments and houses.
Any woman can become an object of domestic violence – after all, initially, a partner can wear a mask of a friendly, calm person and not show that he is an abuser. Care, courtship, vows of love, gifts are confusing – this makes the victim vulnerable, she begins to trust the man. Then there may be attempts to ban meetings with friends, work colleagues, demands for a report on the pastime – also purely under a good pretext. Then – control over emotions, manipulation, insults and accusations like "nobody needs you", "it's all your fault." And you may not notice the transformation from a balanced girl into one who chooses words so as not to anger her partner, is afraid to go home, cries after insults, constantly apologize. She doesn't have the strength to go anywhere – after all, she is so sacredly sure that no one needs her and will die without a man.
According to the Ministry of Labour and Social Protection, domestic violence is the most common gender-based violence in Belarus. About 2000 crimes committed in everyday life are registered annually. Every day, the police receive about 500 reports of domestic conflicts. Almost 70% of them are cases of domestic violence against women and children. But a significant number of such facts are not recorded: many women put up with its manifestations or do not apply to official bodies. And even if they do, these incidents are ignored: both society and the police consider it normal if a husband beats his wife or sexually assaults her. Although for violence on an outsider woman, the rapist would have received a well-deserved punishment.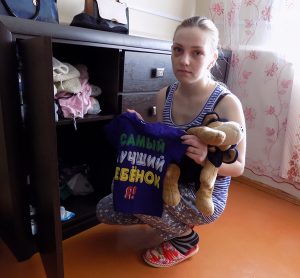 Belarusians who already have kids are also afraid to go to the police with statements about domestic violence. In this case, children may be taken away from them, considering that minors are in a socially dangerous situation. There are examples: in 2018, a social orphan, 20-year-old Svetlana from the Grodno region, became a victim of domestic violence by the father of her child. From despair and lack of money, the girl decided on a terrible act – suicide. She was saved, but her son was taken to a shelter after this incident. Svetlana and her grandmother had to make a lot of efforts to take the child to themselves. The police did not detain Svetlana's husband, who beat her– – instead, they decided to take the child's mother away from the victim of the abuser. After Nikita was taken away from the family, Svetlana was left without money. She stopped being paid child benefits and orphan's allowance. And after that, the state chose to accuse the young mother of unwillingness to take care of her son.
In 2019, Svetlana from Brest and her two children became victims of a domestic tyrant. The man forbade the children to travel abroad with their mother, but he repeatedly took them to Poland to bring goods duty-free. And he scared his wife with a lack of finances, pressed economically and manipulated. In the end, the woman graduated from manicure courses, started working and filed for divorce. She managed to escape from the despot and ensure an everyday life for herself and her children. "You should not rely on the police, the court and the guardianship authorities. By the way, I hear only one recommendation from the guardianship authorities at all meetings: "At the discretion of the court." They are only interested in how I earn money and what person I leave my children with when I go to Brest for endless trials. They have no questions for the children's father," Svetlana said later.
Another reason why women are silent about domestic violence is the fear to lose a man who may be the only breadwinner in the family or earns much more. After all, people get a substantial salary in those areas and spheres where women can't get a job (there are now 181 professions in Belarus where ladies are not taken). The difference in income in Belarus reaches 30 per cent in favour of men. And it is money that becomes a way of manipulation for the domestic tyrant. Such inequalities, together with the absence of regulatory legal acts, literally untie the rapist's hands, and he can do whatever he wants with the victim.
To punish domestic tyrants, in 2018, the Ministry of Internal Affairs developed a bill on countering domestic violence. At the same time, it became known that 120 thousand cases of conflict in the family are reported to the police a year – estimate how much this figure differs from the one proposed by the Ministry of Labor and Social Protection. However, the project met with criticism and resistance from Lukashenka: "All this is nonsense, taken primarily from the West. Somewhere someone blurted out – about countering domestic violence. It is now a fashionable formulation in the West. We will proceed solely from our interests, our Belarusian, Slavic traditions and our life experience."
Human rights activists were also dissatisfied – the law did not solve many topical issues of family, gender, economic violence and persecution. In the end, the idea was abandoned, and the law was shelved.
In 2019, the Ministry of Internal Affairs publicly admitted that it would not yet adopt a law against domestic violence. Meanwhile, in the seven months of 2019, 55 people died in family conflicts, while in 2018, 48 people died during the same period. And for ten months of 2019, about 1,500 women in Belarus were victims of various types of domestic violence, including sexual violence – almost 600. The worst thing is that not only women suffer from domestic violence. Underage girls are often raped by their fathers, stepfathers, brothers, grandfathers and uncles. Teenagers can't decide to tell about it for years – frequently, the facts are revealed when the girl is already 18 years old.
In 2016, a father was jailed in Grodno for raping a teenage daughter for five years. He regularly forced the girl to have an intimate relationship with him when her mother was not home. He threatened to kill her and her mother if she told anyone about it. The man was jealous of his daughter's classmates, met her after school. In 2017, in Lyakhovichi, a father raped a 15-year-old daughter – he was sentenced to 13 years in prison. In 2019, a woman from Belarus with a fourth-grader daughter applied to one of the hospitals in St. Petersburg. Doctors found out that the girl had been raped by her father for two years. In the same year, a 41-year-old resident got detained in Minsk, who committed sexual acts, and in 2020, a 34-year-old resident got sentenced in Rechitsa, who began to mock his daughter when she was barely eight years old and continued this for two years. The paedophile dad even showed the girl pornographic videos on a mobile phone to cause sexual arousal in the child.
And in 2019, the number of murders and intentional infliction of grievous bodily harm in family fights increased by 20.9%. Of the 110 killed, 61 were women. The number of elderly people killed in domestic conflicts increased by 18.3% – 133 out of 168 people were women. In total, in 2019, the internal affairs bodies received more than 90 thousand reports of violence against family members, but only 52.5 thousand people got punished for it. In 2020, according to statistics, the number of crimes related to domestic violence decreased by 12.2% "as a result of supervisory and preventive measures." But we all understand perfectly well: in 2020, the law enforcement officers were not up to it. It turned out to be much more significant to remove white-red-white flags and ribbons, arrest people who left comments on social networks, persecute pensioners and students who spoke out against Lukashenka.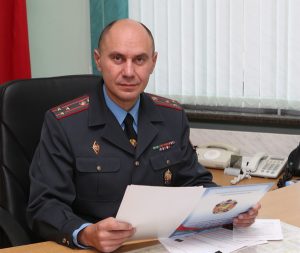 In 2021, the House of Representatives voted for the "On changing the laws on the prevention of offences" bill adoption. As Deputy Minister of Internal Affairs Gennady Kazakevich said, the changes are designed to make such a phenomenon as domestic violence prevention more effective. The term "domestic violence" used today is being replaced by the term "family violence". And the deputy minister does not realize that one substitution of the term despotism cannot win. In addition, Kazakevich proposed to prohibit weapons use to citizens subjected to administrative penalties for domestic violence. At the same time, there are cases when families with domestic violence are registered as being in a socially dangerous situation. Deputies do not deny: this moment "needs to be worked out." We do not know how long the study will last and how many more children will be forced to live in a shelter because their dad beats their mom.
What do we get in the end? There is no one to stand up for defenceless women. The police ignore signals or prefer preventive conversations. Deputies have been considering the law on countering domestic violence for several years, then forget about it. State crisis rooms remain, but their potential is not unlimited, and the operating mode is often only a few hours a day. For example, in Baranovichi and Luninets, you can get into the crisis room from 8.00 to 17.00. A woman who escaped from a tyrant at night must go to relatives or wander around the city and spend the night at the train station. And you can use the room only in the direction of education, internal or health authorities. It means that Belarusian women who went through the violence need to face government representatives, not psychologists and doctors.
It is significant to talk about domestic violence right now when Lukashenka behaves like a domestic tyrant who has been mocking Belarus for 27 years as if it were his property. During the marches, women took to the avenues and streets with posters "Sasha, no means no", "Stop the violence", "You won't be nice by force", "Sasha, sexism has ruined you", "Love has no face, dictatorship has." And the illegitimate dictator treated the protesters the same way despots treated their wives: he beat them, tortured them in prisons, starved them, accused them through the state press of prostitution, drug addiction, fraud and other sins, forced them to cry on camera and in courts, apologize and repent. Belarus has suffered seriously – physically, economically, and mentally. Lukashenka squeezed it out, squeezed out all the juices, took the best for himself. And her pain lives in all citizens of the country.