For more than a year and a half now, the illegitimate state has been struggling with comments, videos and reposts on social media. People who express their views on VKontakte, Odnoklassniki, Facebook and Instagram are regularly harassed. The security forces have taken on TikTok, a social networking site popular with young people. Thousands of people, especially pupils and students all over Belarus, are at risk of imprisonment for a simple video on TikTok.
In 2021, we counted 5 cases of persecution for TikTok videos. Thus, on March 27, 2021, 24-year-old Belarusian Ivan Gubchik got convicted for a video on the social network. The guy got accused of "inciting social hatred because of professional activities related to the protection of civil order. Police said that his TikTok videos contained signs of hostility to law enforcement officers. At the trial, the guy repented and said he succumbed to the influence of opposition Telegram channels. He got punished with 4.5 years in prison and a fine of 5,400 rubles.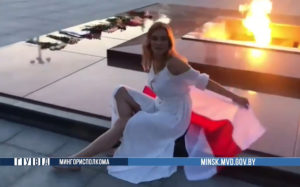 On June 17, 2021, Maria Kovantseva from Minsk got prosecuted for a video on TikTok taken near the Eternal Flame in Minsk. The girl in the video sat down near the monument with a white-red-white flag on her shoulders. The girl said that the video was supposed to be a fragment of the future cover video of the song "Not Gonna Get Us," which she wanted to release before the election. The 28-year-old Minsk girl was going to be tried, but she managed to leave the country.
In July 2021, 26-year-old Tatsiana Ludskaya got convicted in Navapolatsk for posting a video with obscene text against traffic police officers on TikTok. At least 120 thousand people watched this video. Tatsiana Liudskaia was found guilty under Article 369 of the Criminal Code (insulting a representative of the authorities). She repented at the trial and apologized to the victims, saying she wanted to gain popularity on TikTok. She got sentenced to three years of restricted freedom without being sent to an open-type correctional facility.
On October 20, 2021, an 18-year-old TikTok blogger got fined in Brest, with 110,000 people watching. On his page, he allegedly "disseminated materials from a destructive Telegram channel, the information products of which have been declared extremist by a court decision". The blogger got sentenced to a fine of 435 roubles. Because of this situation, the boy's parents got fired. After which, the Brest resident publicly apologized to the KGB and his university and asked for an extension of his parents' contracts.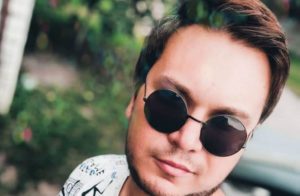 On December 27, 2021, Yauhen Pak got tried in Brest, who got accused of posting three videos on TikTok, where he "publicly insulted Aliaksandr Lukashenka". Yauhen got sentenced to 1.5 years of restricted freedom. The state confiscated his phone.
For the first months of 2022 alone, they managed to find information about at least 8 Belarusians repressed for TikTok videos. On March 15, pro-governmental Telegram channels posted a repentant video of two underage Homel College of Cooking students. In them, the girls say that they had published a video on TikTok showing the movement of Russian military equipment and promise not to do so in the future.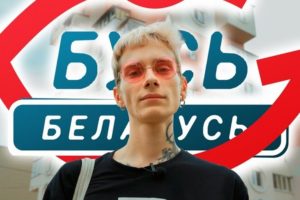 On March 16, Mikita Belevich, a popular TikTok blogger, was detained. It happened not far from the Ukrainian embassy. Nikita was sentenced to 15 days in jail for alleged "disobedience to police". The Babrujchian became a Belarusian-language TikTok channel, "Godnaya Musika", where he talked about interesting things in the field of music and gave advice on what to listen. He was also an author about travelling in Belarus, where he told which towns and villages were worth visiting. "My task is to show how much cool stuff there is in Belarus and how many cool things Belarusians and Belarusians do. Let us be proud of what we create!" Mikita said in an interview.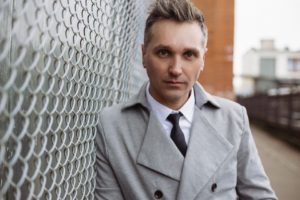 On April 25, it became known about the detention of TikTok blogger Andrei Beliavski, who kept a blog called "I have a question. He had 107,000 subscribers. In his videos, Andrei talked about socio-political topics. The most recent video was about propagandist Grigory Azarenok, an employee of the CTV channel, and about the war in Ukraine. Andrei Bialiawski got charged under Article 368 of the Criminal Code (insulting Lukashenka).
On April 26, three girls, students of Minsk State College of Architecture and Construction, were detained in Minsk. One of them posted a video on TikTok with a parody of Lukashenka's statement, which had become an Internet meme, about "where Belarus was being prepared for an attack". The girl had 1,759 followers on TikTok. She said in a penitential video that she had downloaded two videos of an opposition nature. "At the moment, I have been detained for these videos," the girl shared in the repentant video. The blogger and her friends were released.
On May 5, forces detained a TikTok blogger publishing videos criticizing Russia's military actions in Ukraine on her account. More than 2,400 people got subscribed to the girl's account. In addition to expressing an anti-war stance, the blogger participated in protests in 2020. The security forces published several videos from the girl's blog and forced her to talk on camera about what she had been detained for. The pro-government Telegram channels said that "the smelly non-blogger got a clean bunk in a clean cell with several criminal charges". There is no official information about the criminal case against her.
To get into TikTok recommendations and gather as many followers as possible, teenagers post videos that the illegitimate authorities may consider offensive and even extremist. Lukashenka is not interested in whether it is a child or an adult who is against him, which means there may be more repressed minors in the future.