On 30 May, the academic year ended for Belarusian children. The childhood holiday with smiles, ice cream, farewell to classmates, and a taste of summer turned into a dictatorial benefit under police escort. Children were once again reminded of war and loyalty to the state in the unchildish Last Bell ceremony.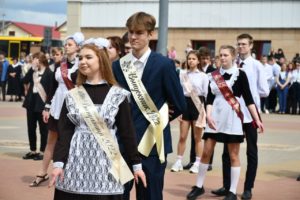 Police often participated in school celebrations even before 2020. Officers congratulated children on holidays and reminded them of safe behaviour on the roads, at home and in the countryside. This year, however, Lukashenka's enforcers took extra measures to, as they said, ensure safety during the last bells: they were on duty at each school, emergency response teams were on all school grounds. In addition, pass control at schools was strengthened. The enforcers patrolled the streets, parks and squares, – all the popular gathering places for students wishing to celebrate the start of the summer vacation.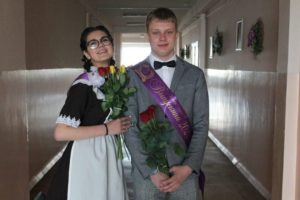 Many school leavers wore Soviet-era school brown dresses with white aprons to the celebrations. The attire is not compulsory – some schools give preference to ordinary gala dresses, and some to their own uniforms. By the way, the same clothes are often chosen by Russian eleventh-graders for their last bell event. While in Ukraine, for several years now, pupils across the country have been choosing blouses and shirts with traditional embroidery, such national ornaments in Belarus can be considered an unauthorized picketing or extremism and people wearing them can get punished. In 2021, Vladimir Gundar from Baranavichy was convicted for a photo with an embroidered shirt on social media. The police saw a swastika in the ornament.
The festive part of the holiday was traditionally held in schools. School principals, representatives of the city and district administrations, and distinguished guests reminded the kids about the war and promoted love for the illegitimate regime. For example, at secondary school No.1 in Horki, the event hosts said that the Year of Historical Memory united the Belarusian society, strengthened people's unity, and young people should remember the price paid for today's happiness and be grateful to those who gave them a peaceful sky.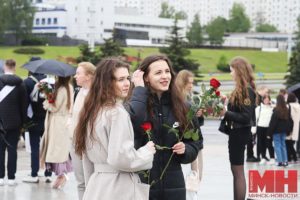 In Minsk, the last bell was not limited merely to a lineup. A flower laying ceremony was held near the stele "Minsk is a Hero-City". The Deputy Chairman of the Minsk City Executive Committee Artem Tsuran spoke before the pupils: "By and large, everything starts here, from memorial sites honouring heroes, not just liberators of our city, but also the people who rebuilt it. I think it would be wrong not to pay tribute to their memory and say thank you on the day when a new history begins for the young. Although our liberators are, for the most part, not with us, we must thank them once again, all the more in a remarkable year, which the President has declared the Year of Historical Memory".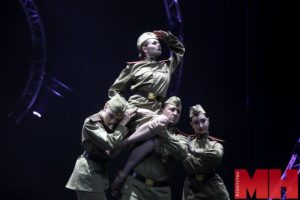 The festive day in the capital ended with a show at Minsk Arena, which could not be without the lectures of the city administration. The Chairman of the Minsk City Executive Committee Vladimir Kukharev recalled his last bell: "Each graduate is dreaming today about how to build their future life. Their dreams must come true. I would like to wish them success and good luck, so that everything in life will happen in the way they wish for themselves today".
Instead of a party, the children were treated to a succession of stories about historical memory. As the Ministry of Education recommended, the part of the event was devoted to victory over the Nazi invaders. The graduates were told about the first schools that appeared in Minsk and the pioneer heroes, and young and adult artists made performances in military costumes. Only after that, the party changed into a more modern one. 
We would like to remind you that hundreds of boys and girls are celebrating their last bell behind bars. Some of them became political prisoners for participation in the protests, and some became victims of drug dealers and went to prison for many years to follow. Their last bells were held in cages, under barred skies and in state-issued uniforms with colour badges with numbers * differentiating and dividing them into prisoner categories. Instead of holiday greetings and carefree three months, they have endless slave labour waiting for them every summer day. The dreams of those children are certainly not coming true for an extremely long time if ever.
With those who are still free, the illegitimate authorities continue playing the war memory game – which is especially absurd, given their support for Russia's aggression in Ukraine that is killing of hundreds of children and adults. Yet Belarusian teenagers are not told about that and are made to take pride in their shared past with Russia, sing songs of the aggressor country and wear Russian clothes. We consider that to be a distinct sign that Belarus is occupied by Russia, which is turning young Belarusians into Russian patriots and soldiers in Putin's war.