At the end of September, 1,338 people remain in Belarus who have been recognized by human rights activists as political prisoners. At least 11 minors became defendants in criminal cases initiated in 2020 in Belarus due to the protest and election campaign. After the start of the war in Ukraine, it became known about new detentions of minors who transmitted data about the movement of Russian troops on the territory of Belarus.
11 juvenile political prisoners who were convicted for protests are serving their sentences in in Babruisk Correctional- educational Colony No 2.
But after the start of Russia's war against Ukraine, when the Lukashenka regime provided territory for Russians to enter Ukraine, new underage political prisoners appeared in the country. Teenagers took pictures and transmitted information about the movement of Putin's troops in Belarus, giving publicity to the Lukashenko regime's violations of signed agreements and verbal assurances.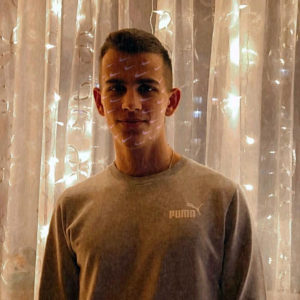 The most striking example among minors Pavel Piskun, who was accused of filming Russian military equipment on his mobile phone on February 27, 2022 and sending this video to an "extremist" telegram channel along with an accompanying text in which he spoke about the amount of military vehicles, direction of its movement and distinctive features.
According to the prosecution, by these actions Pavel Piskun contributed to extremist activities. The guy was also charged with the fact that a few days later he again filmed Russian military equipment and again transferred the materials to the "extremist" telegram channel. He was sentenced to imprisonment for a period of three years. Pavel Piskun was declared a political prisoner on September 23, 2022.
But three other students of the Gomel region – two schoolchildren and a lyceum student – learned about the location of military equipment and decided to look at it at night. For this, protocols were drawn up against the parents of teenagers due to failure to fulfill the duties of raising children.
All these and other episodes of Lukashenka's terror against minors are included in the amended monitoring, which is published on the website of Our House. We remain the few who follow the fate of juvenile political prisoners in Belarus.